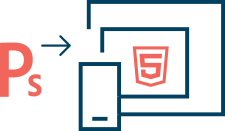 Effective Conversion
Well-versed with the trained technology geeks, we follow innovative yet robust methodologies to implement bug-free PSD to Responsive HTML conversion services. Sensing the present tech-savvy scenario, each of our design is made after smooth slicing of the PSD files into pixel-perfect designs.
Our infallible consistency in each web design results in creating proven solutions that fill you with the boundless business opportunities.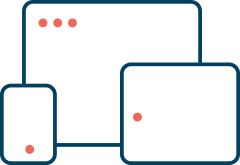 Different Responsive Frameworks
To make a website responsive, we use multiple responsive frameworks, like Twitter BootStrap, Foundation Zurb and SASS/LESS preprocessors. After PSD files are chopped into small chunks, Bootstrap is used as a front-end framework to get the detailed CSS codes to embed as per the customization that client demands.
We proactively use Advance Flexbox CSS and different CSS preprocessors like SASS and LESS with GULP/GRANT with a pinch of Advanced CSS functionalities whenever required.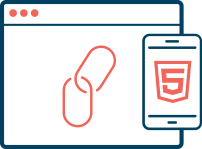 Same URL for Distinct HTML
We put our best efforts to optimize the experience across multiple devices but with a single URL. This certainly results in dealing with several SEO issues that might come your way while managing duplicate content for the mobile as well as desktop version of your site.
In today's era, mobile and responsive functionality go hand in hand and thus we assure your website to be mobile-friendly.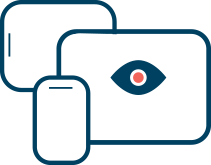 Retina-ready
Each of our HTML converted design looks frictionless on retina display devices as we beautifully embed CSS and graphics for a high-definition view. These devices show more pixels per square inch and hence leads to sharper images. The entire text and media put on your website look extravagant this way.
As an important aspect of responsive behavior, we focus on managing the content in accordance with variety of devices your viewers use.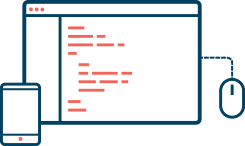 Google-friendly
Each project design that we code while our authentic PSD to Responsive HTML conversion process uses a perfect blend of advanced on-page optimization techniques, structured data markup, header tags, SEO-semantic codes and zero broken links. We also use microformats to explore the content by reinforcing its meaning within the HTML tags.
The semantic coding patterns embedded by our fervent HTML professionals ensure your website ranking in the result pages of major search engines.