Big Data Analytics Service Launched @ Sparx IT Solutions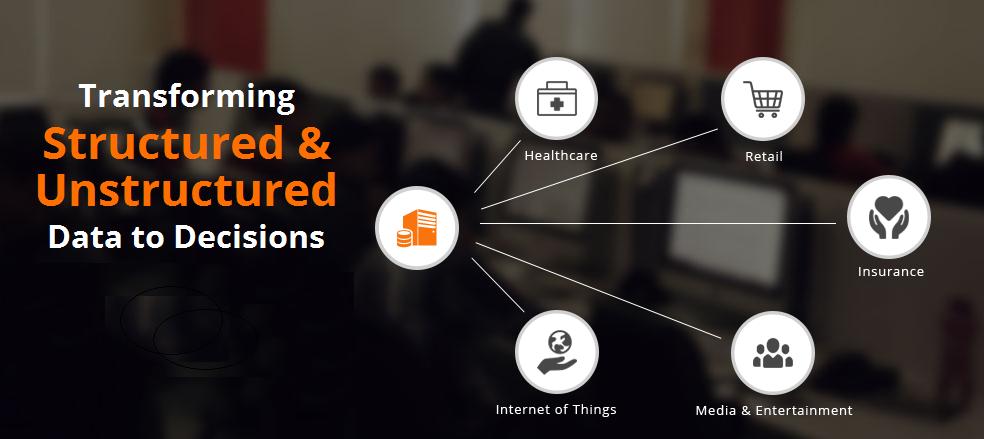 Realizing the value of big data, Sparx IT Solutions has recently added a new service in its vast list of services. With this announcement, it is ready to help business owners tackle their big data issues significantly and cater them the best solutions in the easiest way in order to ignite the data analytics. With the sole aim of transforming your complicated data set into visualizations, intuitive reports and effective dashboards, it quickly aids you to identify all those areas that need little improvements or progress.
Why Sparx For Big Data Issues!
Start taking advantages from our recently introduced service, by which, your dependency on data analysts will reduce and you will be more capable to answer social data and other data volume related queries. Sparx gives an analysis power in the hands of business users by tackling data assortment, modeling and transformation astutely through Big Data service. It supports numerous Big Data sources, including Hbase, Cassandra, Hadoop, Reduce, Flumes, Spark, Map Reduce, etc. The company accumulates data from diverse effective sources such as social media, large data warehouses & web clickstreams in order to develop the best in class 360 degree view.
What Significant Process Sparx IT Solutions Follows To Manage BI/Big Data Projects!
The whole strategy from starting to last is created with your company's key stakeholders in close collaboration to ensure that your business specifications are appropriately aligned & fulfilled.
The architecture is developed by seasoned consultants, who have the best industry practices in data architecture & design and closely work with customers' specifications to cater them fully integrated data architecture.
Using big data open source platforms such as Apache Hadoop, the company aids its customers to enhance the efficiency of their warehouses. It meticulously designs the best solution that ideally meets SLAs and foster overall performance by reducing cost during augmentation analytical capabilities.
After receiving final architecture and design, their experts move to the next steps for developing POT (proof of technology) and POC (proof of concept) application. Under this phase, small scale version or module of POC is implemented & tested completely to evaluate the results of POC.
Sparx deals recommendation engines, fraud detection and customer churn prediction with tech-savvy data analysts' team, which defines your big data architecture astutely. The process of implementing, retrieving and defining data is a single face of complex data puzzle.
Possessing expertise in manifold industry verticals, Sparx has served a broad range of creative solutions and helped clients boost their businesses. Recently, it has launched a new service, Big data analytics, to deliver utmost solutions, for which, it is backed by veteran engineers, data scientists & architects.
For more details on Big Data Analytics services from Sparx IT Solutions Click Here. And  follow us on Facebook | Twitter | Google+ for big data news.