On its 4th Anniversary, 1st July 2012, Sparx IT Solutions is Ready to Spark with its Magazine: Speetha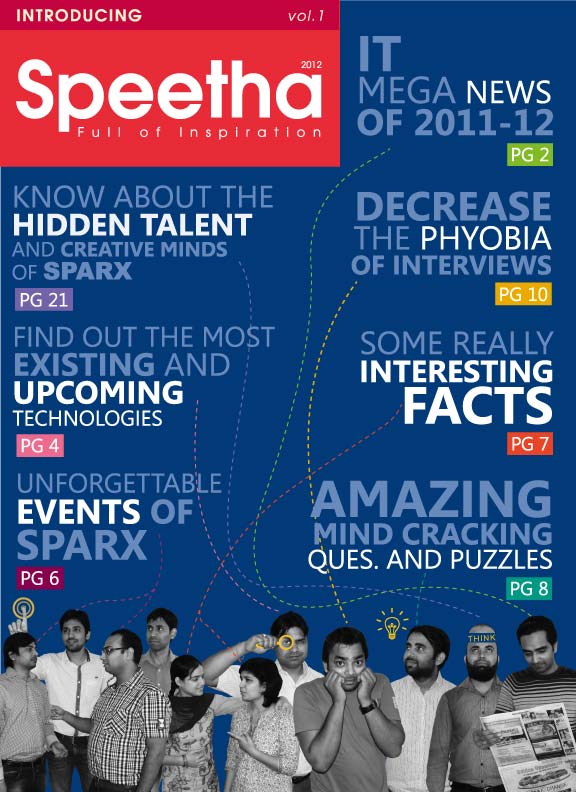 Since its inception, Sparx IT Solutions is spreading its talents in varied areas such as web designing, web development, development of multiple applications, and much more. With the apt contribution of its dedicated team, on the day of its 4th Anniversary on 1st July 2012, Sparx IT Solutions is ready to revolutionize the IT industry and many other fields as its launching its much-awaited magazine named Speetha. Making complete justice to its name which means Speak from the Heart in Greek, this magazine can say to be a full mug of information. The stuff you would find in this magazine can be categorized as:
? Information and the latest news from the IT world
? Know about the creative and hidden talents in Sparx
? Unforgettable events conducted in Sparx
? Numbers of mind-twisting puzzles and quizzes
? Experiences regarding phobias of interviews
? Inclusion of interesting facts, etc.