Time to Embrace New Ambiance with Fresh Hopes
Being a reader of this post, you must be wondering that what new ambiance and fresh hopes exactly stands for! Well, disclosing the show, it is an overwhelming feeling to tell that Sparx succeeded to fulfill its dream of shifting to a 4 story building. It seems to be on cloud nine that we started from a single room then shifted to a well-furnished office followed by arduous journey to settling to 3 story building and now we managed to move to 4 story office. To know more about our new office take a glance over reception area: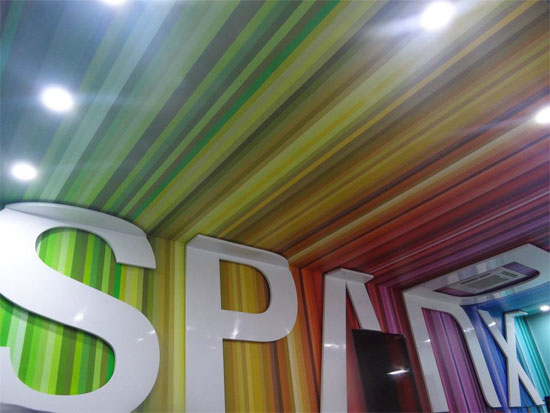 193 hued stripes can be noticed containing varied colors. The fact behind it is that when we shifted to this new office at that time Sparx's Unit comprises 193 employees. These stripes also signify that each employee belongs to different domain, possesses different identity but still we are united. Many in Body but one in Mind.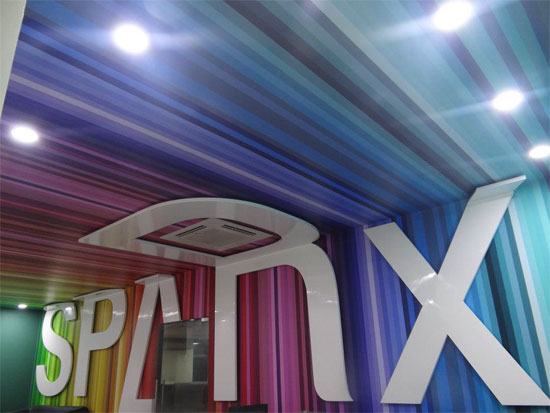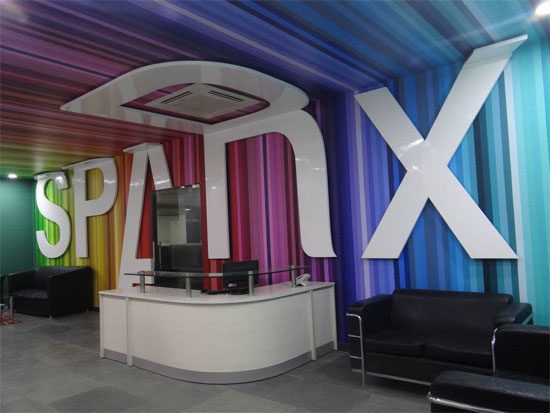 Thus, the pictures reveal the whole mystery and wonderfully elucidate space and capacity of our new office that too without demanding wordily explanation. In our next post, we will display our workstations, HR room, conference room, MD room, cafeteria, parking lot and entire infrastructure.