ANGULARJS WEBSITE DEVELOPMENT: AN OVERVIEW
AngularJS is a structured JavaScript framework that makes use of HTML language as the template and extends its syntax to create web apps with dynamic views. In order to turn pages written in HTML into mobile apps, decoupling of the server and clients, is the primary requirement. AngularJS lets the developers achieve just that. At CSSChopper, we know the potential of AngularJS and how to tap it to the maximum advantage. Whether you are an established enterprise or a startup, trying to gain foothold, we can develop the right kind of the web apps for you.
FEATURES OF OUR ANGULARJS DEVELOPMENT SERVICE AT A GLANCE
Scalable and user-friendly web app solutions
Cross-browser compatible web apps
Reusable HTML components
Agile development methodology
Cross-functional AngularJS for quality solutions
Proven record of client contentment
Cost-efficient service
Fully tested web and mobile solutions
ANGULARJS DEVELOPMENT SERVICES OFFERED BY CSSCHOPPER
AngularJS web & mobile application development
AJAX development
Content management tool development
Portal development
E-commerce web app development
Plugins development
Hybrid app development
AngularJS native app development
Eager to Acknowledge
Our Work Process
We are also Keen to Explain... Click here
Work is Dedication
Explore Our Portfolio
Click here to Quick Glance over Work
What Our Clients Talk About Us
Discover this Video
Click here to Ensure
WHY TRUST CSSCHOPPER WITH ANGULARJS WEB DEVELOPMENT SERVICES
Solutions With Enhanced UX

We put in our best efforts to come up with web and mobile solutions that offer an unmatched user experience. Our UX designers make sure that the web apps follow the latest trends in Angular JS web & mobile application development.

Dynamic & Compatible Web Apps

The web apps that we develop and deliver are dynamic in true sense. AngularJS lets us create dynamic views for the web apps. Our AngularJS web applications are responsive and hence, compatible with all devices.

Simple & Scalable Solution

We strive to make simple, robust and scalable web applications for our clients so that they can reap the maximum benefit of their web and mobile presence. Such solutions also let them expand their business without revisiting their websites.

Highly Affordable Services

You get one of the best AngularJS development services at the most pocket-friendly rates. Being a considerate AngularJS development company, we believe in providing memorable service to the clients and not making quick bucks.
Process That Drives Our AngularJS Development Service
1 Engaging with the clients at different levels to comprehend the requirements better by conducting periodic meetings, interacting on PMS etc.
2 The requirements are analyzed for feasibility and when verified, the project comes on the development desk.
3 After the development phase is over, the website or the web apps are thoroughly tested for any kind of bugs and errors.
4 Once tested, the project is delivered to the clients. This is usually done within the agreed upon time frame.
5 We provide 30 days extended support for our Angular JS web development project.
Do you plan to avail AngularJS web development services or have any queries related to AngularJS development? Feel free to get in touch with us by filling the form given below. You can also reach us through mail by sending us your queries at sales@csschopper.com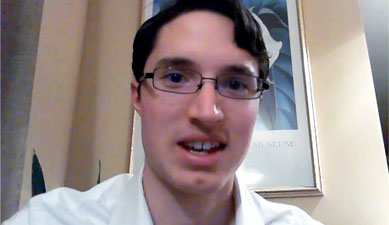 "Working with CSSChopper has been really great. They are very dependable. I can login to the web- site, communicate with the team and also open to make changes..."
TRUST FACTORS : A NASSCOM Member
TRUST FACTORS : Published on
HELLO
Need a project quote or more information about our services? Use the form below for the fastest 24 hour response.