What Do We Promise to You?
Headless WooCommerce Development
We can build a robust website with a headless architecture. There can be no better tech partner than us to build a WooCommerce website with a decoupled architecture. Being proficient in WooCommerce and API development, our developers can offer an excellent headless commerce experience.
Let us build an engaging WooCommerce store with your desired features. We can customize your eCommerce website as per your expectations and build a robust website. With third-party integration and creating custom functionalities, we build a website that gives you an edge over competitors.
Hack-proof eCommerce Store
We implement top-notch security features to make sure that your WooCommerce website is well protected from hacking and other cyber threats. Our developers are well-versed in the latest security practices that they utilize to build your website. You can rely on us for a highly secure eCommerce website.
What Will You Get With Our WooCommerce Development Services?
Design to WooCommerce
We can help you convert your design (PSD, Sketch, Figma, Zeplin, etc) into a pixel-perfect, responsive, and fast-loading WooCommerce website. Our developers have experience creating appealing website themes based on different design formats.
Custom WooCommerce Development
With our WooCommerce development services, you can create a custom eCommerce website that precisely aligns with your business requirements. Our developers can use various page builders to customize your website with the right features.
Multivendor Website Development
We can develop a full-fledged multivendor eCommerce site for you based on your requirements and preferences. Our developers are well-versed in WooCommerce multivendor plugins like Dukan and WCFM to build a robust website.
Third-party Integration
Seamless third-party integration with our WooCommerce development services enables you to integrate payment gateway, shipping, APIs, etc. With third-party integration, you can integrate many functionalities on your WooCommerce website.
WooCommerce Upgradation
Choose our services for hassle-free upgradation of your WooCommerce website to the latest platform edition. We upgrade your WooCommerce website seamlessly, making sure that your data remains intact.
Website Maintenance
We offer complete website maintenance with bug-fixing, performance tuning, resolving errors, and more. As a reliable WooCommerce development company, we provide quality maintenance making sure that your website runs smoothly thereon.
Acclamations.
CSSChopper Listed Among Top Companies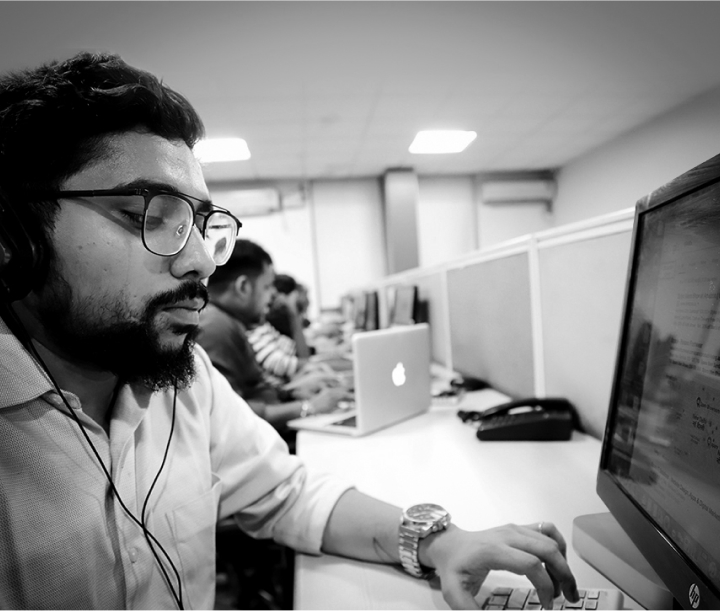 Why Should CSSChopper Be Your WooCommerce Development Company?
Cutting-edge Security
We understand your concern for website security and promise to deliver a highly secure WooCommerce website built with the most advanced security features. Your website will have SSL, PCI DSS compliance, and many other secure functionalities.
Robust Performance
Website performance is crucial to ensure a seamless shopping experience. We optimize your website for the best performance. Your website will have fast-loading web pages and a pleasing user experience. Get a website with optimized speed and performance.
Perfectly Scalable
We can create a scalable website that perfectly matches your future aspirations. With our WooCommerce development services, you will have a website that you can scale as your business grows with no technical hurdles.
User-friendly
We build a WooCommerce website for you that will provide an excellent shopping experience. Your customers will enjoy a quick checkout process, handy search filters, easy payments, and dozens of other features that will enhance their experience.
Our Expertise in Woocommerce Development
Frequently Asked Questions
The following are some top questions asked frequently about WooCommerce development services.
---
How much will it cost for WooCommerce development?
---
How do I track my WooCommerce development project's progress?
---
How to get started with WooCommerce development with CSSChopper?
Developer Insights