Customer Love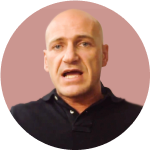 "Recently, I used CSSChopper to take a Photoshop design and integrate it into a new shopping store. Being a developer myself, I had a good look at their markup/coding. It was to a very high standard. With CSSChopper, communication was easy and they understood my requirements quite well."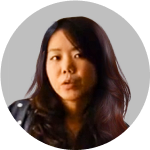 "I've used CSSChopper to code my PSD to Magento. They have done a really good job. I like the fact that I can talk to them all the time on Skype during the project, so errors and misunderstandings are almost not existing. Good job and on time. Will use again for sure!"

"I was having a hard time finding good programmer here in my city, I decided to try 2 coding company. CSSChopper was way over the other company in term of service, quality, and communication. They delivered coding over my expectations. I'm now working on my sixth project with them and the service still over my first expectation. I will definitely continue to work with them in the future."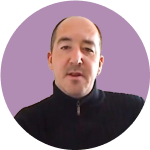 "I really enjoyed my experience working with CSSChopper, they have a really professional and dedicated team, and from the beginning to the end of the project they handled great everything. This helped me tremendously because I didn't worry if the project will be finished, or when it will be finished. I am looking forward to hiring them again, and will definitely recommend their services to some of my partners."

"I have used CSSChopper for several projects - a mixture of Wordpress responsive sites and static responsive html sites. I have found them to be an excellent, professional team. All their work is delivered quickly, to current best practice standards and to a high quality.

Communication with their dedicated project manager is easy and good - more importantly, I am able to deal with the same project manager on all projects so that it has been possible to build a good and trusting relationship.

After searching for some time to find a team to whom I can outsource web development work while feeling confidence in the standard of work they will provide, at a cost that makes sense for me and my clients, I can say that it has been a great relief to find CSSChopper. I would happily recommend their services to anyone seeking a reliable offshore development partner."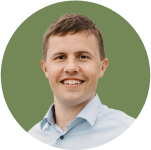 "CSSChopper came to my rescue when I needed it most. I was working on a time-constrained website project that redirected clients to a prestashop ecommerce site for purchase of items. With a couple of days to website launch, the requirements changed and it became necessary to modify prestashop site template to look exactly like the main website in order to provide seamless redirection to visitors.

With my hands full, I had to get extra help and so I searched online for someone who could deliver this (with no room of failure) within two days.

With my hands full, I had to get extra help and so I searched online for someone who could deliver this (with no room of failure) within two days.

They had a dedicated contact person and a team of developers who attended to my request without delay. They not only delivered on time but also did a high quality work at a very fair price. If you are looking for speed, quality at competitive price, then CSSChopper is the one. "

"Thank you so much for the great work and quick turnaround! Your code is very clean and easy to work with, and everything was very well organized and presented back to me. I will definitely use CSSChopper again in the future."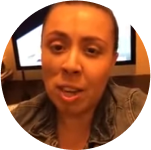 "I passed one of my PSD to Joomla conversion project to CSSChopper and ask them for Joomla theme / template integration and customization. I'm very pleased to see relentless effort of CSSChopper's Joomla Developer towards highest quality standards and on-time project delivery excellence. I proudly recommend CSSChopper to everybody."

"I used CSSChopper for my numerous WordPress and Magento projects. Everytime, I find them best with the work. These people have met all my expectations with high quality work. I am really thankful to CSSChopper for their great customer support."

"I was skeptical of using a PSD to HTML service because I've actually done it in the past, and had horrible results. However, I had gotten to the point where I really needed to hand off the initial project to be coded in a way that would be responsible and well-written and commented, and CSSChopper had good reviews, and after my initial inquiry, I felt confident they could pull do everything I needed. I was very happy with the results and am planning on using them again in the future! Great job, guys!"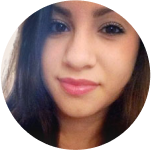 "I hope that it helps in future business. It has been a pleasure to work with Steve, Adam, Ashish and team on this challenging project. They have been 100% professional, attentive and willing to help solve all issues that we have come across. They have not complained once in the 4 months developing the site…..which has helped me in project management enormously. I will emphatically work with them again and also recommend others to do so. "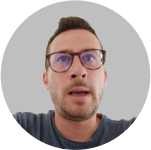 "I am not used to work with inter- national teams but i wouldnt doubt to do it again with CSSChopper, they provide pure quality service and great prices."

"My company GlobeIX has to launch a new website, which we have designed ourselves. We needed someone to do a clean coding which complies with the W3C standards.

I have found CSSChopper.com online and have taken my time to compare them with other similar service providers. Besides their competitive pricing I was impressed of the way they have organized the whole business process. Each and every detail on their website, starting with the service description is simple and clear. The ordering process is easy and transparent.

The development team is very responsive. They adapt to clients requirements and also deliver the service without any delays. We go our code earlier than the deadline!

CSSChopper.com deserves to be trusted and we'd count on their expertise for any future development and new projects!."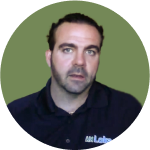 "CSSChopper has done a great job supporting Cisnio's business requirem- ents related to new Magento based projects. Our project manager has been very attentive and easy to communicate with, and has been our voice inside CSSChopper from day one. We would not hesitate in using them again for future projects and can recommend them to other com- panies considering outsourcing some of their technical requirements.

"I'm very happy to work with CSSChopper! HTML, WordPress or Prestashop, we do always a great job and team are really expert. Our project manager is very attentive and easy to communicate with! Thank you very much! I recommend them! "

"I have worked with CSSChopper for about a year now, during which they have continued to go above and beyond in both development skills and communication. Regardless if I have an entire project that I need them to handle or if I need a simple enhancement to an existing project - I can depend on them to deliver reliably and very quickly. They have a large, knowledgeable team who are always eager to help. I highly recommend them."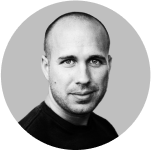 "Finally decided to use this company for a mobile app project and I must say, we are very glad we took the risk. From inception to conclusion was undoubtedly a great experience for us at Millar Interactive Consultants. We were given a project manager who communicated every aspect of the mobile app project thoroughly and effectively. To be very frank, given the opportunity we will be using this company to develop our online marketing tools for some time to come"

"Thanks again. The result is perfect this way, * You added value because it takes me more time to convert the PSD to HTML, and I can focus on what I need to do for my customers. * I would recommend your services to others, and have already done so. I will use the service again in the future."

"CSSChopper consists of a great professional team. They responded to my requests very quickly. I recommend them to everyone."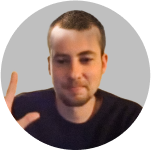 "CSSChopper has handled my project on PSD to osCommerce implementation and customization. I am really impressed with their work. I am glad to choose CSSChopper for my project work."

"It was great working with CSSChopper team for our PSD to Oscommerce project. FInal result looks at what we wanted. Communication and rapidity were very appreciated. If we need to, we will work again with you !"

"CSSChopper is a reliable service provider for PSD to HTML conversion. During my project, these people respond very quickly to my queries. I am totally satisfied with their quality work and will look this company for my further projects."

"Prompt and speedy communication service, exactly as advertised. Highly recommended!" I found CSSChopper while googling with the keyword 'PSD to HTML'. I choose them because they had the best price/review quality. After experiencing the service I found them very credulous, as expected. Overall support was impressive, as the first draft was delivered faster than expectation. No complaints at all"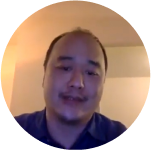 "Our designer has showed us previous work from CSSChopper and with their very reasonable rates, we were sold. As we needed a beta site as soon as possible, CSSChopper's team worked late in order to deliver the site for us. Along the way, their support was much needed to continue to refine and improve our site to help grow our audience. They have strong communication and expertise in front-end and back-end development."

"CSSChopper team was definitely did their job perfect. They have great project manager for each client and it helped us to together finish the project on time. Fast response, detailed brief, and very friendly communication were such a great experience to have at the first time as a partner. Besides the human resources, the final work was also amazing, from coding to the detail parts. They're doing the projects at their best. And, I'm really sure that it will be a long-term partnership with the team."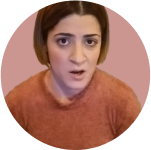 "I've worked with a lot of developers and development companies from all over the world. CSSChopper is up there with the best. I've reached out to them for projects have rang- ing from simple PSD/HTML conversion to more complex magento builds. They've delivered on their promises each time. They're transparent, responsive, and keen problem solvers. Keep up the good work! "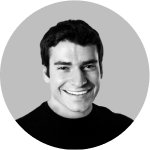 "We have heard a lot about "great" developers located in India, however, there's always been a bit of hesitancy about actually using them - can they deliver, timeframes, etc.

We found CSSChopper by doing a through research on google, reviews and the like. In short, it's been a great find. We are thorough pleased with the results they have delivered so far and we will continue to use them.

From the initial enquiry, they have been very professional, and remarkably, very timely. Beautiful work! It's very very cost effective, is entirely functional. We'd defi- nitely recommend CSSChopper - a great organisation and genuinely concerned about getting the job done right. And we'd rather picky with regards to detail!

am happy to discuss the services of CSSChopper directly if you want to provide my contact details, upon request"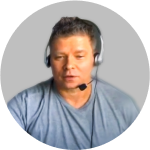 "We got a landing page from PSD to HTML sliced - and the coding was smooth and structured perfectly. CSSChopper was professional all the way through the process. They were really dedicated to the project, and was quick about it - even delivered before time, which is pretty unusual in this kind of business. We are coming back another time."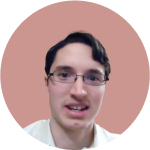 "I was really despairing finding a good and cheap site developer. I had a really difficult feature for my site in my mind. Many coders said it is not possible, but for CSSChopper it seamed to be no problem. They are not only a team of genius coders they are also very generous, too. I definitely would work with them again in future."

"Our business has used CSSChopper for 2 projects and we can certainly say that we are very pleased with the service, quality and timeliness of achieving our goals. CSSChopper has been cost effective, easy to work with and an overall superior service provider with clear expertise in their field.

CSSChopper in our view is a premium and preferred supplier for all our website needs. We look forward to the ongoing relationship and certainly look forward to working closely with CSSChopper in the future for all of our projects and website management needs."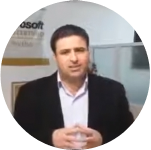 "I am really impressed with CSSChopper, right from the beginning of the project the whole experience was smooth and professional with high quality deliverable, I will definitely be working with them on future."

"I come to CSSChopper for converting my web design PSD files into Zen Cart and these people have delivered me highest level of quality standards within given timeframe. My overall experience with CSSChopper is amazing."

"CSSChopper is a reliable service provider for PSD to HTML conversion. During my project, these people respond very quickly to my queries. I am totally satisfied with their quality work and will look this company for my further projects."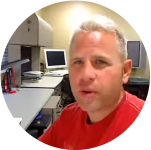 "It truly was a pleasure to work with the CSSChopper team. As a designer, my work is based primarily on a visual concept. I was a true novice to the process of HTML and web development. CSSChopper made the process easy and seamless. The team was prompt in communicating changes, answering queries and making this a pleasurable experience. Thank you!"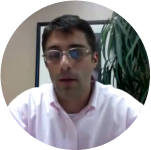 "For my PSD to HTML/CSS needs, I enjoyed the experience, seriousness and availability of your team. My needs were very well understood. And despite the complexity of my requests, the result did live up to my expectations. On a positive note, when I needed some adjustments on final works, I had no problem to obtain them. In short, the value of your service is unbeatable. I will not hesitate to call you again."

"Very happy with the final css coding & traslation of my design. Communication also good."

"CSSChopper did a fast and clean work. I would definetly work with them in the future."

"I have tried other competitor (PSD to HTML) services in the past, yet none made me more satisfied than CSSChopper's service. They are very responsive, efficient, professional, and they value quality of your work.

Before they start on your project, they ask the right questions to get specific feedback, which is a great sign — because they care about the details. If there is something in your design mockup that cannot technically be achieved, they give good recommendations that still can make your designs work beautifully.

Thank you, CSSChopper, for your great service. I look forward to working with you all again, before long.

Let's Start a

New Project Togather!

We help businesses in converting their ideas into reality with our technological expertise.