ReactJS Development Company
ReactJS, being an open-source JavaScript library has taken web app development to a whole new level completely. React has significant advantages, which make it much more competent than similar techniques like AngularJS. Of all the open-source JavaScript solutions, ReactJS is probably the most sought after techniques, as it improves the overall performance of applications. This helps in developing an engaging user interface, and providing high performance client and server side rendering. The best news about this trending open-source JavaScript library is that it helps developers to split app features into small components.
Know more about the features of our ReactJS website Development
Development of Lightweight DOM
Makes debugging process extremely simple
Cross-platform development services available
ReactJs leverages the path for using exceptional development tools
Creation of simple and declarative apps
Helps in building high performance website and apps
Aids in splitting website into useful components
Development of search engine friendly websites gets easier
ReactJS application development Services Offered By CSSChopper
Interactive ReactJS user interface development
ReactJS web application development
ReactJS mobile application development
ReactJS front-end development services
ReactJS template creation
ReactJS native app development
Hire ReactJS developers easily
ReactJS plugin development
Eager to Acknowledge
Our Work Process
We are also Keen to Explain... Click here
Work is Dedication
Explore Our Portfolio
Click here to Quick Glance over Work
What Our Clients Talk About Us
Discover this Video
Click here to Ensure
How CSSChopper Can Serve As The Best ReactJS Development Company
We have similar goals as yours

While providing ReactJS template services, we are going to relate with your vision in order to come out with solution oriented results. We take our clients' goal as ours to remain quality centric throughout the development process.

JavaScript experts at work

Employing JavaScript experts at the job ensures guarantee on quality of the services for ReactJS app development. As the next level of web technology, ReactJS is getting bigger and better day by day.

Development of native mobile app

ReactJS is already being seen as the future of hybrid app development. Being a perfect framework, ReactJS mobile app development is now being utilized for developing apps for Android and iOS.

Competitive services available

We have a unified vision of providing exceptional ReactJS app development services while being affordable throughout the development procedure. Our clients could hire ReactJS developers at competitive pricing without getting worried for service quality.
The elements of ReactJS development services at our company
1 We get involved in deep discussions through meeting, chats, emails and PMS in order to establish a seamless communication with the clients.
2 By working on ReactJS web development projects, our developers initiate the procedure by employing the preferences of the clients.
3 Post development procedure, as soon as ReactJS development services are accomplished, our developers do a thorough review of projects in order to ensure the delivery of flawless services.
4 Error-free delivery of ReactJS development services so that timely project delivery could be given.
5 During ReactJS website development services, we provide extended 30 day development assistance on ReactJS projects for our valuable clients.
Having any ReactJS query or wishing to hire ReactJS developers? We are here you to serve for all the ReactJS development services. Put your questions or queries at sales@csschopper.com or mail us directly to get dedicated assistance.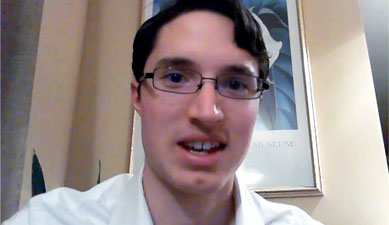 "Working with CSSChopper has been really great. They are very dependable. I can login to the web- site, communicate with the team and also open to make changes..."
TRUST FACTORS : A NASSCOM Member
TRUST FACTORS : Published on
HELLO
Need a project quote or more information about our services? Use the form below for the fastest 24 hour response.