Custom Web Development
Since inception, we have been catering the custom web development services according to the project needs of our valued clients. The strength of our 200+ developers has proved their proficiency in the web development arena by completing 13200+ projects on versatile technologies without any hassle. We outsource web development services worldwide & ensure to generate tremendous business outcomes. Today, we have 9100+ happy clients in the list.
Our web development services are not confined to India, but we offer our services overseas. The list comprises with framework development (Zend, YII, CodeIgniter & Expression Engine) open source development (WordPress, Joomla, Drupal, Magento, Modx, Prestashop, CS Cart & Open Cart) and PHP web development. With our devoted efforts, we became an NASSCOM accredited company in 2012.
Why to Hire Us! A Really Advantageous Decision!
Custom Web Development

Having considerable experience in the web development industry, we comprehend the custom requirements of our clients and meet their unique needs.

100% Client Satisfaction

We not only claim it, but also fulfill it by delivering the best results to ensure complete satisfaction for clients. Our aim is to render ultimate customer satisfaction.

24/7 Customer Support

We keep our clients updated with the progress of their projects via our diverse communication channels (Skype, Email, Phone).

Diverse Technical Competencies

We work on diverse web development platforms, technologies & have a team of efficient developers to handle specific platform according to the project requirements.

Flexible Hiring

Our clients are not bound to take full-time services as well also custom web development project on hourly/part-time basis as per the specific needs.

NDA Policy

The confidentiality of our clients' information is maintained properly as we sign the non disclosure agreement to protect their information.
CUSTOM PROJECTS
PHP Web Development

This server-side scripting language, especially created for the web development purpose, is used to build dynamic websites on the web. read more

Frameworks

In the web development industry, framework is a software, which is used to create apps, solutions & products. We work on diverse frameworks, such as:

Zend

It is the reliable software as well as service provider for developing & managing business-critical apps in PHP.
read more

YII

This is a PHP based framework, which is best used for the purpose of Web 2.0 development. read more

Cake PHP

Based on MVC architecture and written in PHP, this is a well-known open source web development framwework. read more

CodeIgniter

It is an open source PHP development web application framework, which is used to build dynamic websites.
read more

Expression Engine

We use this flexible & powerful framework to design & develop dynamic websites. read more
Open Source

Our versatile open source web development services include:

WordPress Web Development

We make use of this web software (open source) to build creative blogs & websites. Based on MySQL & PHP, it works on a web hosting service. read more

Joomla Web Development

This open source CMS (content management system) is used by us for the purpose of publishing web content. read more

Drupal Web Development

This back-end framework or content management system is implemented by us to create personal blogs, government, corporate & political websites. read more

Magento Web Development

We let your online business grow with the support of Magento. read more
This e-commerce platform contributes to the revenue growth & comes with following features:

Prestashop Web Development

This open source e-commerce solution is implemented to create an online store. We make ample use of its multiple payment gateways. read more

Ruby on Rails

Ruby on Rails Development

"Ruby on Rails" is an open source web application framework that works on Ruby programming language.
read more

Facebook Application

Facebook Apps Development

To our Facebook users, we provide cross-platform development for both apps & games' purposes. read more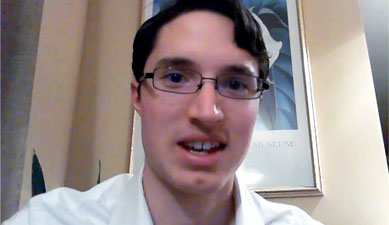 "Working with CSSChopper has been really great. They are very dependable. I can login to the web- site, communicate with the team and also open to make changes..."
CUSTOM WEB DEVELOPMENT
Frameworks
Open source
HELLO
Need a project quote or more information about our services? Use the form below for the fastest 24 hour response.