What Can You Expect From Us?
Use of Leading Technologies
Our web developers are well-versed in using the latest web development technologies to create robust web solutions that offer state-of-the-art features like chatbots, AR/VR, AI, etc. We create custom-made websites with modern-day functionality to meet your business requirements.
Decoupled Architecture
As a skilled website development company, we utilize a wide variety of web development architectures. These include monolithic, MVC, microservices-based, and headless to create websites with decoupled architecture to provide a flexible system bound by powerful APIs.
Focus on Usability
Our emphasis lies in adhering to WCAG standards to build websites that fulfill accessibility needs and are user-friendly. By prioritizing accessibility, our developers aim to make the web inclusive for all users, including those with disabilities.
Acclamations
CSSChopper Listed Among Top Companies
Top eCommerce Development Companies

Top Codeigniter Development Companies

Top 5 Trusted WordPress Development Companies

Top 100 WordPress Development

Top Firms for WordPress Development

Top Magento Development Companies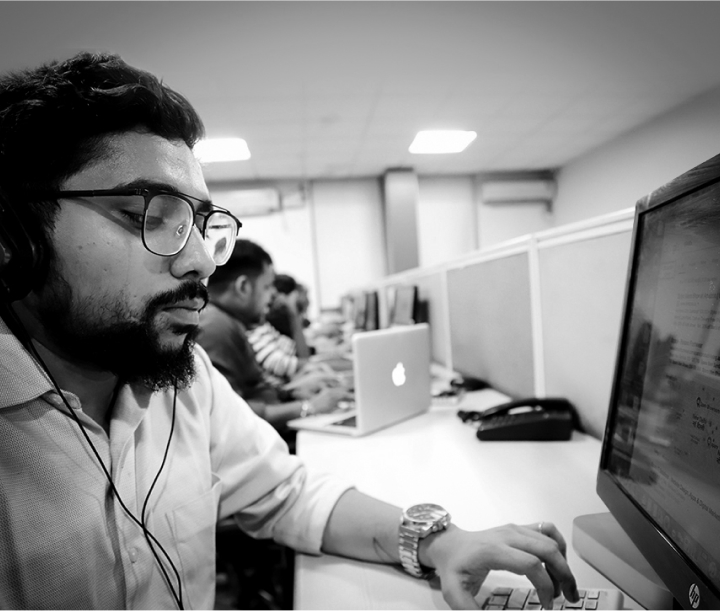 What Makes CSSChopper Stand Out In Web Development Services?
Scalability
As a top web development company, we understand that every business's requirements differ and require a scalable website to adjust its growth. We create scalable websites by utilizing the perfect blend of technologies.
Cross-browser Compatible
Our web developers have extensive experience in developing fully cross-browser-compatible websites. We are well-versed in developing websites that are easily accessible on all modern web browsers, providing a smooth user experience.
Standards-compliant Coding
We use the industry's best practices to develop a customized website or web app that adheres to the corresponding coding standards. Our team develops W3C-validated web solutions complying with GDPR, WCAG 2.1 and is equipped with the latest security and trends.
Rigorous Testing
We perform stringent tests on multiple parameters to provide clients with error-free and stable websites or web apps. Our team ensures to deliver and deploy a perfect web solution with flawless functionalities.
Responsive Solutions
We use the desired methodology to develop responsive websites and web apps that function on various devices - mobiles, desktops, and tablets, adjusting the appearance accordingly to fit the target screen size.
Fast-loading Solutions
Our web developers code aptly, following the minimalist approach that enables them to write efficient, clean, and optimized code, resulting in developing fast-loading web solutions with good coding practices and approaches.
Frequently Asked Questions
These are a few general questions about website development services.
---
Why should I hire a website development company?
---
How much does it cost for website development?
---
What makes you the best web development agency?
---
How long does it take to develop a website?