What Can You Expect From Us?
Use of Leading Technologies
We are adept at the latest web development technologies and create robust websites with state-of-the-art features like chatbots, AI, AR/VR, etc. Our developers are capable of creating custom websites with modern-day functionalities to meet your business objectives.
Our developers are not only well-versed in a variety of web development architectures, including monolithic, MVC, microservices-based, and headless. We can create websites with decoupled architecture to provide a flexible system bound by powerful APIs.
We value making the web accessible to every user and creating websites that are accessible to those who have disabilities. We adhere to WCAG standards to build websites that fulfill accessibility needs. Our services are reliable for user-friendly web development.
Acclamations
CSSChopper Listed Among Top Companies
Top eCommerce Development Companies

Top Codeigniter Development Companies

Top 5 Trusted WordPress Development Companies

Top 100 WordPress Development

Top Firms for WordPress Development

Top Magento Development Companies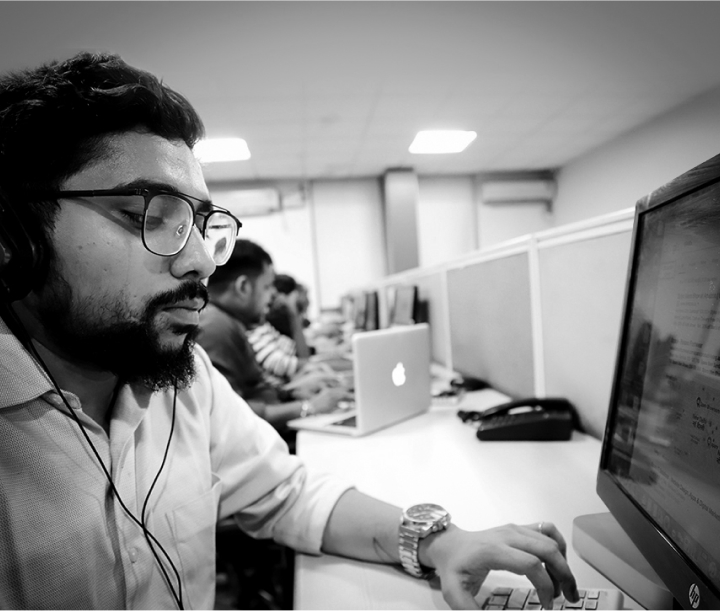 What Makes CSSChopper Stand Out In Custom Web Development Services?
Scalability
As a long-standing web development company, we understand that every business needs a scalable website to adjust to its growth. We create highly scalable websites that seamlessly help businesses grow in the digital space.
Cross-browser Compatible
We develop websites that render perfectly across web browsers. You can bank on our website development services to get a fully cross-browser website that would be compatible with all modern web browsers providing a smooth experience.
Standards-compliant Coding
Our developers use the best industry practices to develop a website or web app adhering to the corresponding coding standards. Get W3C validated web solutions complying with GDPR, WCAG 2.1, SEO, and the latest security and trends.
Rigorous Testing
Before delivering a website or web app, we perform stringent tests on multiple parameters to provide clients with error-free and stable web solutions. We ensure to deliver and deploy a perfect web solution with flawless functionalities.
Responsive Solutions
We develop responsive websites and web apps that function on various devices - mobiles, desktops, and tablets adjusting the appearance accordingly to fit the target screen size. We are proficient in creating responsive web solutions.
Fast-loading Solutions
Our developers code aptly, following the minimalist approach enabling them to write efficient, clean, and optimized code. Hence, our developers create fast-loading web solutions with good coding practices and approaches.
Frequently Asked Questions
These are a few general questions about PSD to WordPress web development services.
---
Can I have a look at my site during the website development process?
---
What makes you the best web development company?
---
How much does it cost for custom website development services?
---
Why should I choose the custom website development service?
---
Does a custom website provide complete control over functionality?