What Do We Promise You With JavaScript Development?
We build web apps that are easy to use and quick to get familiar with. Our developers are well-versed in JS frameworks like AngularJS and VueJS, enabling them to build an engaging and efficient front-end for your web application.
High-performance Web Apps
Our developers can build fast-performing web applications with optimized code and features. With ways like load balancing, caching, minifying the code, module building, and more, we provide a fast-loading web application.
We focus on security and develop a web application with robust features to prevent hacking and other cyber threats. Our developers strictly implement user input validation, authentication, and monitoring to provide a secure web app.
Acclamations
CSSChopper Listed Among Top Companies
Top eCommerce Development Companies

Top Codeigniter Development Companies

Top 5 Trusted WordPress Development Companies

Top 100 WordPress Development

Top Firms for WordPress Development

Top Magento Development Companies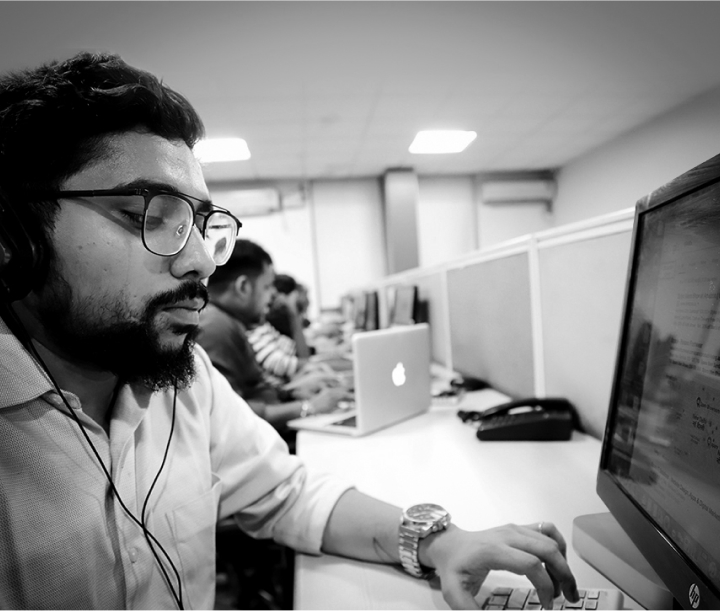 What Makes Us a Go-to JavaScript Development Company?
Rich-functionality
You can avail of JavaScript web development services to build a variety of components that improve the user interface. It offers rich functionality that enhances the overall user experience on a web app or website.
Scalability
We build scalable JavaScript web applications that will easily accommodate your future requirements. With an easy-to-scale web application, you can integrate more functionalities to meet your increasing business needs.
Versatility
JS works flawlessly with a variety of web solutions as it can be inserted into any web page or server, irrespective of file extensions. We build versatile solutions that can work with different systems and apps.
Efficiency
We can build lightweight and efficient JS web apps by eliminating the need for code snippets to be sent to the server. The code can be processed and executed at the users' end using the available resources.
Frequently Asked Questions
We have listed some of the questions related to JavaScript development.
---
What is the cost of JavaScript web development?
---
What can you do as a JavaScript development company?
---
Can you use Node.js for front-end development?