Our Promise to You With Headless Commerce Development
Stay abreast of technological advancements with a true headless approach. You can keep up with the latest technology and make rapid changes with the Commerce website built with a headless architecture. It provides you with a competitive edge. Embracing new technologies will be more convenient with a decoupled architecture.
Give a true multichannel experience by allowing your customers to shop from various customer touchpoints. We can develop a headless commerce solution that would offer an omnichannel experience by allowing you to connect and sell to multiple channels, including social media and websites. You can have the best omnichannel experience.
We can provide additional functionalities for your site by integrating third-party tools and services. Headless commerce enables convenient third-party integration due to an API-driven architecture. We can seamlessly integrate ERP, CRM, order management systems, automation tools, and more as per your needs.
What Do Our Comprehensive Headless Commerce Services Cover?
Magento Headless Commerce
You can deliver an incredibly personalized and super-fast shopping experience by opting for Magento headless commerce. We can build a headless Magento eCommerce or move an existing Magento store to headless Commerce.
Shopify Headless Commerce
With our Shopify headless commerce solutions, you can refine the shopping experience on your eCommerce store. We leverage the advanced APIs and work on an agile development process to build headless eCommerce stores on the Shopify platform.
PrestaShop Headless Commerce
We offer PrestaShop headless commerce development to create eCommerce solutions with multichannel sales experience. PrestaShop headless commerce will provide complete control over diverse customer touchpoints with a tailored front end.
WooCommerce Headless Commerce
Our WooCommerce headless development service enables you to create advanced solutions that are superior in every aspect. With separate content presentation and business logic layers, your eCommerce store will have a seamless experience.
Custom Headless Solution
Apart from platform-based headless commerce, we can also develop custom headless solutions that are built with a custom web development approach on a modular structure. It works on a separate microservice on the backend for every functionality.
Migrate to Headless Commerce
We perform a smooth migration of your existing eCommerce store to headless commerce by implementing the architecture aptly that fits your business environment. We also ensure that your data remains intact during the migration process.
Acclamations.
CSSChopper Listed Among Top Companies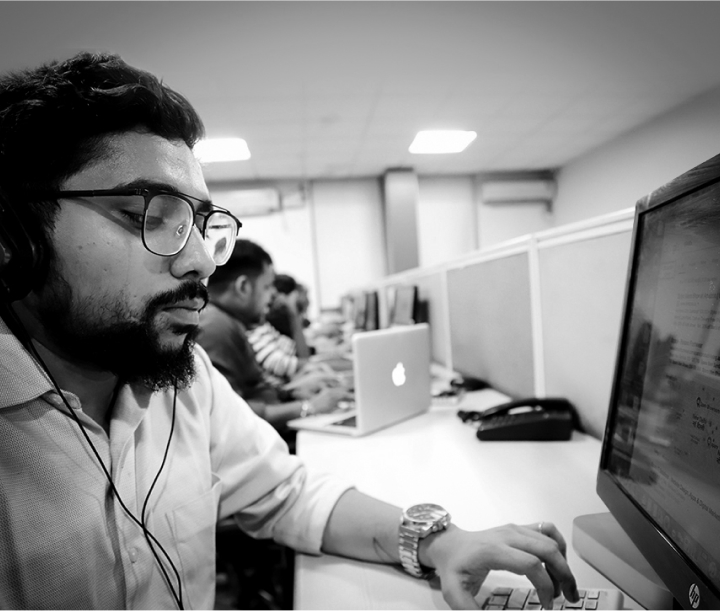 Why Should You Choose CSSChopper for Headless Commerce Development?
Fully Customized
The decoupled architecture in a headless eCommerce website offers enough room for customization. With the use of various front-end frameworks, we help you achieve the desired customization and build a unique solution.
On-time Delivery
We employ the most efficient web development approach to help you deploy and launch your project on time. Working with an agile development approach, our developers make sure to deliver the project on time.
Customer Satisfaction
We embrace a workstyle that includes more customer involvement allowing us to cater to them perfectly. Our processes are aligned to meet the customers' objectives in the best way possible while ensuring a delightful service experience.
Secure Development
Our developers employ various security measures to make sure that your website or web app is secure from cyber threats. With the integration of different tools and features, our developers provide you with a secure web development solution.
Frequently Asked Questions
Here are a few questions about headless commerce development.
---
Why is headless commerce architecture better than conventional eCommerce?
---
How much does it cost to create a headless eCommerce website?
Developer Insights