NODE.JS DEVELOPMENT COMPANY
Winning all the odds, Node.js app development has emerged as one of the most reliable server-side applications globally. And committing to serve the best to its clients, CSSChopper delivers unique applications using the proven Node.js mobile application development technology. No matter how big or small your business is, we are happy to serve them all. The ardent developers at CSSChopper are highly skilled and knowledgeable of Node.js technology. These expert node.js developers strive to deliver custom Node.js solutions as per the requisites and demands.
Glimpse of The Features Of Our Node.js Development
Highly scalable Single-threaded system
Unified JSON & AJAX development stack
Simplified conversions using custom features
Reusable codes during first phase development
Speedy app performance using Google V8 engine
Inexpensive hosting and testing facility
Huge library of extensions and packages
Effectual functioning on both server and local browser
Node.js Development Services Offered By CSSChopper
Node.JS API Development
AJAX Development
Plug-ins Development
Mobile App Development
Interactive App Development
Node.js for UX/UI Design
System Monitoring Dashboards
Backend Dashboards Development
Eager to Acknowledge
Our Work Process
We are also Keen to Explain... Click here
Work is Dedication
Explore Our Portfolio
Click here to Quick Glance over Work
What Our Clients Talk About Us
Discover this Video
Click here to Ensure
Why CSSChopper Is An Ultimate Node.js Development Services Provider
W3C COMPLIANT

During project development, we inculcate W3C validated codes that ensure secure authorization of developed projects.We deliver functional Node.js applications that can be easily accessed over different systems.

ADVANCED & EXPERIENCED

With immense industry experience, we make use of the latest tools and technologies while developing projects for clients i.e all such projects are futuristic and growth-oriented. All the advanced technologies are proven and meticulously deployed by expert professionals.

INEXPENSIVE

We believe in developing cost-effective node.js development solutions for our clients that make us accessible to varied businesses across the globe. Get benefited with the flexible as well as dedicated hiring services @CSSChopper that best suits your business requisites.

CLIENT SPECIFIC

Understanding the need to deliver growth-oriented development projects, we strategize all the development processes in accordance with the requisites of clients. The results are thus exhibited by our increasing clientele that includes major business brands.
Process Involved In Node.JS Development That We Proffer
1 Establishing seamless communication with the clients to know their business requisites through periodic meetings, PMS, and other interactive sessions.
2 Our skilled Node.js developers initiate the project development process by integrating advanced features of Node.js
3 Post development process, the projects are finely checked by the expert professionals to know of any improvements and changes. This process is specifically conducted by our developers to ensure validated project development.
4 Hassle-free delivery of developed Node.js projects to the clients withing the stipulated timeframe.
5 Extended support of 30days by experts is made available for clients during node.js development projects.
Looking to Hire Node.js Developer or have any query related to Node.js development? Feel free to contact us through the form given below or you can mail us your queries at sales@csschopper.com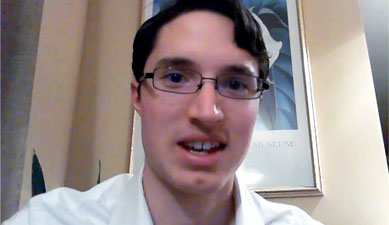 "Working with CSSChopper has been really great. They are very dependable. I can login to the web- site, communicate with the team and also open to make changes..."
TRUST FACTORS : A NASSCOM Member
TRUST FACTORS : Published on
HELLO
Need a project quote or more information about our services? Use the form below for the fastest 24 hour response.