What Can You Expect From Us?
High-performance Web Apps
We create high-performance web applications for your business that offer the best user experience. Our developers utilize various methods, including caching and lightweight coding, to build fast-loading web applications.
Scalability for Easy Growth
We utilize our expertise to harness technologies for greater scalability. You will get a highly flexible web development solution to fulfill your business requirements. You can scale up your website when your business grows.
Leave your security concerns to us as we take care of everything. We integrate high-grade features to ensure your web application is secure and hack-proof. Our developers fill all the gaps and build secure web apps.
How Do We Cater to You With Our MEAN Development Services?
Web Application Development
We leverage the potential of the MERN technology stack to craft dynamic, scalable, and high-performance web applications that are well-suited to your business requirements. Our developers use the best development approach to build custom web applications.
MERN CMS Development
Our developers make the best use of the technologies to create efficient, feature-rich, and robust CMSs (Content Management Systems) that will run smoothly with your enterprise setup. We integrate top-notch security features to build secure solutions.
Enterprise Application Development
Our developers can handle all complexities in developing an advanced enterprise-grade web application and build superior web applications to help businesses manage their heavy workloads. We have a track record of creating diverse web applications.
MERN API Development
We can build custom APIs for the MERN technology stack to provide additional functionalities. API integration is also our forte, and we can integrate your desired APIs efficiently with your web application for extended functionalities.
MERN Stack Upgradation
Our MEAN development services will suffice your upgradation needs as we help you upgrade your web applications to the latest version of the technologies. We offer seamless upgradation ensuring data integrity and performance optimization.
MERN Stack Maintenance
We are completely reliable for the maintenance of MERN stack web applications. From optimizing speed to updating security patches, we take care of everything to make sure that your web app runs smoothly. We offer quality maintenance service.
Acclamations.
CSSChopper Listed Among Top Companies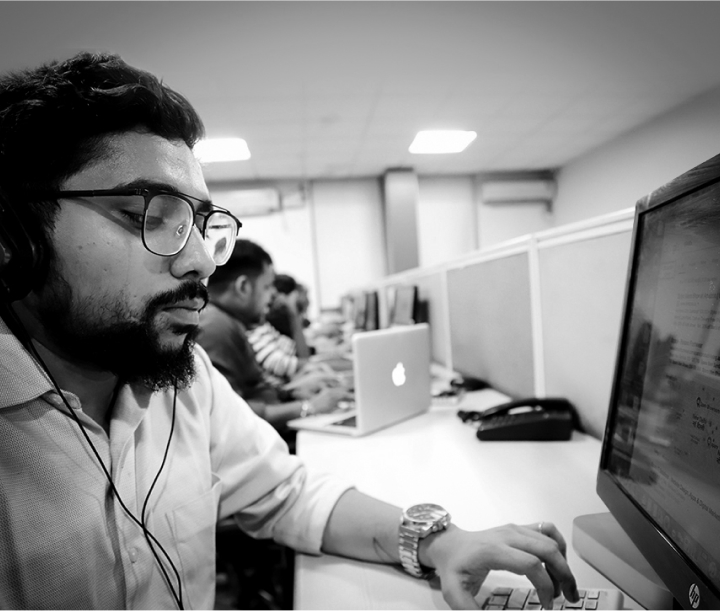 Why Should You Choose Us as Your MERN Development Company?
Quality Coding
Our developers comply with W3C, WCAG, and other standards to develop robust web applications with the MERN stack. We maintain a high standard of quality when developing web apps for our clients.
Seamless Process
Our MERN web development services are aligned to meet your expectations with the most efficient approach. We follow an agile development approach and deliver projects on time. Our developers are good at coordination.
Proven Expertise
We have extensive experience in MERN stack development as we have worked on multiple projects for various clients. Our developers can handle complex MERN stack development projects meeting your expectations.
Confidential Process
We use secure internal servers, and our processes are well-maintained to ensure the confidentiality of your project. As a reliable MERN development company, we care for our customer s privacy and are ready to sign NDA.
Frequently Asked Questions
Read the following FAQs to get answers to your questions.
---
---
Why is MERN stack development considered good for web applications?
---
How does MERN Stack benefit in web application development?
---
Can you list out some key benefits of your MERN Stack development service?
Developer Insights