What Can You Expect From Us?
Modern Development Approach
Our monolithic approach to web development helps you build a robust and secure website or web app. We use Laravel, to develop API-driven web solutions that are easy to maintain and scale.
Secure and Hack-proof Development
We leverage the core functionalities of Laravel, such as the user authentication system, SQL injection prevention, XSS protection, etc., to provide hack-proof web solutions. This will help you protect your data from malicious attacks.
Focus on Performance
Our team of skilled developers utilizes various performance optimization techniques, from route caching to CDN, to build fast-loading and smooth-functioning web solutions. This will improve the user experience, conversions, and reduce bounce rates.
Acclamations
CSSChopper Listed Among Top Companies
Top eCommerce Development Companies

Top Codeigniter Development Companies

Top 5 Trusted WordPress Development Companies

Top 100 WordPress Development

Top Firms for WordPress Development

Top Magento Development Companies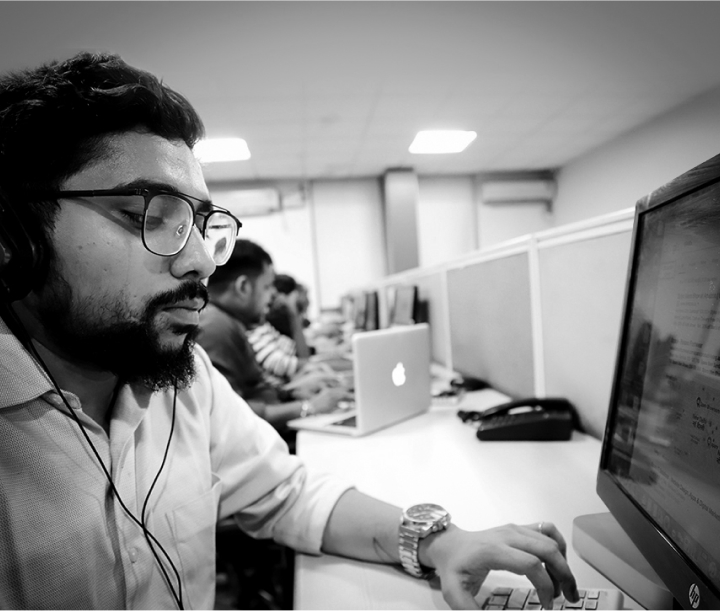 Why Is CSSChopper the Right Laravel Web Development Company?
Adherence to Deadline
Our team of skilled developers follows an agile web development methodology to complete projects within the deadline. With a streamlined process and proper coordination among teams, we ensure a smooth workflow.
Fully-tested Deliverables
We test your web solution using diverse testing methodologies, including compatibility testing, performance testing, etc., to ensure you receive an error-free web solution. This will improve the quality of your web solution.
Experienced Team
Our team of experienced Laravel developers can help you build an excellent enterprise solution that meets your specific needs. We have a proven track record of success in developing web solutions quickly and efficiently.
Client Satisfaction
We work closely with our clients to understand their requirements and do our best to meet the needs of their business. Our team proficiently provides complete Laravel development services to ensure complete client satisfaction.
Easier Collaboration
Our team uses intuitive tools and a collaborative approach to help you get the most out of your Laravel development project. We value open communication and provide regular updates so you're always in the loop.
Custom Solutions
We help you create a custom web solution tailored to your business needs. Our team will use the latest methods to ensure the security, scalability, and user-friendliness of your website or web app.
Frequently Asked Questions
The following are some key questions asked about Laravel web development..
---
How is CSSChopper the right Laravel development company?
---
Do you provide NDA protection for my project?
---
How will I get updates about our Laravel development process?
---
How much does it cost to develop a Laravel-based web solution?
---
How long does it take to develop a web solution using Laravel?