What Can You Expect With eCommerce Website Development?
Integration of Modern Features
Our team of expert eCommerce web developers can build eCommerce websites integrated with modern features such as AI, AR/VR, chatbots, etc. We can provide a state-of-the-art eCommerce website tailored to your business needs and expectations.
Our developers not only create eCommerce websites based on a monolithic architecture, but they can also develop websites with a decoupled architecture. Get decoupled front-end and back-end for a flexible and efficient eCommerce site connected via APIs.
Adhere to Web Accessibility
We can build eCommerce websites that are accessible to all. Our developers create websites that comply with WCAG standards to ensure they are accessible to all users, including those with disabilities. As a leading eCommerce website development company, we understand the importance of delivering the website with the right features and functionalities.
Acclamations
CSSChopper Listed Among Top Companies
Top eCommerce Development Companies

Top Codeigniter Development Companies

Top 5 Trusted WordPress Development Companies

Top 100 WordPress Development

Top Firms for WordPress Development

Top Magento Development Companies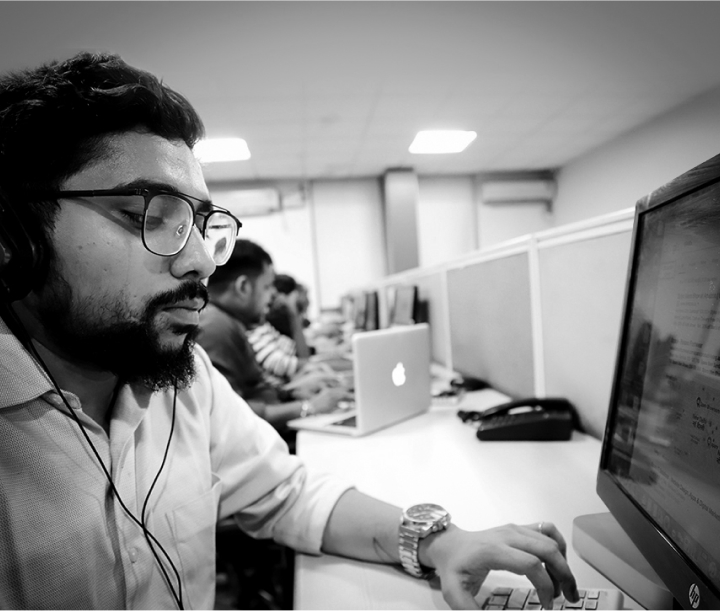 What Makes Us a Reliable eCommerce Website Development Company?
Seasoned Team
We are committed to providing cutting-edge eCommerce website development services and have a team of developers with experience spanning years. Our developers understand clients' requirements and can build websites based on their expectations.
High-performance
As a critical aspect of an eCommerce website, we pay heed to performance and build websites that provide faster and more seamless shopping experiences. We take all measures to improve website performance during eCommerce development.
NDA Policy
As a responsible eCommerce development company, we care about your privacy and respect confidentiality. By signing a non-disclosure agreement, we put all our efforts into ensuring that your confidentiality and data are safe.
Agile Approach
Our agile development approach enables us to work rapidly at every stage of the development cycle and create a website in the stipulated time frame.Our professional ecommerce web developers are efficient and coordinate to ensure a smooth development process.
Our Expertise in eCommerce Website Development
Boost online business with our WooCommerce expertise
Unleash the full potential of your ecommerce website with Magento
Transform your Shopify store with our eCommerce development services
Frequently Asked Questions
Here are some FAQs regarding eCommerce development..
---
What is the cost of eCommerce web development solutions?
---
How will you ensure a secure eCommerce website?
---
What is the estimated time for developing an eCommerce website?
---
Can you make my existing website into an eCommerce development solution?