What Do We Promise to You?
Fast-loading Websites and Web Apps
Speed plays a crucial role in user engagement on a web app or website. We build fast-loading websites and web apps that offer a pleasing user experience. Our developers are proficient in handling Virtual DOM and other features of VueJS, enabling them to optimize your website or web app for fast performance.
You need not worry about the security of your ReactJS website or web app, as we ensure the highest level of security. We utilize all measures to build highly secure web apps and websites by removing all vulnerabilities to protect against cross-site scripting, CSRF, and other security issues.
Leave your worries regarding SEO to us as we take care of this aspect. We can build an SEO-friendly website or web app for you utilizing various features of the VueJS framework. Our developers are well-versed in VueJS, enabling them to build websites and web apps as per your requirements.
Acclamations
CSSChopper Listed Among Top Companies
Top eCommerce Development Companies

Top Codeigniter Development Companies

Top 5 Trusted WordPress Development Companies

Top 100 WordPress Development

Top Firms for WordPress Development

Top Magento Development Companies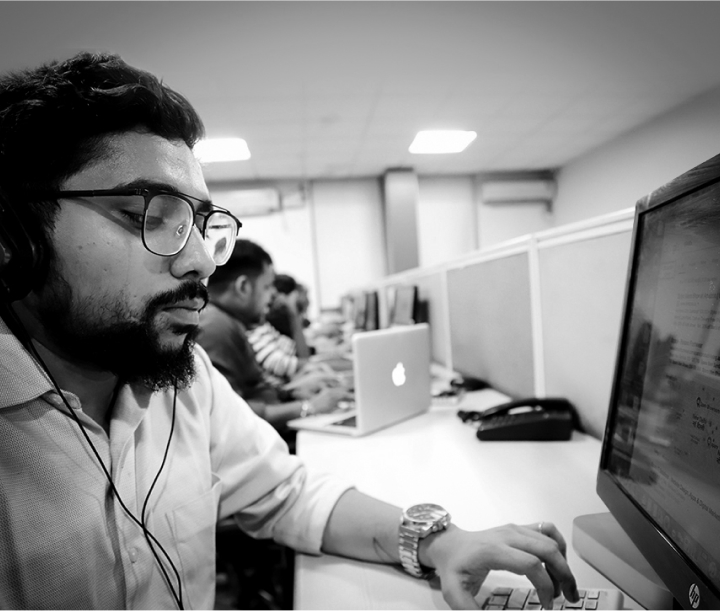 Why Choose Us for VueJS Web Development?
Agile Process
We work with an efficient and agile web development process with a streamlined workflow. With our agile development approach, we make sure that every project is completed with optimal efficiency.
Transparent & Integrated Approach
Our team consists of well-trained and experienced developers who work in collaboration and cooperation for the seamless execution of every project. We work with complete transparency focusing on client satisfaction.
On-time Delivery
Our efficient development approach and industry-best coding styles enable us to finish projects within the stipulated timeframe. We adhere to standards for creating quality web development solutions.
Seasoned Team
We have a team of highly experienced VueJS developers who can meet your requirements effectively with end-to-end web development. Our developers are capable of developing complex websites or web apps with their experience.
Frequently Asked Questions
Here are some FAQs about VueJS development.
---
What is the cost of VueJS web development?
---
What is the methodology you follow to build enterprise-grade web applications?
---
How do you build a SPA that s also SEO-friendly?