What Do We Promise You With Our Laminas Web Development?
Flexible
Laminas is a feature-rich PHP framework with lots of tools and advanced features. Its benefits make it suitable for developing flexible web apps and websites.
Seamless Integration
Easy integration of third-party tools and plugins with Laminas offers extended functionalities. It enables developers to build web apps and websites with enhanced functionalities.
Different Database Support
The Laminas PHP framework supports many databases, including PostgreSQL, MySQL, Oracle, and more. You can choose the database of your choice to build your web app or website.
Acclamations
CSSChopper Listed Among Top Companies
Top eCommerce Development Companies

Top Codeigniter Development Companies

Top 5 Trusted WordPress Development Companies

Top 100 WordPress Development

Top Firms for WordPress Development

Top Magento Development Companies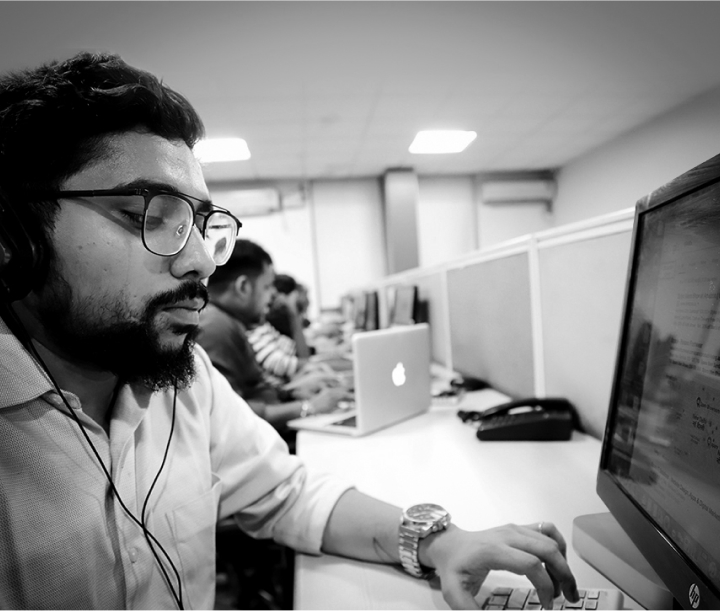 What Makes Us the Right Laminas Web Development Partner?
Seasoned Developers
We have a team of Laminas developers who have worked on multiple projects. Our developers know every nuance of this framework and can cater to your needs effectively. With extensive knowledge of the framework, our developers have the ability to build complex web development solutions.
Expertise in Various Tools
Our developers are well-versed in tools like GitHub, Trello, Jira, Basecamp, etc., for professional project management and communication. We ensure smooth follow of the project development by utilizing various tools efficiently. We can also adapt to the tools and methods you suggest for your project.
Efficient Approach
We utilize an agile Laminas web development approach to ensure hassle-free development, testing, and delivery of every project. Our developers work with excellent coordination by splitting the process into more manageable chunks. We ensure on-time project delivery with our efficient approach .
Scalable and Secure
Our developers are good at component-based coding and work with Laminas components to build scalable and secure web development solutions. We provide you with a website or web app that can be scaled to your business needs precisely. We can integrate custom security features for the ultimate security of a website or web app.
Our Expertise in Laminas Web Development
Develop well-organized and scalable web solutions with MVC architecture.
Simplify and streamline the development process with Middleware
Better code organization and reusability with a modular structure.
Personalize components to meet your brand requirements.
Frequently Asked Questions
Check a few FAQs about Laminas development below.
---
How much will it cost for Laminas web development?
---
Can you move our site to Laminas from Zend?
---
Do you offer maintenance for Laminas website?