Top Global Brand website that use Magento
We hope that after visiting the website of global brands, you must have decided to make your business website in Magento Technology. You have gained a better understanding of why Magento2 is so important for eCommerce website building.
Every business owner wants to build a highly advanced eCommerce website. Magento has the capabilities to build such websites with easy third-party integration, prebuilt extensions, reliable security, and more. It's an open-source and free platform with customizable modules. These benefits make Magento eCommerce development a prudent choice for global brands.
If you want to build a custom Magento website like the above global brands, then you can hire Magento developer. Our professional Magento development team will fully help you to implement your business ideas on the Magento website.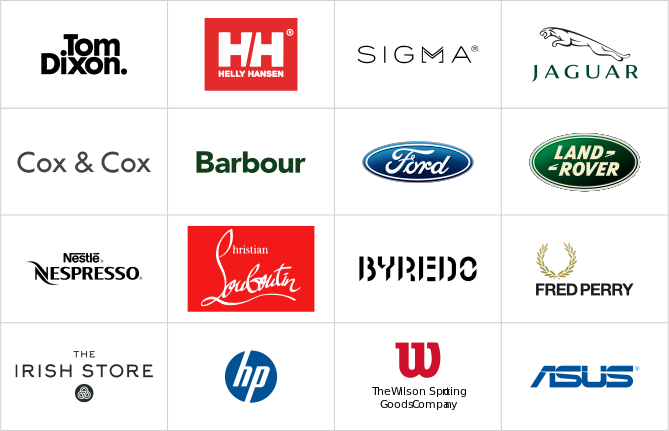 Acclamations
CSSChopper Listed Among Top Companies
Top eCommerce Development Companies

Top Codeigniter Development Companies

Top 5 Trusted WordPress Development Companies

Top 100 WordPress Development

Top Firms for WordPress Development

Top Magento Development Companies
Why Choose CSSChopper -
Magento Development Agency
1

Scalable and Flexible

We build flexible and scalable Magento eCommerce websites. Such websites easily handle large volumes of traffic.

2

Fast-loading Websites

Our experienced Magento developers cater to you with a user-friendly and fast-loading eCommerce website.

3

Multilingual & Multicurrency

Magento's multilingual and multi currency features allow you to sell products globally. These websites deliver the advantages of local currency and language.

4

Optimised for Mobiles & Search Engines

CSSchopper develops SEO friendly Magento eCommerce websites.These websites supported on all sorts of mobile devices and optimised for search engines.

5

Third-party Integration

Magento allows integration with extensions and other systems like payment gateway and shipping to carry out business efficiently.
Our Project Implementation Process for Magento eCommerce Development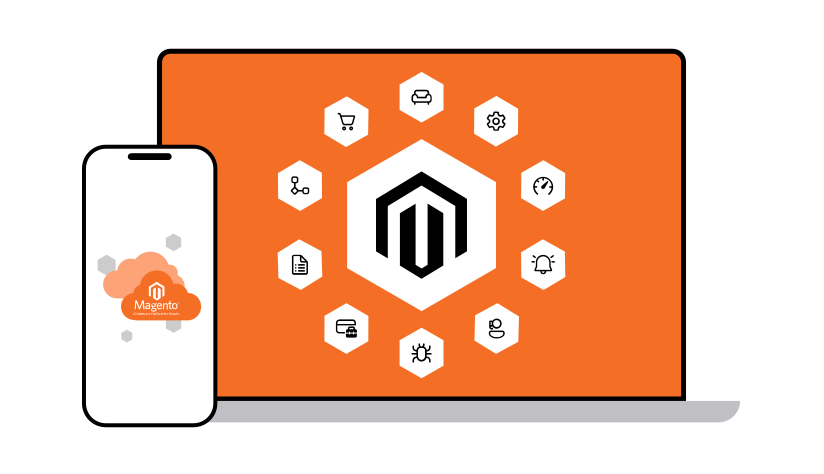 Collect Business Requirement
Our astute Magento experts will get in touch with you to gather your requirements and understand your goal.
Strategy Planning & consultancy
Initial consultation and planning help us strategize and choose the most optimal way to achieve your goals.
Complete Detailed Action Plan
The final plan with the timeline, scope of work, and collaboration methods will be agreed upon.
Website Development
We will build an Magento eCommerce website based on your requirements with custom themes, extensions, and features.
Testing & Fixing Bug
Our stringent quality assurance process makes sure that potential bugs and issues are fixed before delivering your magento eCommerce website.
Deployment, Handover & Training
Our final step is to handover your Magento eCommerce website to you and make it live to be visible on the web.
Maintenance & Support
Our quality Magento website maintenance and support service will help resolve glitches and run your website smoothly.
What Our Clients Think About Us
Our clients have appreciated our services and there is much they have to say about us. Here's a look:
"I was so delighted to get to work with CSSChopper. They are super affordable, top-notch, and serve great quality solutions."
Bree Argetsinger
United States
"They have handled multiple requirements for me like Magento development, WordPress, PSD design. They are a great choice for web development, strongly recommended."
Brandon Brotsky
California
"I really appreciate their hard work, expertise, and team of developers. I have worked on three small projects with them and it was always good work."
Frequently Asked Questions
Here are a few questions related to Magento development.
---
Can you help me migrate my Magento store to Magento 2?
---
Is Magento a good fit for medium-sized businesses?
---
How much will it cost to develop a Magento/Magento 2 website?
---
Do your Magento development services offer a custom theme for my Magento eCommerce store?
---
Does your Magento eCommerce development company provide maintenance services after eCommerce development?