What Do We Promise You?
Fast-performance SPA
Single Page Applications or SPAs are faster than their multipage counterparts. We leverage the dynamic data load, load distribution, and other features of SPA aptly to build high-performance single-page applications. With proper performance optimization, caching, and lightweight coding, we strive to build a fast-loading single-page application.
End-to-end Security
We have proven expertise in PWA development as we have catered to numerous customers from diverse industries. Our developers are proficient in developing robust and highly secure single-page applications with custom functionalities and optimal use of technologies. We ensure that your SPA is hack-proof and protected from all kinds of cyber threats.
Pleasing User Experience
We can build single-page applications with a pleasing and desktop-like user experience. Our developers will create flexible user interfaces with seamless user interactions to provide a user-friendly single-page application. We build SPAs with excellent user experiences.
Acclamations
CSSChopper Listed Among Top Companies
Top eCommerce Development Companies

Top Codeigniter Development Companies

Top 5 Trusted WordPress Development Companies

Top 100 WordPress Development

Top Firms for WordPress Development

Top Magento Development Companies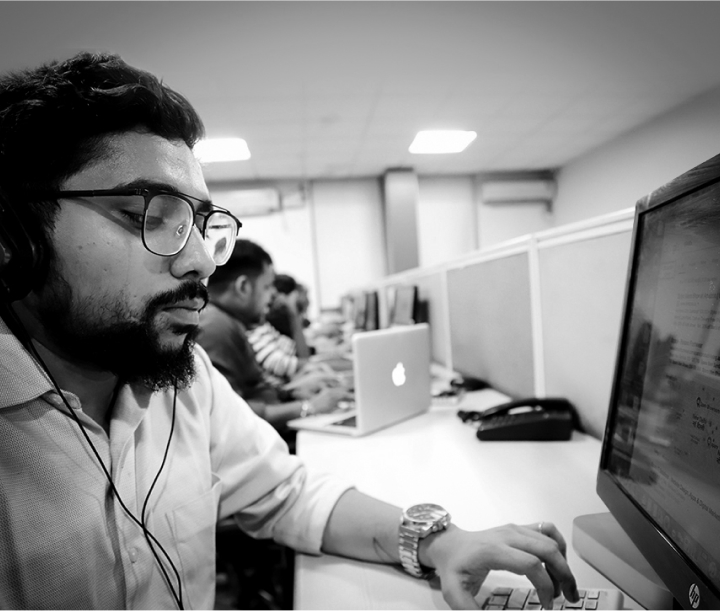 Why Are We A Distinguished SPA Development Company?
Scalable Solutions
CSSChopper is your go-to tech partner for creating scalable single-page applications. Our developers understand that your business needs can increase in the future. We build a SPA that can scale up with your business requirements.
Simple, Clean, Functional Sites
We create clean, secure, fast, and fully functional SPAs with great features. Our developers utilize the latest tools and technologies to develop the desired SPAs and create clean and readable code.
Expertise in Top Frameworks
Our developers are proficient in various SPA frameworks like Angular, Vue, ReactJS, etc, and can develop top-notch single-page applications with custom features. We can build flexible and tailor-made SPAs.
Scalable SPAs
We build single-page applications that are easy to scale to meet your growing business requirements. The SPA will be scalable out of the box with the right combination of optimized features and architecture.
Frequently Asked Questions
Check some FAQs about SPAs below.
---
Are you ready to help me validate my single-page app idea?
---
What is the cost of developing a single-page app?
---
What is the timeframe for the single-page app development?