What Do We Offer You?
You need not worry about your website or web app speed as we take care of it. We build a fast-loading website or web app for you by ensuring speed optimization. Our Python developers follow the best development approach while coding your website or web app to fulfill the fast speed commitment.
Let your website or web app users feel secure when they visit online by allowing us to develop a highly secure website or web app. Get a secure website or web app with stringent security features. We integrate advanced functionalities along with various security features that meet today's standards,
Do you want headless web development while using Python for the backend? Our developers can build a website or web app using Python with a decoupled architecture. We have expertise in various frameworks and the Python language, enabling us to build a robust web app or website with a headless architecture.
How Do We Cater to You With Our Python Web Development Services?
Custom Python Web Development
With Python, let us build a customized website or web app for your business. We can build high-grade dynamic and feature-rich websites or web apps using frameworks like Django, Flask, Zope, Web2py, Pyramid, Tornado, etc. We develop competitive websites and web apps with excellent user experience.
Backend Development
We build secure, powerful, and efficient backend systems leveraging Python tools and frameworks. Our developers have experience creating robust backend systems for web applications, eCommerce sites, and enterprise portals. We have expertise in backend coding and developing relevant solutions.
Python CMS Development
We are a reputed Python web development company with enough experience in Python CMS development. Our developers can build highly-scalable websites and applications using CMS like Django CMS, Wagtail, Plone, etc. The website or web app will make it easy to manage your content with user-friendly features.
Enterprise-Grade Web Apps
CSSChopper is a reliable Python web development company for creating enterprise-grade web applications. Our developers utilize advanced features of the Python language to develop high-end enterprise applications according to your requirements. We build an app that gives an edge over competitors.
Python Upgradation
You can rely on us for rapid upgradation of your Python version and migrating your data to the latest ones to ensure a secure, reliable, and fast web app or website. We can do it effectively if you want to migrate your web app to Python or update the website or web app to the latest Python version.
Support And Maintenance
As a full-scale Python development company, we deliver end-to-end service. In addition to development, we also offer cost-effective support and maintenance for Python-based solutions. We make sure that the functionality and performance of your Python-based web app or website remain intact and bug-free.
Acclamations.
CSSChopper Listed Among Top Companies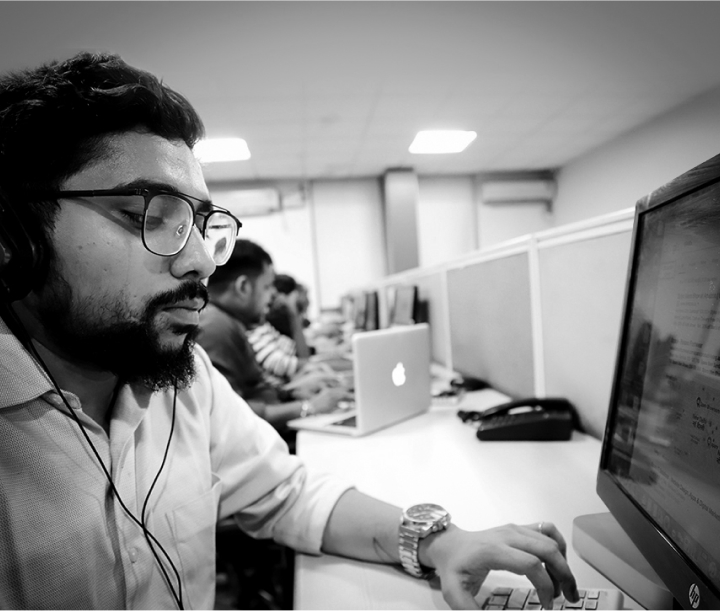 Why Should You Choose Us for Python Web Development?
Scalable Solutions
We utilize Python aptly to create scalable websites and web applications. The website or web app can meet your increasing business requirements. You can scale up the website easily when you find that your site has to handle the rising business needs.
On-time Delivery
Our developers work with an efficient development approach, and they follow the best coding practices enabling them to deliver projects on time. Projects are delivered within the timeframes without compromising on quality.
Project Confidentiality
We keep your information confidential with proper measures that ensure the complete safety of your data and privacy. If you want to sign an NDA, we are ready to sign it to give you confidence in.
Frequently Asked Questions
Here are some FAQs related to Python development.
---
What Python frameworks for web development do you use?
---
How much does it cost to develop a Python web app?
---
Is Python good for website development?
Developer Insights