What Do We Promise You in ROR Development?
High-performance Web Apps
We are a credible tech partner to build high-performance Ruby on Rails web applications. Our proficient ROR developers can develop a fast-loading web application that will offer a optimum user experience. Our developers utilize in-built ROR features to enhance the performance of your web app.
Our developers are well-versed in all nuances of Ruby on Rails and can build a web application that is secure from its core. We build hack-proof web applications with various methods including secure connections, REST APIs, encryption, and more. We secure your web apps completely.
We understand every business wants to grow and your web app should support this transition. Our developers proficiently build scalable web applications that meet your expectations for your growth. We develop a web application that provide an easy way to scale up its functionality.
What Do We Offer With Our Ruby on Rails Development Services?
ROR Custom Web App Development
We understand you need a tailor-made web application that goes well with your business objectives. Our developers leverage their ROR expertise to create a custom web application that meet your excepectations precisely. We develop a web app that is built for specifically.
ROR eCommerce Development
Our ROR developers can craft a one-of-a-kind eCommerce website that is powered by the Ruby on Rails framework. With robust security features, fast-loading speed, and user-centric functionalities, our developers create an engaging and grow-oriented eCommerce site.
ROR API Development
Let our developers build a secure and efficient Ruby on Rails API for your web development project. Our developers can also help to integrate other APIs including payments, shipping, analytics, and more into your ROR-based web application or website.
ROR CMS Development
We have enough experience as a Ruby on Rails web development company to build robust custom web development solutions with ROR CMS. Our developers can work with ROR CMS to develop sites or web apps. We offer ROR development and integration service.
Ruby on Rails Upgradation
Leave your ROR website upgradation worries to us as we help you to upgrade the site to the latest Ruby on Rails version. Our developers provide a seamless upgradation while ensuring the integrity of your data and maintaining the performance of your site or web app.
ROR Web App Maintenance
You can depend on us you Ruby on Rails web app needs maintenance. We offer quality maintenance by checking and adjusting all parameters related to performance, security, and functionality. We will take care of everything from data to necessary updates.
Acclamations.
CSSChopper Listed Among Top Companies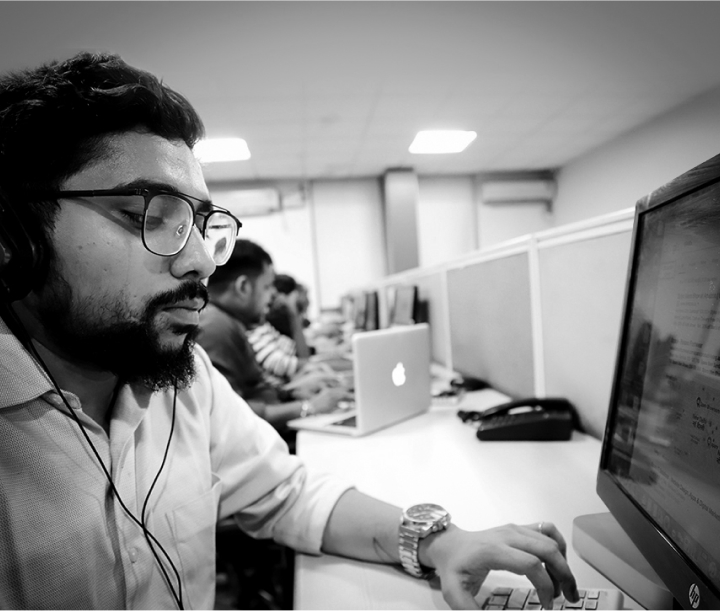 What Makes CSSChopper the Right ROR Development Company for Your Project?
Quality Coding
We adhere to standards when coding your web app or website using Ruby on Rails. Our developers comply W3C, WCAG, and other standards when coding your website or web app. We ensure to deliver quality and standards-compliant web development solutions.
Experienced Team
Our developers are highly experienced in ROR development as they have successfully accomplished lots of projects. With their experience, our developers are capable of handling complex website or web app development projects using Ruby on Rails aptly.
Confidential Process
Our processes are full-proof to keep your data and project confidentiality intact. We use secure servers and efficient project management tools. We can even sign an NDA (Non Disclosure Agreement) if required by our client to keep the commitment.
Agile Approach
We follow an agile development approach for our ROR development services to complete projects successfully within timeline. Our developers work with this efficient approach for a streamlined development process. We put efforts in the right direction.
Frequently Asked Questions
These are a few general questions about Ruby on Rails development services.
---
Why Use Ruby on Rails and When It s Better For Your Project?
---
How to Calculate RoR Development Cost?
---
---
What Makes Ruby and Rails Different From Other Programming Languages and Web Frameworks?
Developer Insights