ROR Web Development Company
ROR is gaining huge popularity in today's web development industry due to its simple, quick & efficient functioning along with better maintenance as compared to other frameworks and programming platforms. In such scenario, we have an experienced team of developers to meet diverse web development needs of our customers. They always aim to generate quality-rich solutions to enhance business productivity.
Behind every successful technology or framework, certain methodologies, principles, features are the prime reasons of their efficiency. For Ruby on Rails, DRY (Don't repeat yourself) and COC (Convention over Configuration) with proficient development methodology play an influential role to make an application successful. Our agile team of 200+ skilled developers is highly dexterous in developing unrivaled ROR application in minimal time with competent and satisfactory results.
Our services is not limited up to development, as we are specialized in ROR consulting, ROR based website migration, application maintenance & upgradation. Our area of service expertise include
ROR Custom application development
Ruby on Rails web 2.0 development
Ruby on Rails layout design
Ruby on Rails installation
Ruby on Rails CMS development
Ruby on Rails web portal development
Eager to Acknowledge
Our Work Process
We are also Keen to Explain... Click here
Work is Dedication
Explore Our Portfolio
Click here to Quick Glance over Work
What Our Clients Talk About Us
Discover this Video
Click here to Ensure
Why to Choose ROR as Your Web Development Platform !
Build Cloud-ready Apps

ROR is one of the most preferred platforms to develop cloud-ready applications efficiently as compared to other web-oriented tools & technologies. Indeed, it provides a strong foothold to start-ups for better functioning of business operations.

Quicker Completion Time

The foremost benefit of ROR framework over other frameworks is the "time" factor. Within a short span of time, you could attain a rich featured web application. Because, it requires less time in coding as well as making changes to the application.

Easy-to-use & Higher Productivity

The ROR uses less coding & less configuration data that help in bringing the functionality rapidly. Even a kid can easily work and play on the ROR developed application.

Affordable

With quick development process, you spend less on development to maintenance to keep the website/application run efficiently without compromising on the quality and functioning.

Best for Content Management

Because of the database-friendly functioning, Ruby on Rails is an optimal choice for managing large content-based website. It bestows easy navigation, adding and managing of content.

Easy Maintenance

The application and website developed, using ROR framework is easy to maintain because of its minimal coding, which lets you to add, edit and delete the information stress-free.
Know Everything About "Ruby On Rails" (ROR) !
ROR Development

CSSChopper is the best at developing Ruby on Rails applications. We bring for you the best amalgamation of RUBY (the object-oriented scripting language) and RAILS (web framework) by our innovative development standards. We convert your business notions into professional grade applications & websites by implementing latest tools & ground-breaking technologies.

Merb-Rails

Merb is a lightweight & robust MVC framework helpful for fast & smooth application working. The prime objective of this framework is to manage numerous file uploads concurrently. Merb is flexible & feature-rich. Some of its influential features are: plug-ins, mailers, controllers, tests & specs, exceptions, generators, etc.

JRuby

JRuby is an absolute integration of Java with RUBY programming language, which offers a set of core syntaxes and classes for Ruby.

IronRuby

This is an open source implementation for ruby & strongly integrated with .NET technology. The developers can use IronRuby for writing, embedding and testing the novice apps.

Latest Plug-ins

Our dexterous ROR developers implement advance & core plug-ins for developing unrivaled ROR application. Some of the popular plug-ins used are: Rails XXs, Muninator, Chainselects, Notifybar, Flash messages helper, Snapmon, Pesel, Auditable, template inliner, remote forgery protection and many more.
Let's Have a Glance at Key ROR Features!
ROR is highly-flexible & robust framework to develop dynamic web application. Some of its dominant features are
1 Deliver productive end-results for maximum ROIs.
2 Reduce time & cost.
3 Project handled by veteran team of ROR professionals.
4 Proven development methodology.
5 Effective client communication for transparent workflow.
6 30 days free technical support.
Please contact us through given Form for quick response or send us a mail at sales@csschopper.com to discuss your custom requirement & how we can help you in the ROR development Solutions.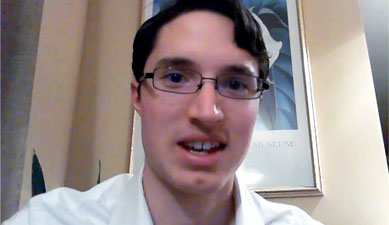 "Working with CSSChopper has been really great. They are very dependable. I can login to the web- site, communicate with the team and also open to make changes..."
TRUST FACTORS : A NASSCOM Member
TRUST FACTORS : Published on
HELLO
Need a project quote or more information about our services? Use the form below for the fastest 24 hour response.