Our ExpressionEngine Developers Deliver A Successful Website
Our programmers are able to handle the management capabilities of this framework and manage content & data efficiently.
With responsive ExpressionEngine interface, we enjoy the flexibility of publishing content from multiple devices & places.
Different Language
Integration
We provide multilingual support which gives your website a global presence by efficiently using ExpressionEngine features.
Build Your Ideal Website With The Power Of ExpressionEngine Development
Custom Website Development
If you want to add unique custom features to your business website, then we are the best place to do it with creativity & innovation.
Add-On Plugin Development
We create bespoke add-on plugins to manage the specific content to your business website so that it can be more attractive and appealing.
Multi-Site Development
Our expert developers find the best way to leverage a single ExpressionEngine installation over different internet properties with the most sophisticated plugins, extensions, & modules.
Design Flexibility
We extensively work on templates and theme designs to produce fully custom solutions. Our appropriate image selection with better resolutions & display bring seamless functionality.
Advanced Caching
Our developers use inbuilt caching of ExpressionEngine that speeds up the rendering of tags and results in fast loading website without any inconvenience.
Third-Party Tools Integration
To increase the capability of your business website, we link third-party systems or tools with ExpressionEngine such as customer services, external marketing, etc.
eCommerce Integration
Make your eCommerce store fully functional and add various features to it by integrating it with ExpressionEngine framework with the help of our experts.
Exceptionally Secure
ExpressionEngine is highly secure system and our experienced developers take care of all the security standards & methodologies to protect your site from cyber attacks.
Improved Website Performance
We utilize additional plugins and modules to enhance the capabilities of your website that better convey your message and result in superior user experience.
Acclamations.
CSSChopper Listed Among Top Companies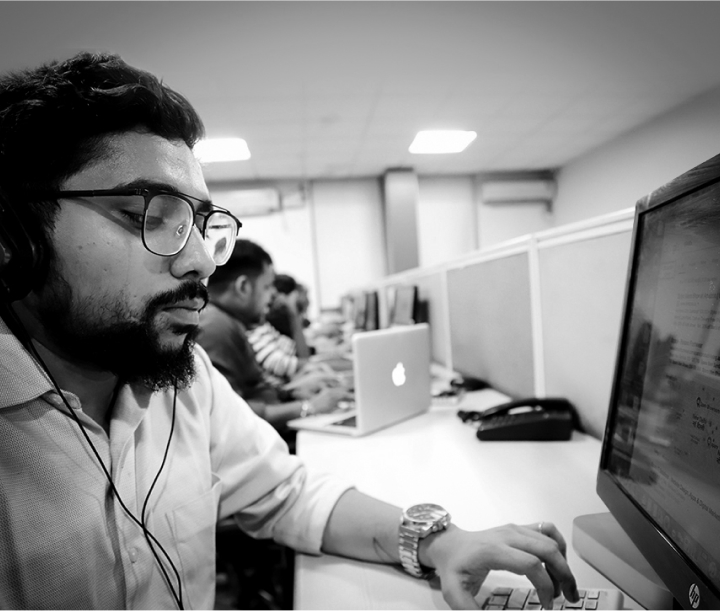 Why Choose Us For Your WordPress Development Services?
Scalable
We create scalable WordPress websites that can accommodate your growing business needs. Our WordPress development services are best aligned to meet your prerequisites by catering to your requirements more precisely.
SEO-friendly
We build the website as per SEO standards and perform necessary website optimizations to ensure a high-ranking website for your business. Our developers ensure that your website meets parameters like responsiveness, user experience, etc, for an SEO-friendly site.
Standards-compliant
Our developers create every website with the best development approach and coding styles. We guarantee to deliver a quality and standards-compliant website. Our developers code your website as per the latest web development standards, including W3C, WCAG, etc.
100% Client Satisfaction
At CSSChopper, we have worked for a wide range of businesses with different cultural landscapes. We use efficient communication and project management tools to work in the right approach, making us build a strong base of thousands of happy and satisfied clients.
Our Expertise in Expressionengine Framework Development
Frequently Asked Questions
These are a few general questions about PSD to WordPress web development services.
---
How do I upload PSD to WordPress?
---
What is PSD to WordPress Service?
---
Do you convert an existing HTML website into WordPress?
Developer Insights