3 Extraordinary Tactics for Material UI Design Solutions
Understanding the need to deliver growth-oriented development projects, we strategize all the development processes in accordance with the requisites of the clients.
Advanced Tools &
Technologies
The developers at CSSChopper are well-trained to meticulously work with this new age designing technique, with the perfect use of advanced tools and technology.
We provide a round-the-clock technical assistance to our clients. You can simply connect with our professionals through mail, chat, and Skype.
CSSChopper's Phenomenal Approaches Towards Material UI Design
Integration Of Material UI Design Fundamentals
Inculcating all desired elements of Material UI design into each project, we strive to deliver the best Material UI design web apps to the clients.
Intelligent Animations
Animations are central to Google's Material UI Design vision. With action response, authentic motion and many other concepts, we build an ultimate Material UI design.
Advanced Framework
Material UI design is about adding the real world feel to regular design. We at CSSChopper use advanced framework for providing amazing look to your website.
Scalable Solutions
We at CSSChopper provide completely scalable Material UI design solutions for you that will look good on both desktop and mobile devices.
Affordable Print Design
Our highly experienced developers use typography, colors and fonts to improve user experience by providing the best design for your web application.
Result-Oriented Development
Our competent experts primarily focus on delivering top-notch Material UI design website and app development services to the clients by delivering successful results within stipulated time.
Bright Colors
We follow standard guidelines to use colors, typography and fonts to improve UX. Bright accent colors, and accent color serve different purposes and our expert use the most appropriately.
Standardize Movement
We include the latest motion tactics to move the web pages affordably as movement is beneficial in providing feedback to the user.
Tactile Surface
We at CSSChopper use floating action buttons, quantum paper and neat shadows for providing tactile surface for your Material UI design.
Acclamations.
CSSChopper Listed Among Top Companies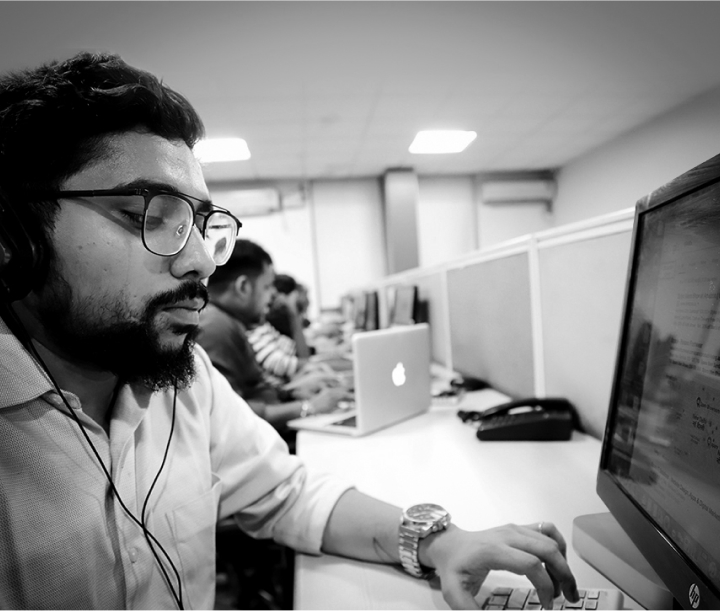 Why Choose Us For Your WordPress Development Services?
Scalable
We create scalable WordPress websites that can accommodate your growing business needs. Our WordPress development services are best aligned to meet your prerequisites by catering to your requirements more precisely.
SEO-friendly
We build the website as per SEO standards and perform necessary website optimizations to ensure a high-ranking website for your business. Our developers ensure that your website meets parameters like responsiveness, user experience, etc, for an SEO-friendly site.
Standards-compliant
Our developers create every website with the best development approach and coding styles. We guarantee to deliver a quality and standards-compliant website. Our developers code your website as per the latest web development standards, including W3C, WCAG, etc.
100% Client Satisfaction
At CSSChopper, we have worked for a wide range of businesses with different cultural landscapes. We use efficient communication and project management tools to work in the right approach, making us build a strong base of thousands of happy and satisfied clients.
Our Expertise in Material Web Desig Development
Frequently Asked Questions
The following are some FAQs.
---
What tools do you use for communication and project management?
---
What time will it take in the development process?
---
How can payments be made?
Developer Insights