Sparx IT Solution Boosting Talent of its Employees with Awards Distribution
Very rightly said that award is the best way to boost the confidence of corporate employees. Life becomes monotonous without any fun or enjoyment same with the work front as it would seem burdensome in the lack of required appreciation for the good work performed by employees. Considering the value of employees contribution towards company, Sparx IT Solutions honors its employees for their extra efforts in order to make their assigned project successful.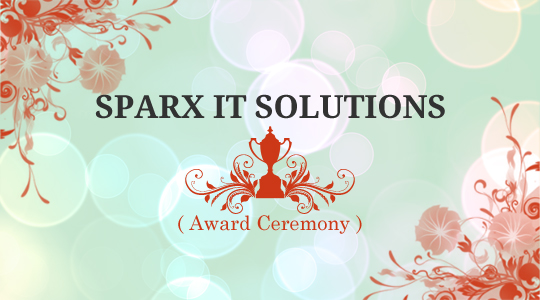 Our offered awards exemplify strength, creativity and valor of an individual or the entire team and we accolades their talent with specific award. There is wide categorization of awards including awards for maintaining punctuality in office timings, award for job well done, award for getting good feedbacks from the client side, etc. The entire workforce of our company including HTML, SEO, wed designing, PHP, Android and all respective departments are encouraged with awards for their distinct task and efforts.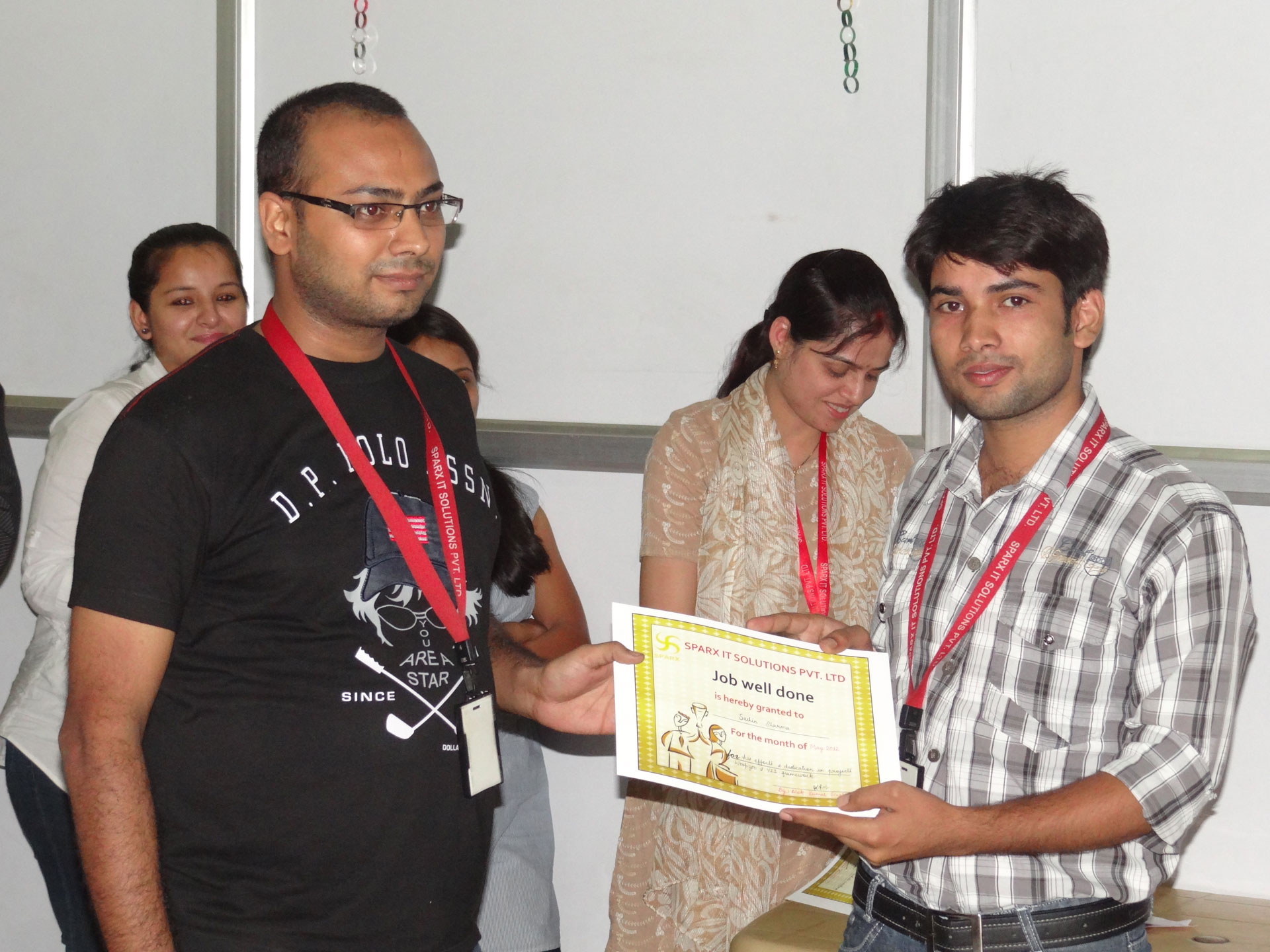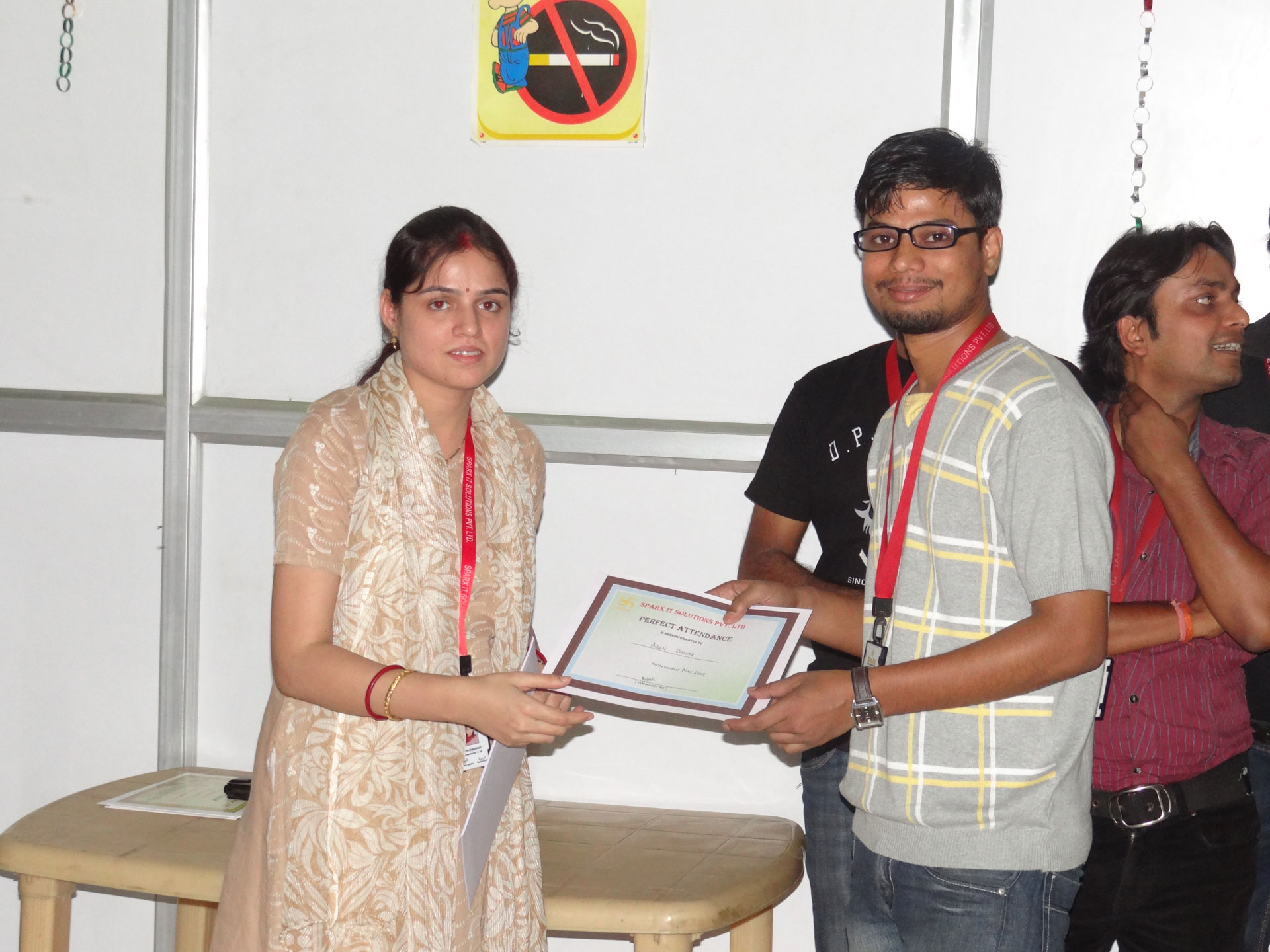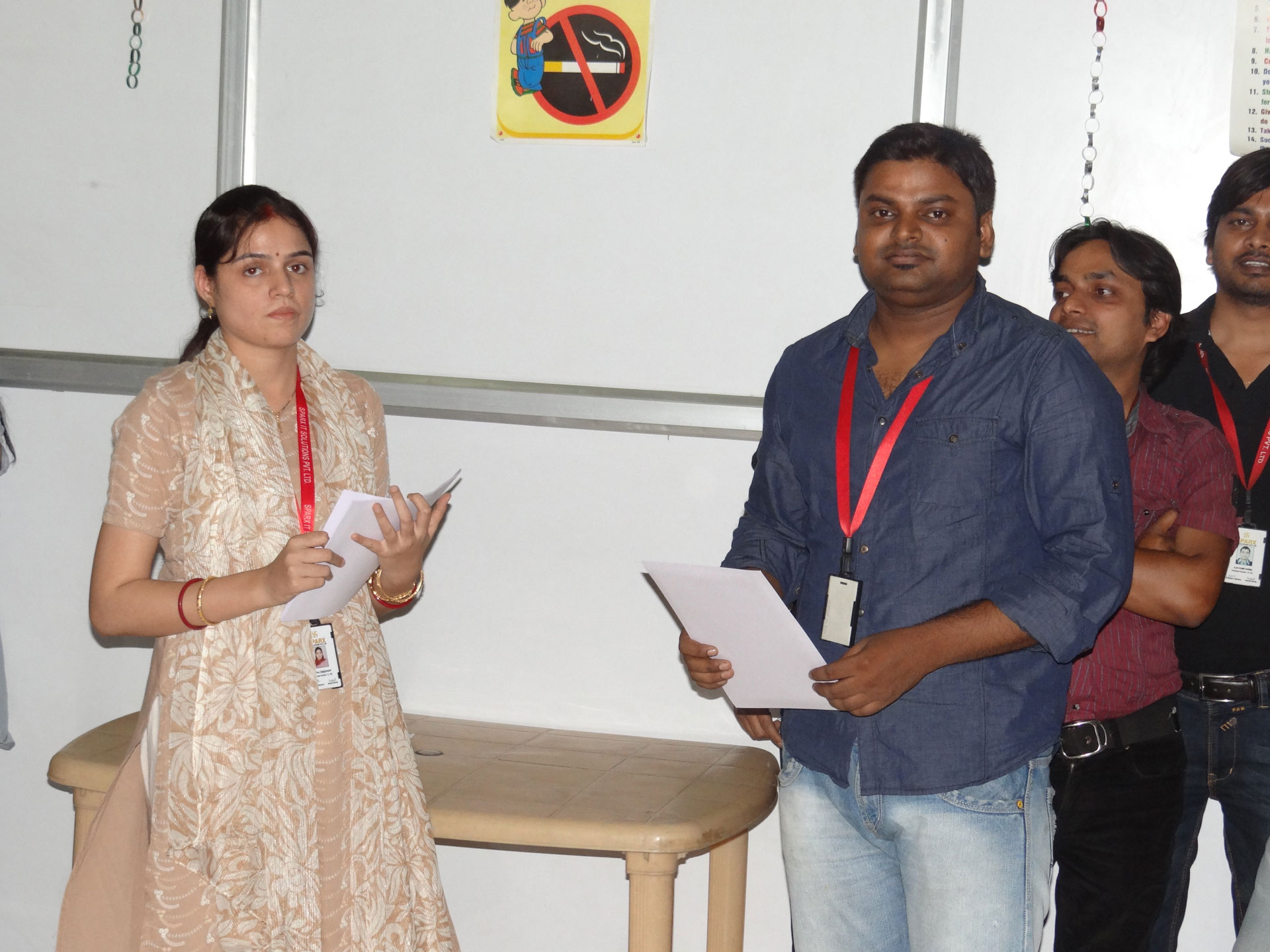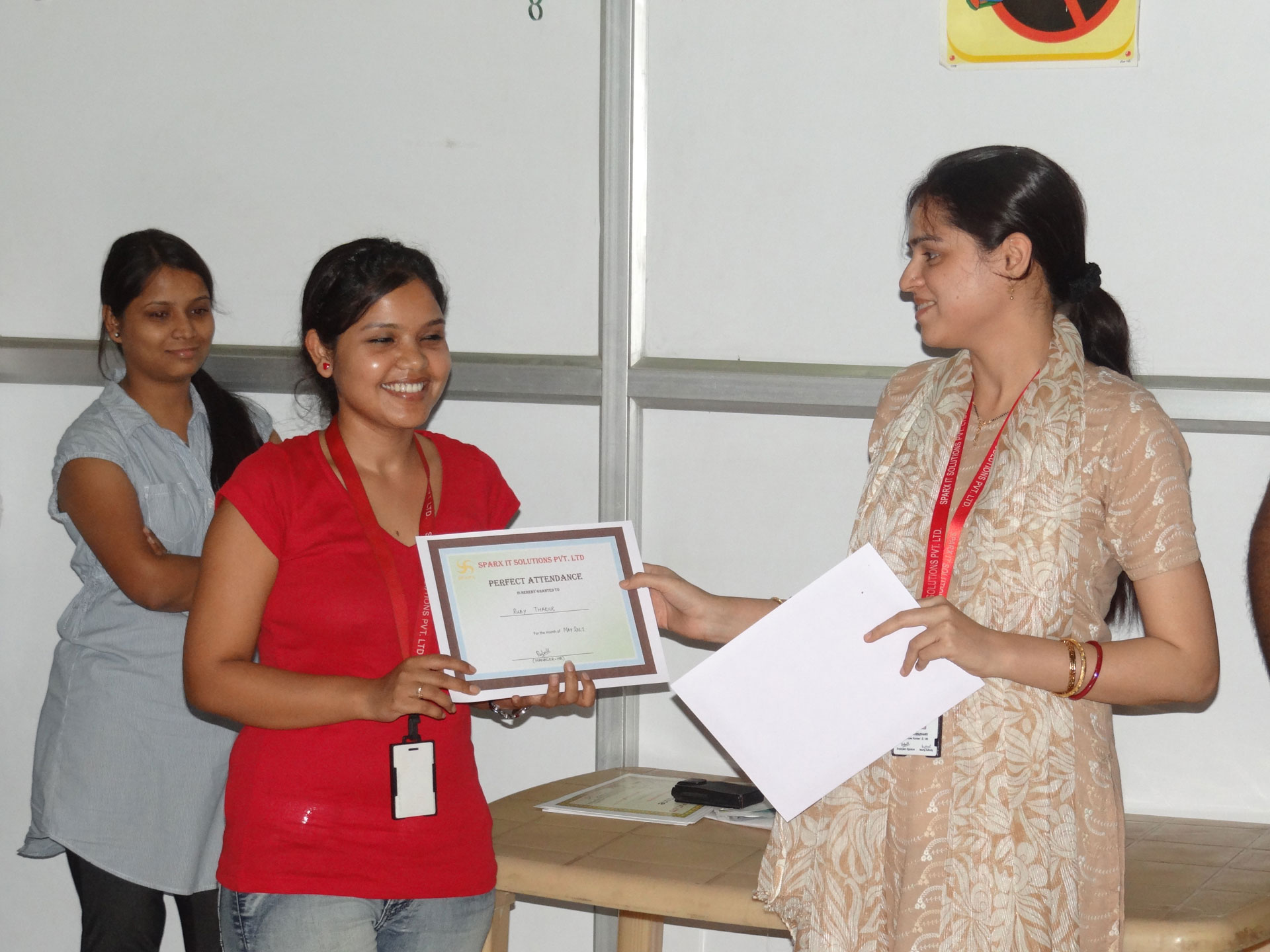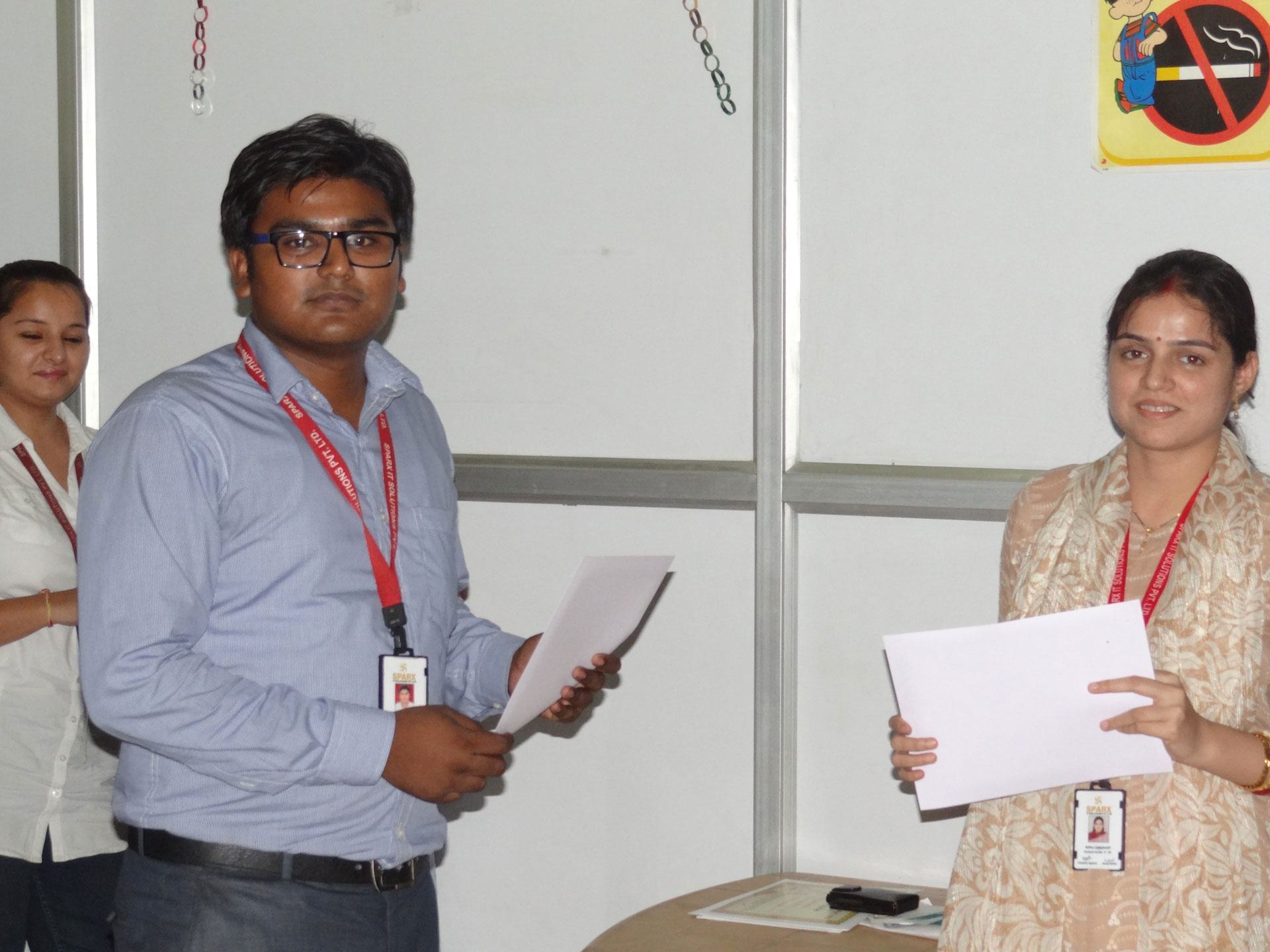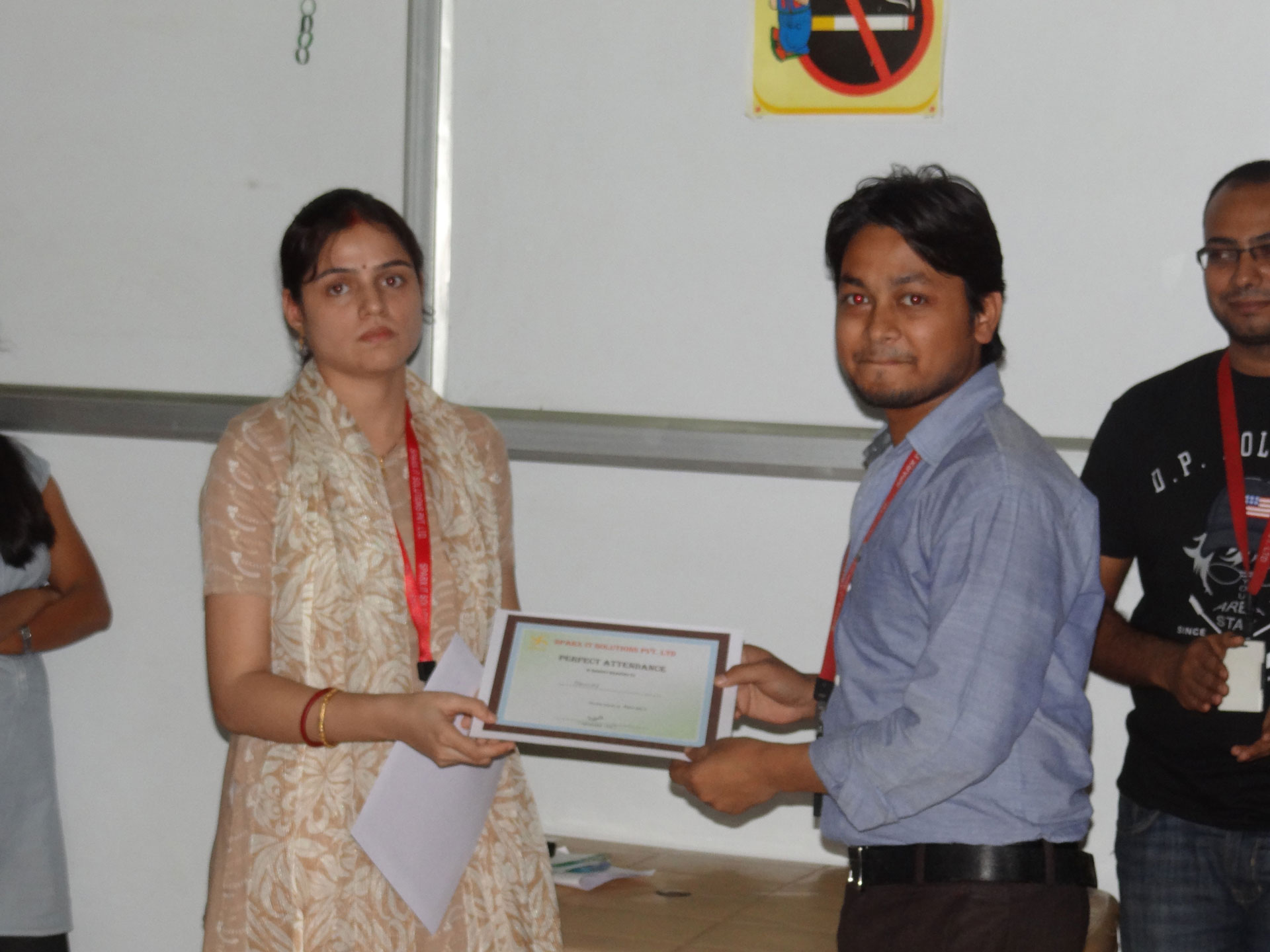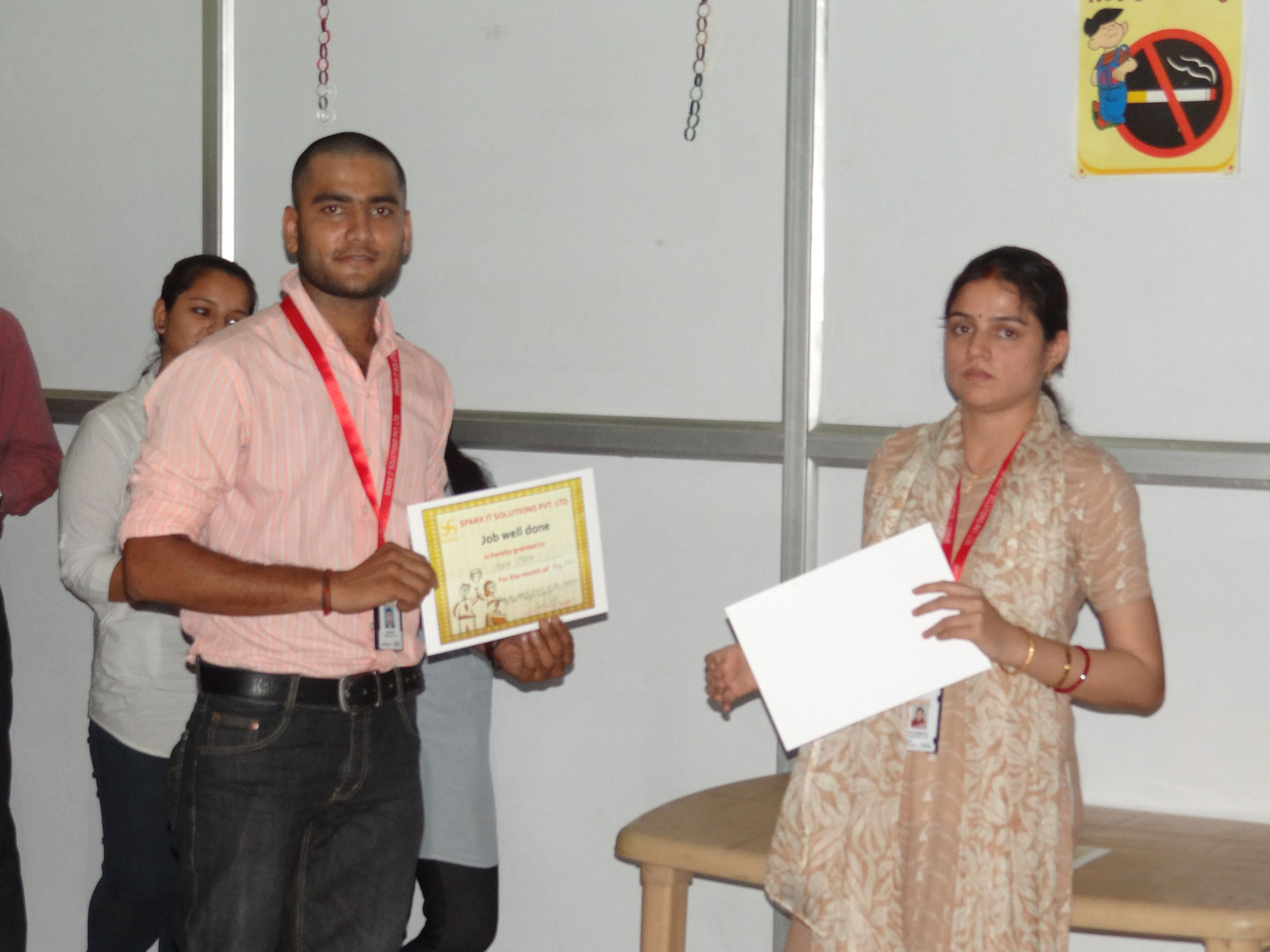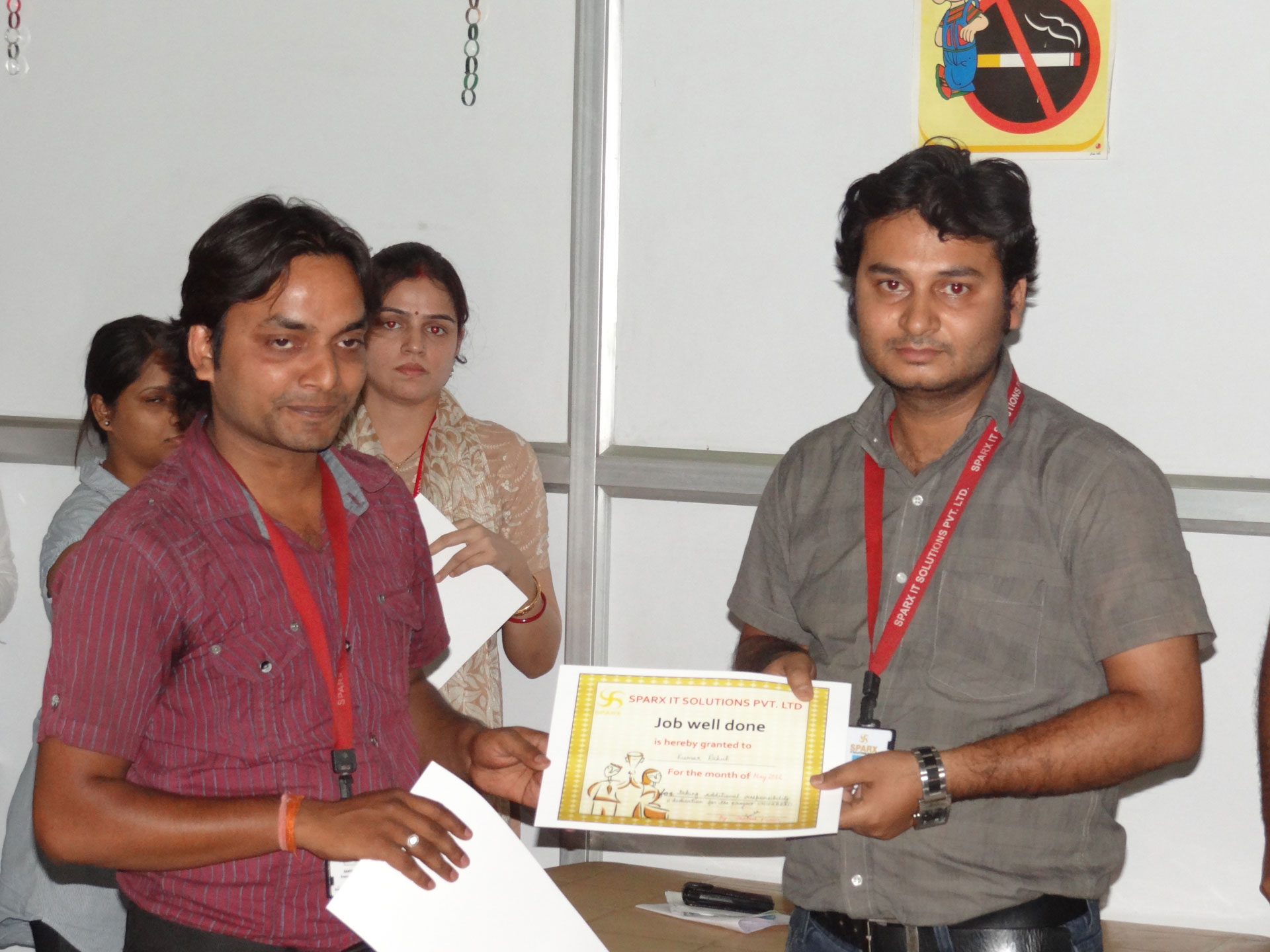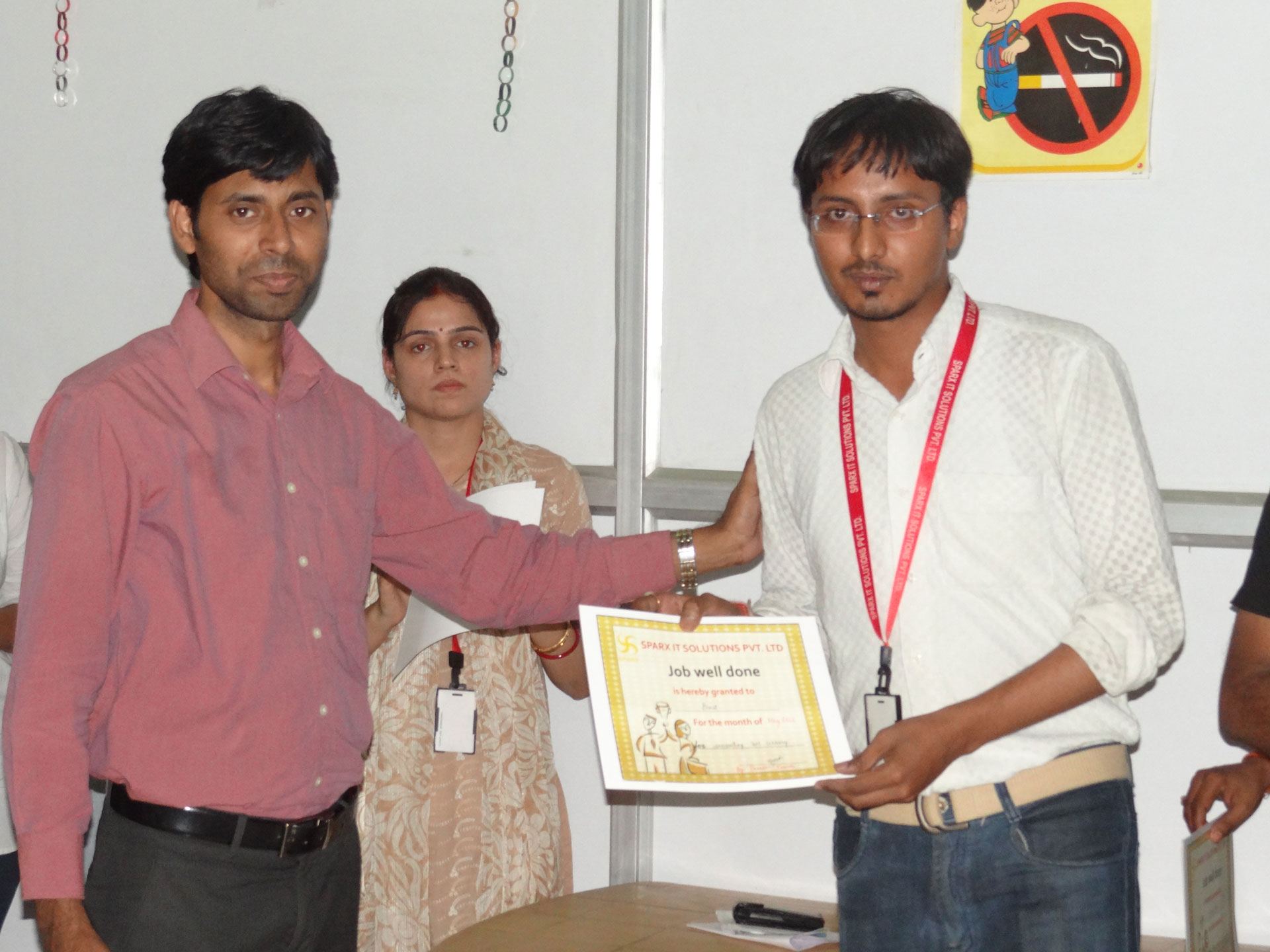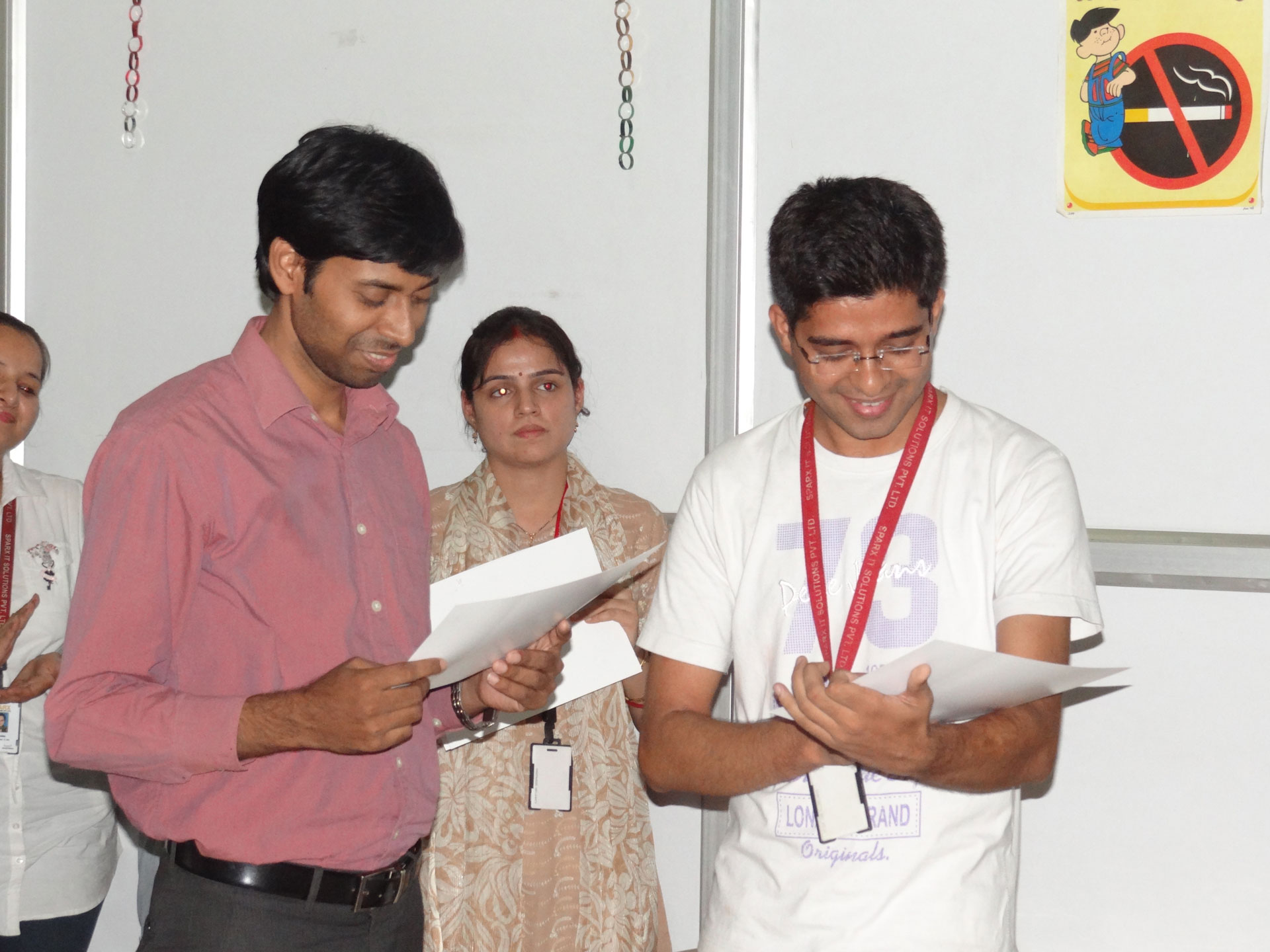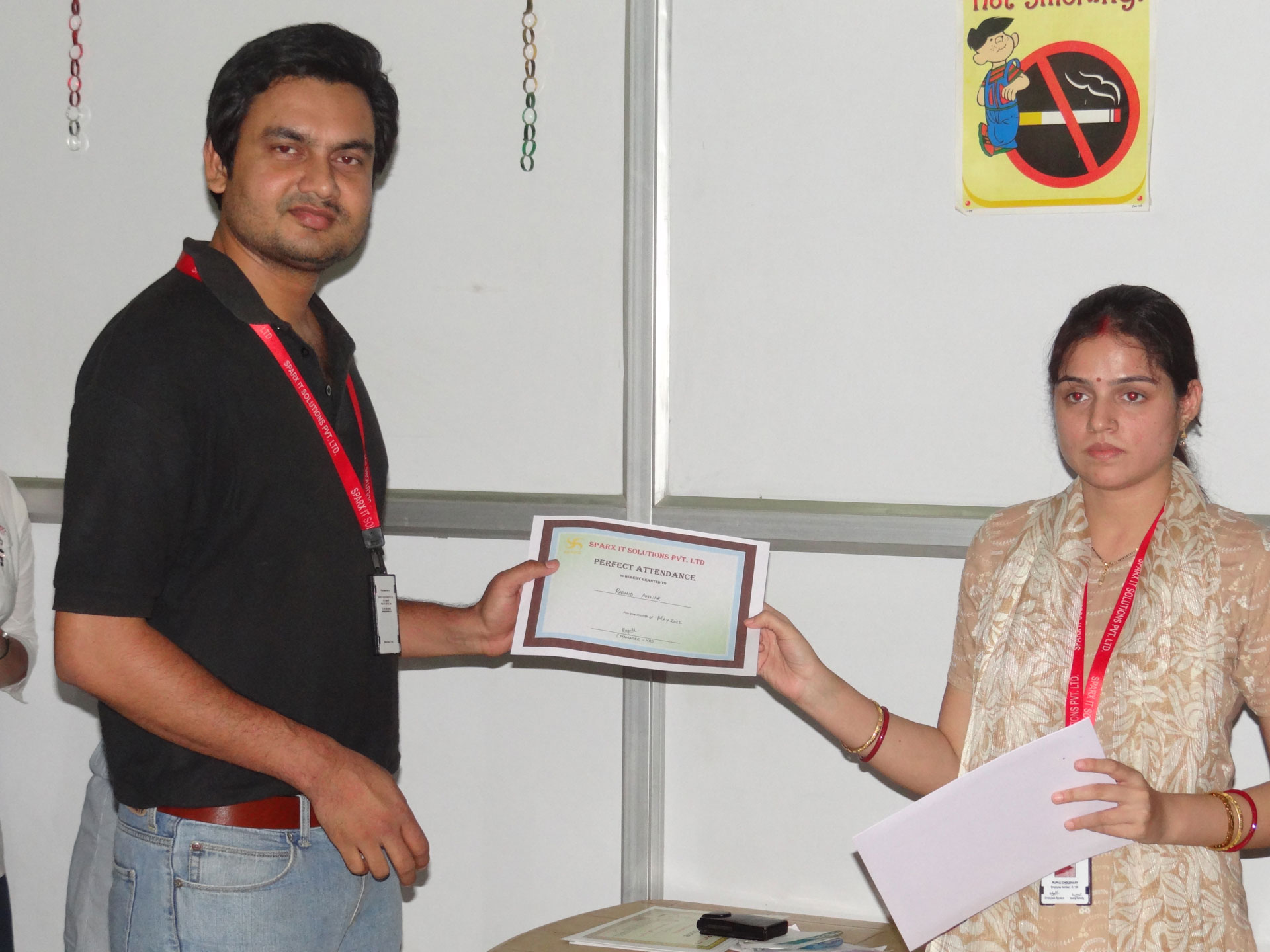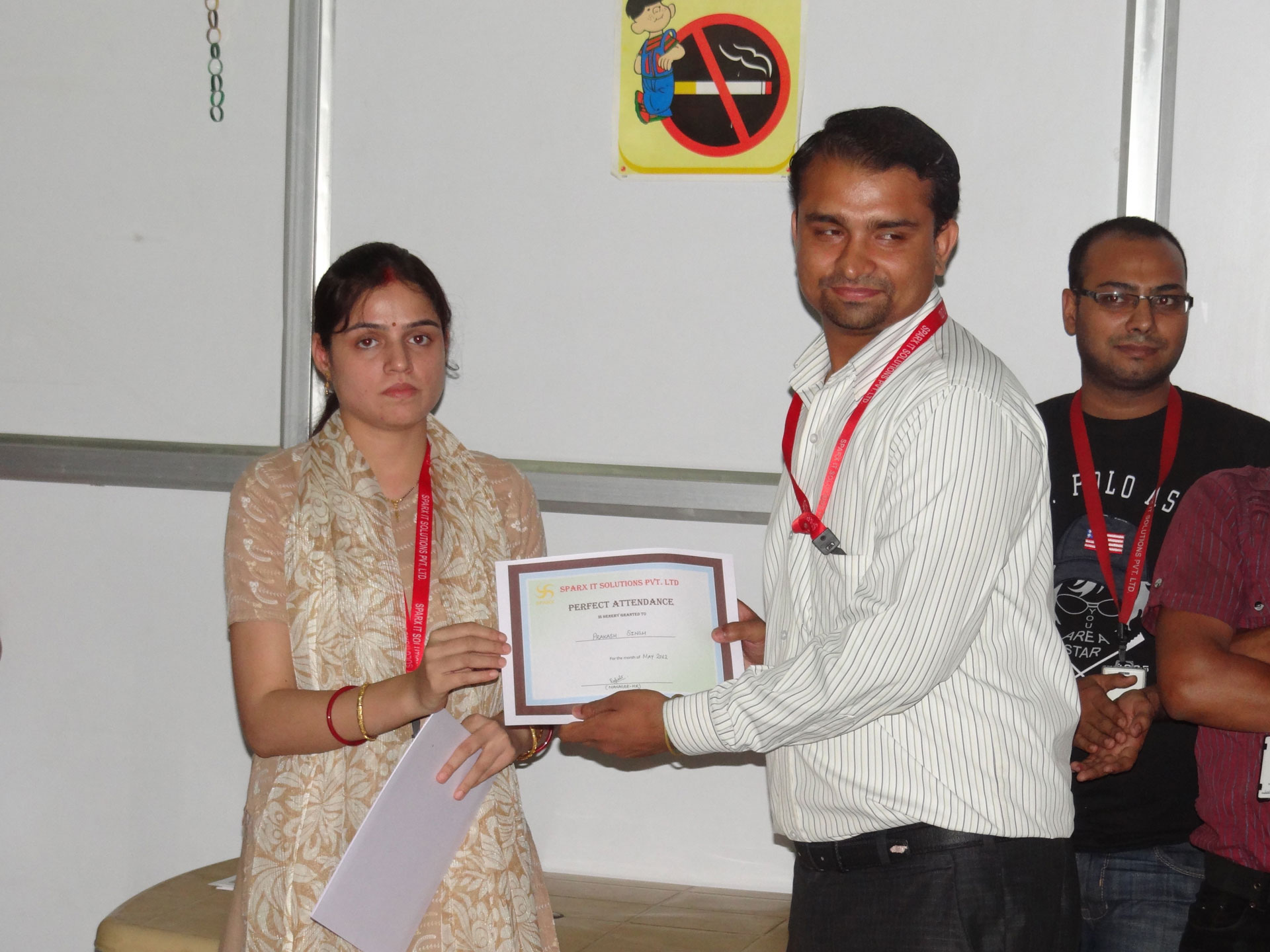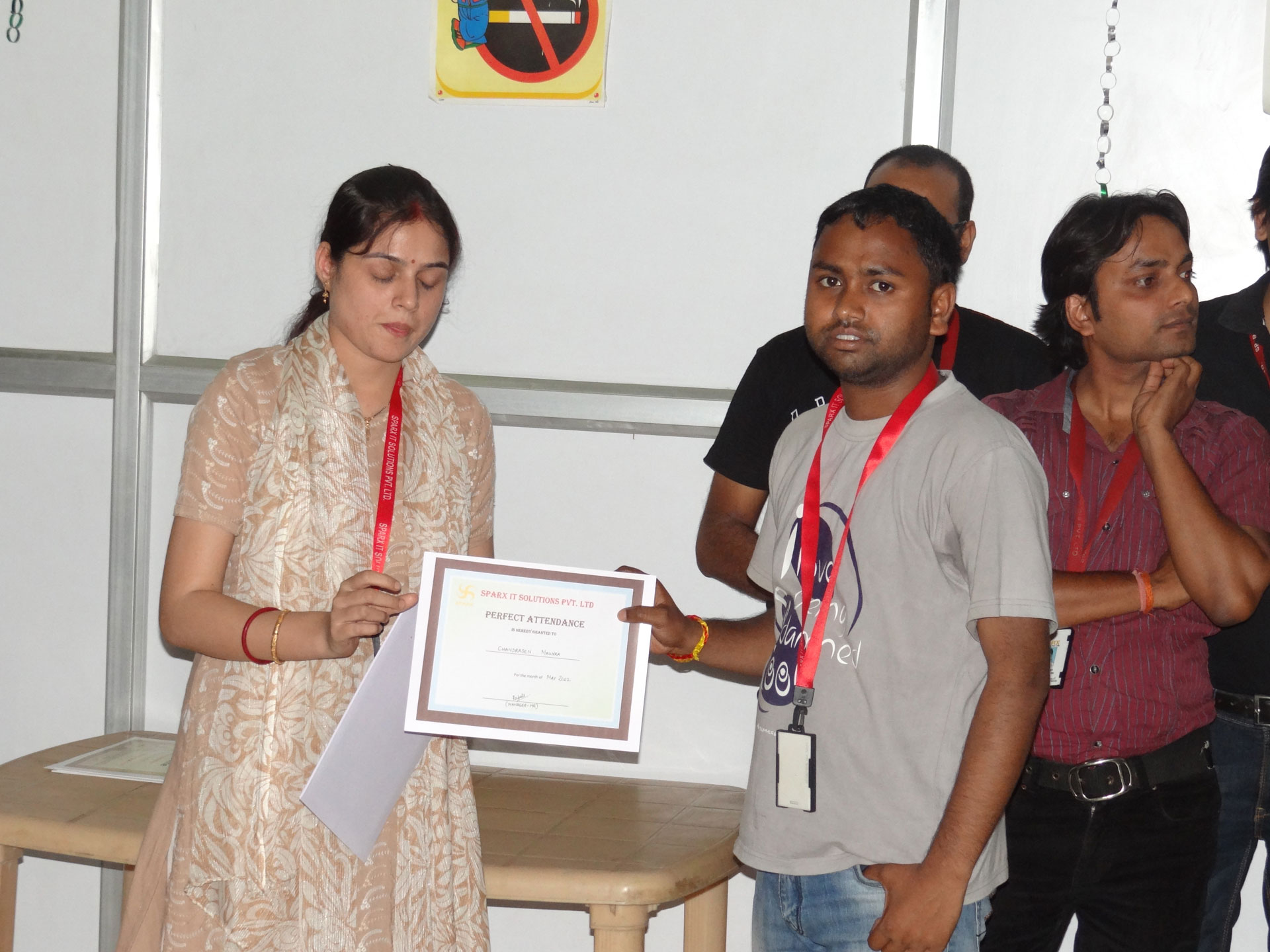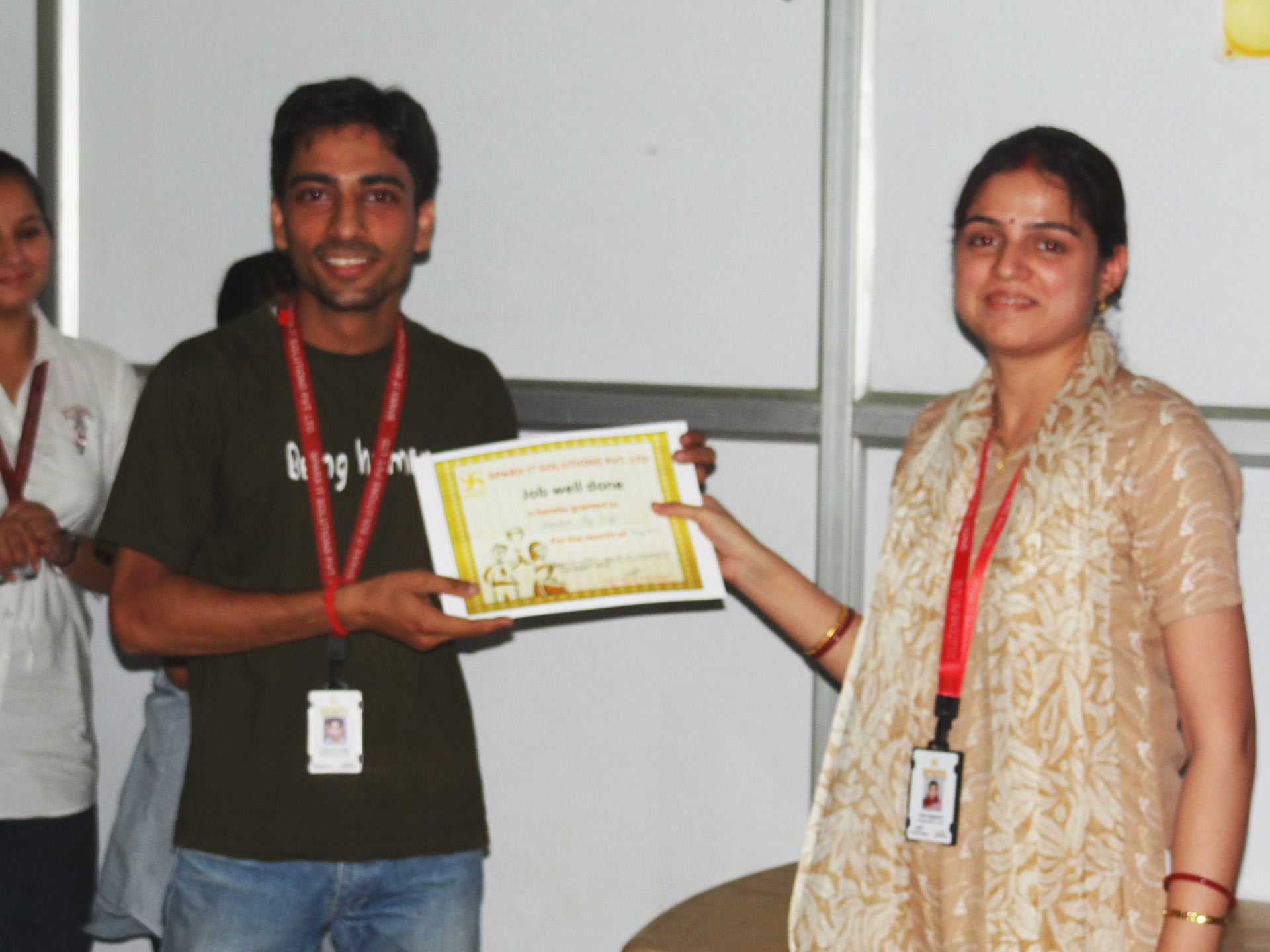 By providing due recognition to its employees, Sparx IT Solutions is experiencing consequent successful year right from its establishment.