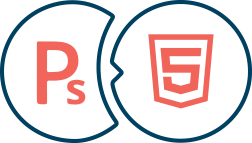 HTML Conversion/ PSD Slicing
At the initial phase of HTML conversion process, our skilled developers work by focusing on the required details as stated by you. We follow the latest guidelines in order to provide you a well-commenced and hand-written HTML code with which it is easy to amend your content.
With rigorous PSD slicing, a Photoshop document is chopped into small pieces, managed by HTML and then finally positioned by CSS. This process makes it easy to save bunch of separate image files by cutting down the overall time.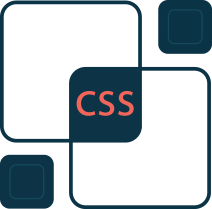 Advanced CSS and CSS Frameworks
Our specialty lies in delivering the refined web solutions by using the latest CSS frameworks that often promote code reuse to speed up workflow without sacrificing any functionality. For instance, you can pick from Bootstrap, Skeleton, Foundation Zurb, Neat Bourbon, Materialized CSS or similar choice. Skilled brains at CSSChopper are technically stuffed with basic functionalities of Advanced CSS and make a perfect use of CSS preprocessors like SCSS/SASS, LESS processing with GULP/GRUNT and extensive use of Advance Flexbox CSS.
BEM Methodology that we follow helps make informative and transparent names of CSS selectors to achieve reusable components and code sharing in the front-end.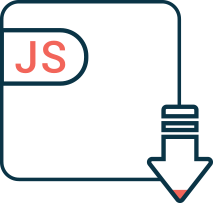 JavaScript Implementation
It is an easy go task for us to deliver the feature-rich web designs featuring the latest trends and concepts of JavaScript. We use the popular technological tactics such as Parallax page animation and custom animations to provide best in breed custom solutions. We are also well-versed in AngularJS and can embed functionalities like infinite scroll or unpagination to dynamically append the additional content of a web page. We ultimately want to transform your designs into an interactive code.
Responsive and Retina-ready
Our technology geeks are brilliant in creating results from the new technologies and ensure that your responsive web design looks perfect for every available browser and device type. The ultimate motto is to create an uncluttered user experience by making proper content adjustment no matter which device your viewers are using. The designs created after our robust PSD to HTML conversion technique are made retina-ready and vectorized to create a seamless UX.
Easy CMS or eCommerce Integration
We believe in maintaining all the quality standards that are needed for a smooth HTML conversion. Our best-in-class coding practices allow swift integration of the design with any CMS or eCommerce. It implies that the code we provide is ready to use for your next requirement without any ambiguity. The USP of the company is to attain utmost client satisfaction and we walk an extra mile to render the exact conversion results to our clients.