A good website starts with an innovative and unique concept expressed in canvas by a web designer in the form of an image file in PSD format. Since PSD format design files are not accepted by the web browser and so, we need to convert them into mark-up languages. This brings PSD to HTML conversion into the real picture. Making a PSD layout is one thing and turning image format file from PSD to HTML/ XHTML/ CSS to create an accessible website is completely another. There is a necessity to convert PSD files into clean, high quality, semantic HTML codes to add functionality and usability in the static image.
Related: Everything You Need To Know About PSD To HTML
The coding part of a website can be done by means of different ways like automated coding software. The second option is to code it yourself. Nothing is better than hand-coding. People with basic knowledge of codes can take self coding as a reliable solution. By using applications like Dreamweaver, you can easily convert PSD to HTML. In case you have a shortage of time or lack of coding knowledge then you can also hire expert guidance of HTML developer PSD to HTML conversion. Remember that nothing can be better than hand-coded mark-ups. The first thing which strikes to mind when talking about Hire HTML Developer is whether to take virtual assistance of freelancer or professional programmer.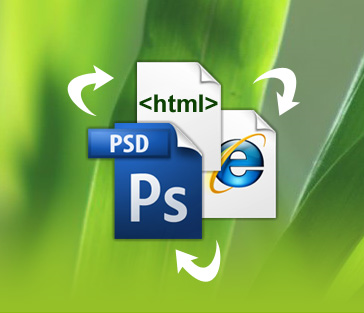 In today internet savvy world, each one of us tends to refer to different websites over the internet to get information in just a few minutes from the comfort of the computer. This brings more and more people to launch their websites in the online market to address the needs of their targeted set of visitors. A website is the best medium of communication bridging the gap between website owners and its customers by giving precious information to knowledge seeking users.
Hand-codes, cross-browser compatible, W3C standards validated, semantic, pixel-perfect HTML/ XHTML/ CSS mock-ups are the building blocks of web-pages that make your site to stand out from the crowd. In the market, you can find hundreds of thousands of HTML developers under which large portion has been titled as a freelancer programmer. Make a decision by keeping in mind your requirement and budget as well. Many times, people hire web developer on a freelancing basis to cut the budget and save money.
You should never forget that a fully-functional and quick-loading website is the thing that matters at the end of the web development process. Hiring an unprofessional web programmer will only increase problems for you. Be specific about your purpose when going to hire an HTML developer for PSD to HTML conversion.
Apart from PSD conversion, we are also specialized in converting your sketch design into HTML. So, don't panic even if you have a sketch design instead of a PSD file. Our expert Sketch to HTML developers will convert your sketch design in HTML expertly.
CSSChopper is a reliable PSD to HTML service provider offering conversion services for HTML/ XHTML/ CSS/ HTML5. We are also offering virtual assistance of its skilled and experienced HTML developers on full-time, part-time, and hourly basis at affordable hiring rates. Contact us in case you have any query or you want to Request for Quote.