Finding innovative ways to generate leads is crucial for sustained growth in the contemporary business landscape. One way to accomplish this is by harnessing the power of B2B sites. These sites play a pivotal role in B2B lead generation.
B2B lead generation is essential for attracting prospective users and what your business can offer them. After all, leads are the lifeblood of any sales funnel, which serve as a foundation to scale your business.
Yet, with various businesses vying for the attention of potential clients, standing out from the crowd is imperative. So, how can a web development company distinguish itself and unlock exponential growth? What critical approaches can help you leverage B2B sites effectively to generate leads?
What are B2B sites?
B2B sites, or business-to-business sites, are the online platforms that facilitate business interactions. They act as a marketplace where businesses can connect with each other, explore potential partnerships, and conduct transactions.
These websites offer various industries, services, and products, making them an ideal space for web development companies to showcase their experience and attract potential clients.
Role of B2B Sites in Lead Generation
A B2B site is crucial in helping businesses identify and nurture potential users. These agencies specialize in using a variety of marketing and sales tactics to generate leads and turn the users into paying customers on behalf of their clients.
Their role is to work closely with their clients and to understand their business objectives and target audience. B2B websites like Clutch, GoodFirms, and others play a vital role in generating leads for a business.
These websites allow service providers to create profiles that showcase their services and expertise. It increases the likelihood of attracting potential users looking for services.
There are a number of ways that B2B sites can help your business attract more leads. For example, these websites can:
Provide a platform for your business to showcase your services. These websites allow you to create detailed business profiles which highlight your services and expertise. By doing this, potential users get a better understanding of what the business offers, which is helpful in attracting them.
Helpful in reaching a wider audience base. B2B websites have a large audience of potential customers. It means you can use it to reach a wider audience than you cannot do on your own.
Helpful in finding qualified leads. When a business is registered on these B2B websites, users will understand more about it. This is because they get information about the potential company, industry, and needs. With this information, a customer can determine whether a particular business is a good fit or not.
What are the benefits of creating B2B listings?
Web development companies can take various benefits by creating B2B listings. Here are some of them:
1. Increased Visibility
The B2B listings provide a platform for web development companies to showcase their services among targeted audiences. It will lead to increased visibility. By creating a listing on a B2B platform, you can reach potential customers actively seeking web development services, thereby enhancing their chances of generating leads.
2. Targeted Audience
One of the benefits of creating B2B listings is to attract a specific audience base. It connects with the target audience: businesses and professionals looking for web solutions. This ensures that the company's services are visible to prospects more likely to convert into clients.
3. Credibility and Trust
A well-crafted B2B listing can help build credibility and trust. It lets a company showcase its experience, awards, and past successes. This way, a company can reach its potential client so that they can evaluate them. Leading to increased trust in their services.
4. Lead Generation
B2B sites have targeted audiences, especially those looking for services. This increases the chances for web development service providers to use these platforms as a powerful lead-generation tool. They can attract potential clients seeking web services by showcasing their portfolios and experiences.
5. Brand Awareness
Profile creation on B2B sites can significantly boost brand awareness for service providers. By showcasing their expertise, past projects, and unique value propositions, companies can establish themselves as industry leaders and increase brand recognition.
How can you create your B2B profile?
Creating an effective B2B profile requires careful planning and execution. Here are some essential steps to follow in the process of profile creation:
1. Research
List the most relevant and reputable B2B sites in the web development industry. Evaluate their audience, features, and pricing options to determine the best fit for your business.
2. Sign Up
You can create an account and sign-up on the selected B2B site. Provide detailed and accurate information about your company, including your services, expertise, and contact details.
3. Showcase Portfolio
Once you are done with the sign-up process, the further step is to upload examples of your company's capabilities and abilities to perform a task. A portfolio can strengthen your company profile, including case studies and testimonials.
4. Optimize Profile
Use relevant keywords based on the type of services your business offer in the profile description and tags to improve visibility. Also, you can include high-quality images and videos to enhance your profile engagement.
Some Famous B2B Marketplace Platforms
There are various B2B marketplace platforms to take advantage from; some of the famous ones are as follows:
1. Clutch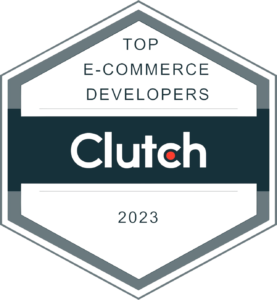 One of the leading B2B platforms that collect client reviews about web development companies. This is how it connects businesses with top-performing service providers. It features verified client reviews, ratings, and a detailed company profile. This makes it a reliable resource for web dev companies and potential clients.
2. GoodFirms
It is a B2b review and rating platform offering comprehensive company research. It features hand-picked lists of top tech service providers backed by verified client reviews from real customers. Based on verified client reviews, a user can find the right technology partner.
3. DesignRush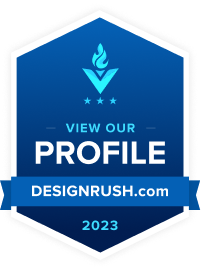 A B2B marketplace that gathers information on various companies excelling in web development. This helps web dev companies to connect with potential businesses. It features the company's portfolios, clients, services, reviews, and insights, that help a company to stand out and attract potential clients.
4. G2
One of the popular B2B review platforms that enable businesses to make informed decisions about software solutions. A web development company can leverage the customer reviews and ratings of G2 to build credibility and attract leads.
5. Trustpilot
A digital platform that allows users to review a business based on the services they receive. Based on a score of 1 to 5 on how customers rate a business showcases the authenticity and ability of a business to work on a project.
6. Sitejabber
An AI-enabled consumer and B2B review platform allowing businesses to showcase their reputation and gather customer feedback. With clear transparency for all, it builds connection-based trust and confidence. Positive reviews on this B2B marketplace are helpful in boosting a web development company's credibility and attracting potential customers.
7. SoftwareSuggest
It's a B2B platform that helps discover the top service providers. It lists a company's overview, services, awards, area of expertise, portfolio, focused services, overall ratings, and reviews so that a customer can find the right technology partner. A company can showcase its expertise and gain exposure among businesses/ users seeking web development services.
8. Serchen
It's a trusted B2B review platform that enables businesses to discover and compare different service providers. The platform enables a service provider to list a detailed company overview, a serchen index section for prospective companies, and a list of customer reviews. By doing that, web development companies can reach their potential clients, increase their search visibility, and attract leads.
9. TopDevelopers
A B2B research and review platform that connects businesses with potential web service providers. With its detailed listing and verified client reviews, this marketplace serves as a valuable resource for companies providing services in web development.
10. CrowdReviews
To reach the majority of potential customers CrowdReviews is a trusted B2B review platform. Detailed company info, FAQs, and reviews allow a searcher to collect and find a reliable company. Web development companies can build trust and generate leads by actively managing profiles on this platform.
Conclusion
B2B websites play an essential role in unlocking growth for companies serving in web development. With a strategic approach to lead generation, a business can leverage the power of B2B sites.
Although the process may require a significant investment of time and effort, the results are well worth it, enabling web development service providers to thrive in the digital domain.
Your company can position itself as a trusted and sought-after provider with the correct approach. It makes hiring web developers from your team easier for potential clients.