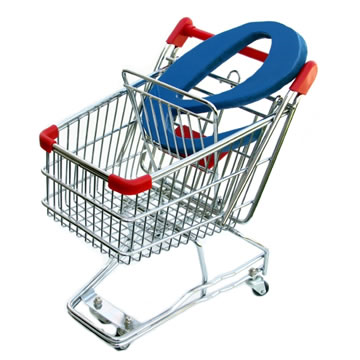 In the modern time, most of the people are starting to take off towards e-commerce platforms to set-up complete and successful online store. An e-commerce software platform helps to streamlined overall work process involved in implementation and customization of designs, themes, templates and skins e.g PSD to WordPress, Zen Cart, osCommerce, Magento, Shopify Website Development , X-Cart, vBulletin, Prestashop, Modx and other e-commerce platforms. The user-friendly web application E-commerce software platform is a proven way looking to run a successful and profitable online portal that provide great experience to the end users.
In the extremely competitive World Wide Web, there is a diverse variety of e-commerce platforms are available in the large family of e-commerce based web applications. Each e-commerce platform packed with diverse range of unique features and basic set of functions. You can install and run these easy-to-use e-commerce platforms even with least programming knowledge, minimal technical expertise and costs involved.
Here are some of the most powerful e-Commerce platforms that are best options when it comes to core functionality and extensibility. Today, we have come up with a handful of options for useful e-commerce platforms.
1. WordPress e-Commerce shopping cart plugin
2003 started WordPress is the largest self-hosted blogging tool in the world frequently used by web developer to design web portals etc. The WordPress e-Commerce shopping cart plugin is the easy-to-use shopping cart application act as a feature rich WordPress e-Commerce solution to run online portal.
Notable features:
? Easy to install
? Customizable shopping interface
? Search engine optimized shopping pages
? Fast product search
? Supports both remote and on-site checkout system
? Sidebar shopping cart
2. Oscommerce (http://www.oscommerce.com/)
An open source osCommerce is an online shop e-commerce solution easily available under the GNU General Public License. This is a complete e-commerce framework solution that allows you to set-up online stores quickly with minimum efforts.
Notable features:
? Compatible with every PHP 4 versions
? Object oriented backend
? Easy integration into an existing website
? Automatic web-browser based installation and upgrade procedure
? Supports unlimited products and categories
? Multilingual support
? Easily backup and restore the database
? Secure transactions with SSL
3. ZenCart (http://www.zen-cart.com/)
The user-friendly ZenCart is the most popular open source shopping cart software used by web developers for ecommerce website design. Unlike other shopping cart software programs, the powerful Zen Cart™ platform can be easily installed and set-up with bit knowledge of programming, computer skills and website building.
Notable features:
? Multiple display modes
? Multiple ad banner controller
? Easy installation
? Newsletter manager
? Multiple customer modes
? Unlimited extra pages
? Unlimited category depth
4. VirtueMart (http://virtuemart.net/)
The PHP written VirtueMart is an open source e-commerce solution used as an online-shop solution for content management system – Joomla.
Notable features:
? Powerful Web-Administration Interface (Javascript-powered)
? Multiple Languages
? Multiple Images and Files (like Spec Sheets and Flyers) per Product
? Order Status Management
? Product Types for Classification
5. Magento (http://www.magentocommerce.com/)
An open source Magento is the most popular e-commerce software application used to run and set-up complete online store successfully. The feature-rich ecommerce platform Magento offer you great level of flexibility and control of a web portal.
Notable features:
? Admin Dashboard for Report Overview
? Meta-information for products and categories
? A/B and Multivariate Testing
? Multiple Payment Options Supported
? Multi-Lingual support
? Complete control on multiple websites and stores from one Administration Panel
? Multiple Images Per Product
? Product Image Zoom-in Capability
6. DashCommerce (http://dashcommerce.org/)
DashCommerce is an open source e-commerce application used to build robust online store featured with great functionalities. In the marketplace, Dashcommerce is the one of the only open source .NET e-commerce platforms available.
Notable Features
? Order Notification System (email)
? SSL Based Checkout
? Single Page Checkout
? Extensive Site Settings
? Drop-In Configurable Payment Providers
? Configurable Content Management System (unlimited pages)
? Drop-In Themes / Skinning
? Currently Translated to 11 Different Languages
7. CubeCart (http://www.cubecart.com/)
An "out of the box" Cubecart is a complete ecommerce shopping cart software solution that supports PHP & MySQL. This fully featured ecommerce shopping cart solution used by thousands of people to setup and run a powerful online store quickly.
Notable Features
? Bulk Upload Product Inventory
? 100% Template Driven -Valid XHTML & CSS
? Professionally Security Audited
? Skin Selector
? Multi Currency Support
? Unlimited Products,Categories & Images per Product
? Product Image Gallery
? Admin Dashboard Notifications
8. X-Cart (http://www.x-cart.com/)
X-cart is a powerful PHP shopping cart software and ecommerce solution that allows to set-up robust online store. This ecommerce shopping cart software used by thousands of owners o set up and run a world class online store without PHP or other programming knowledge.
Notable Features
? Web-based installation wizard
? W3C XHTML 1.0 Transitional compliant code
? Easy-to-use web interface
? Out-of-the-box storefront system
? WYSIWYG text editor (webmaster mode)
? Unlimited number of products
? Real time order tracking
? Automatical currency conversion
9. Shopify (http://www.shopify.com/)
December 2009 launched Shopify Website Development, a robust web-based e-commerce platform used to build and run an online store featured with diverse range of features and functionalities.
Notable Features
? Complete control over HTML and CSS
? Inventory tracking
? Drag-and-drop ordering of product images
? Keyword tags
? New order notifications via email, RSS etc.
? Realtime notifications for orders using WebHooks
? Automatically generated XML Sitemap for search engine indexing
10. PrestaShop (http://www.prestashop.com/)
The PHP MySQL based PrestaShop is the world's leading open source e-commerce software available under the Open Software License that allow you to create modular and customizable online store.
Notable Features
? Unlimited categories, subcategories and products
? Newsletter opt-in
? Quantity discounts
? Customizable orders statuses
? Products statistics
? Google Checkout module
? Unlimited languages – Already 41 translations available
The Conclusion:
Getting the right ecommerce system worth particular attention to run complete e-commerce based web portal successfully online. Choose your e-commerce platform best suits to your requirements to set-up a robust online store that can stand out from the crowd. Please remember that selecting perfect e-commerce platform is not only specific to project's requirements but driven by the paradigm of core extensibility and functionality. By extensibility, we simply mean that core features of e-commerce system are extensible with newfangled plug-ins to meet future requirement.
you can visit https://www.csschopper.com/ to get more related article and blog stuffs.
Posted By: CSSChopper Team