WordPress has been present for more than a decade, and we have seen its extensive use in web development. Today, WordPress is recognized as a leading platform for building sites within business communities.
Every IT firm these days wishes to deploy WordPress for supporting digital methodologies. However, the difficult decision is to choose a professional WordPress development company for the project.
In this post, we have listed down the specific tips for finding the right WordPress development service for your project. Let's take a look: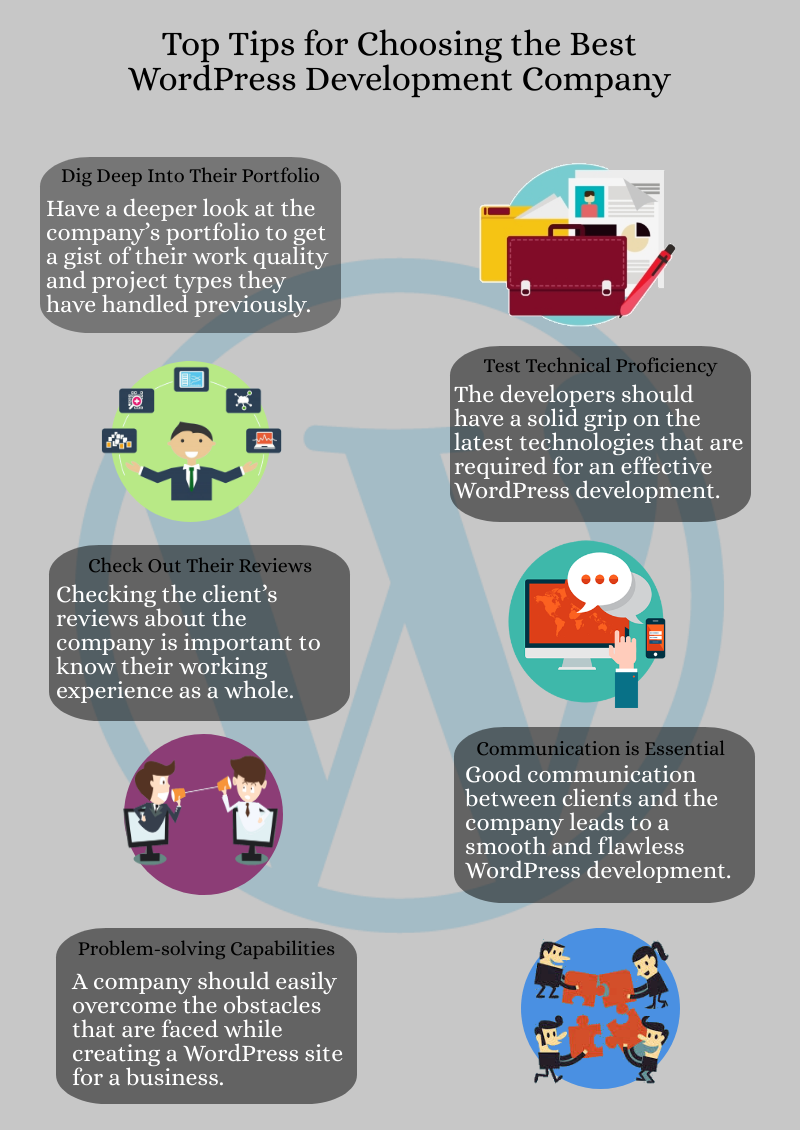 Tip no.1- Dig Deep Into Their Portfolio
It is necessary to check the portfolio of the agency first. Checking their work samples will provide you a good idea of their service quality. You will also get to know what type of projects they have tackled earlier. This can help you decide whether the company is a perfect fit for your project or not.
Tip no.2- Test Their Technical Proficiency
Before collaborating with a company, you should always test their technical skills. Note that a reputed company is equipped with a team of WordPress developers who stay updated with the latest development trends. You can put up questions related to HTML To WordPress Conversion, latest WordPress features, etc. If they answered it correctly, then it would be great to hire them.
Looking for a WordPress Developer?
Contact Us
 Tip no.3- Check Out Their Reviews
Do research about the company before finalizing it for your project. You should visit their client testimonial section to know their working experience with that company. You can even ask for the contact details of their clients, so you can directly ask them for their feedback. If you hear only positive words for their service, then you can surely choose that service.
 Tip no.4- Communication is Essential
For a successful collaboration, it is important to establish effective communication. How your technology partner expresses their ideas and how well you understand those are vital for building a successful project. If they respond slowly or communicate poorly, then this indicates that you are going to face issues while working with them.
Tip no.5- Problem-Solving Capabilities
The website building is a complex process and you are going to witness multiple problems throughout the process. You need to hire WordPress developer who is a great problem-solver and can find quick ways to overcome any obstacle. This quality of developers proves to be useful for the effective web development process. So, you should give them problematic situations related to the development and ask for a positive solution.
Final Thoughts
Choosing a suitable WordPress development firm is an intimidating job. When you are hiring it for the first time, it becomes even tougher. This is because you are not aware of the factors that need to be focused on while opting for the Web development company.  Before saying "yes" to any firm, apply these tips in your decision-making process to achieve good results.