Though overlooked sometimes, WordPress hosting is the key component for a successful website. However, an affordable and the fastest WordPress hosting helps receive better SEO results and in turn high sales.
There are numerous options available for you in terms of picking the best WordPress hosting provider. So, you ought to be precise for the specific requirements that you have in mind including several parameters.
It is not only about finding a robust server to run your website over it. The website hosting performance revolves around answering few crucial questions, such as-
1. Current site traffic
2. Allocated budget
3. Scalability of the hosting provider
4. Nature of friendliness
5. Level of support needed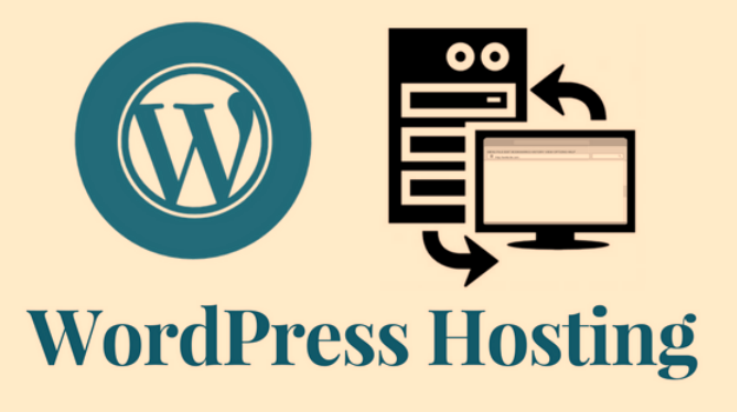 How to Choose the Best WordPress Hosting
Let's check the below essential aspects that you must integrate together as an important criteria in your web host-
1. Speed
Ensuring a good website speed is the real challenge in today's scenario. Technically, the speed and performance of a website highly depends on the RAM, processing power and storage systems of the host.
• The sites which host popular content and receive high traffic become more fragile to have an impact of these factors.
• Google actually favors sites with feather-light speed as these links avert users.
2. Security
Security is such a confidential aspect that no site owner can keep on second priority. The server security of this modern era is a specialized task. And, this task involves working with hardware and software components. Likewise, the backup systems must be efficient so that for any disaster, the site can be backed up online with minimal downtime. If you have recently converted your website from PSD or HTML To WordPress, then security must be a crucial factor for you.
• In minimal of all the efforts, hosting providers must contain all the servers behind multiple security layers of firewall and access-control systems.
• A functional off-site backup system is the minimum requirement for a hosting provider.
3. Features
These features are not those that are rendered by a web host. Instead, these are the functionalities that you need to run your WordPress site. A good habit is to prepare in advance for the things you want in your website.
• This is because there is no use in picking the hosting plan with the features that you might not necessarily need in the future.
• Few essential traits that one needs are fast servers, uptimes, bandwidth and enough disk space.
4. Uptime
The major web hosting providers have uptimes in excess of 99.5%. In general, this difference of 0.1% is a concern only when it creates a significant impact on your income. Else, it is not a big deal as most web hosting companies have excellent uptimes.
• About 99.5% or more uptime means one does not need to worry about the downtimes.
• Maximum uptime guarantees to input no time in updating software and hardware.
5. Customer Support
Operating a WordPress website is not like a cakewalk at all times. This makes it mandatory to offer an effective customer support for all the users. A component support system gives an assurance that a site owner must receive accurate yet timely help in case of any obstruction.
• This support can be via phone, live web chats, emails, support forums and even a support ticket system.
• A good option is one with the quickest turnaround time at a moment's notice.
Types of WordPress Hosting
○ Shared Hosting
It seems to be the least configurable and affordable WordPress hosting. As a result, the logic of the process is, a website with less traffic consumes the fewer resources. If you have around 8 to 10 websites, you can cover them under one server with shared processing power, disk space, and memory.
○ Virtual Private Server Hosting
In this virtual private server, one cannot own the complete resources of any one server. Instead, the server is partitioned into as per the required needs and you will receive the specific amount of memory, disk space and processing power. You do not get the root access. However, you can modify the performance related components of the server to meet the requisites.
The VPS elements are quite scalable and flexible and you will pay only for the resources that your site utilizes.
○ Dedicated Hosting
Unlike shared hosting, only a single users can use dedicated hosting server. Consequently, this user can access all the hardware and software resources of the server with fewer restrictions. He also has flexibility to configure server environment, schedule tasks and install libraries.
Dedicated hosting has more cost when compared with the shared hosting. But, the development and deployment environments can be customized at par as per the user's needs.
○ Managed WordPress Hosting
With Managed Hosting, you will get a single place for your WordPress install. Therefore, you have reserved space only for you and you are living in your own gated community. Here, you get all the updates, security, support and optimized speed. Thus, this speed is certainly far better and reliable in comparison to the shared hosts.
Now, as you have learnt the different hosting types. So, it's the alarming time to pick the reliable hosting provider that can meet your needs.
Let's read a sorted list of the best WordPress hosting providers:
1. SiteGround
SiteGround is one of the leading officially recommended WordPress hosting providers by WordPress.org with an awesome customer support, tough security and blazing speed. Adding to this, it comes packed with all the essential WordPress features that make your task easier while saving a lot of crucial time.
This owns more advanced features for the developers such as CDN, staging servers, pre-installed Git, WP-CLI enabled, and dynamic caching based on Nginx.
It offers 24/7 customer support with dedicated support to its customers via 3 mediums, including Support tickets, Phone and Live Chat.
◘ Plan- Startup
◘ Price-$3.95/ month
◘ Features-1 Website/ 10GB web Space
2. GoDaddy
If your need is an affordable yet but fast WordPress hosting, GoDaddy is a perfect go with direct phone support. In addition, it owns all the tools and resources that one requires to run a successful WordPress site. And, the best part is, lowest prices up to $3.99 per month!
GoDaddy has incredibly fast servers to run WordPress sites reliably. Noticeably, they have so many tools which other hosts are lacking or charging a heavy cost. An added advantage is, the the migration tool of GoDaddy helps you move your WordPress website from your current hosting provider to GoDaddy in few simple steps.
A staging server of GoDaddy includes a copy of your website on a separate server with which you can test and amend your WordPress site in a safe environment. So, this is a unique feature that we do not find easily in any other hosting provider.
◘ Plan- Basic
◘ Features- 1 Website/ 10 GB space
◘ Price- $3.99/month
Top Rated WordPress Web Hosting Providers
3. WP Engine
WP Engine is a good choice when you are running a business website and want to have a better engagement with the audiences. In addition, it is an open-managed WordPress hosting provider with which even newbies can handle the WP websites with ease.
WP Engine uses the EverCache, a proprietary WordPress architecture, to ensure website scalability will never be an issue.
In terms of security as well, it is a reliable name due to several features such as firewalls and malware scanning, CDN support, unlimited data transfer and plenty of development tools.
◘ Plan- Personal
◘ Features- 1 Website/ 10 GB space
◘ Price- $29/month
4. Bluehost
It is one of the oldest web hostings which is working since its inception in 1996. With Bluehost, you do not need to worry about your website becoming slow in heavy traffic. On the other hand, their 24/7 support always remains active to help you via phone, email or live chat. Hence, they are the perfect for the small businesses.
Few of its exciting features are great support, good uptime, customizable c-panel and a specialized WordPress hosting.
◘ Plan- Personal
◘ Features- 1 Website/ 10 GB space
◘ Price- $29/month
Things to Conclude
As the web arena is highly dynamic, there is no perfect technology to opt. The reason is, you never know when things become upgraded or diminished in this roller-coaster ride to be the best. In terms of WordPress hosting, there is no rocket science that can prevent you from odds. So, being attentive is the only precaution. As a suggestion, we can say that shared hosting is somehow less trustworthy than managed WordPress hosting in terms of security, customization and adaptability.If you have any problem or want professional from CSSChopper, you can contact our technical experts to help you choose the right hosting service for WordPress website.