CSSChopper is establishing a new product category in the web development industry, called "Custom Website Development" and it comprises PHP Frameworks, Open Source, Facebook Apps and Ruby on Rails.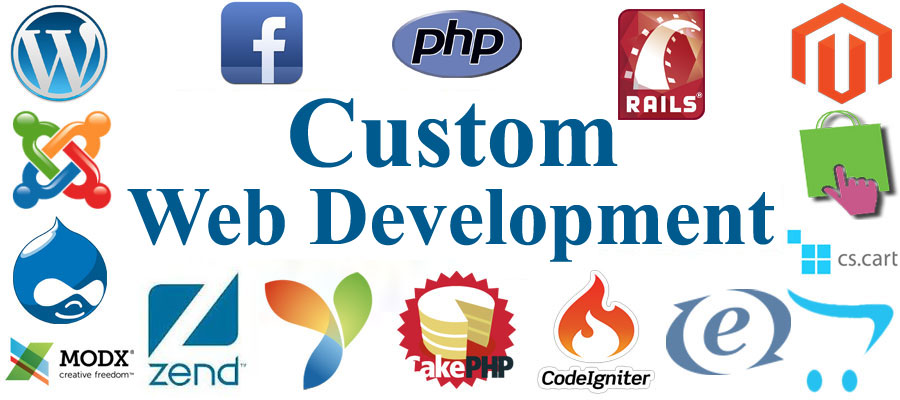 Due to the growth of custom development services and clients' requirements, CSSChopper has launched a new product category to educate why any size of organization needs to adopt these technologies for better business success.
CSSChopper is a global leading website development company that serves their quality-rich services across the world and we proud to announce the launch of new brand product category that comprises various services to establish the creation of new industry niche – Custom Web Development.
Core PHP
The most demanding server-side scripting language PHP has become the first choice of each kind of businesses because of its ease to use, flexibility, robustness, scalability, most web server & operating system support. Due to a ton of amazing features, we have come up to cater the best PHP web development services that completely meet your business project requirements.
PHP Frameworks
To serve Zend, CakePHP, YII, CodeIgniter and Expression Engine frameworks based custom site development services, we are engaged with elegant professional developers, who are specialist in PHP5 and having 5+ years of experience in the same field. We are committed for the client's satisfaction as well as transparent project success.
Open Source Platform
At present, e-commerce based websites are very popular in the market for using various open source platforms. Thus, we have started to offer lineament services in order to mark our footprints in such platforms as well, namely WordPress, Joomla, Magento, Modx, Drupal, PrestaShop, OpenCart and CS-Cart.
Ruby on Rails (ROR)
To develop a cloud-ready application, ROR is the most efficient platform. The agile workforce of CSSChopper enthusiastically taking care and implement all features to fulfill your business needs for higher productivity. CSSChopper also provides ROR web 2.0 development services.
Facebook Apps
Extend the visibility of your business through the power of Facebook apps and target the niche audience. With the help of our experienced web developers, we leverage secure, customize and advanced Facebook applications. Feel free about quality, CSSChopper is one of the best Indian companies, which is committed for unbiased, reliable, independent user based views to your business.
Conclusion
Every organization strives hard to achieve highly-engaged prospective audience, who feel appreciated and valued after taking their products or services. With the help of our custom development, you can increase the chances of business visibility and significantly build a long-term loyalty between your business and customers. So, without having second thought, contact now to CSSChopper and grab all the opportunities to become a most recognized brand name.