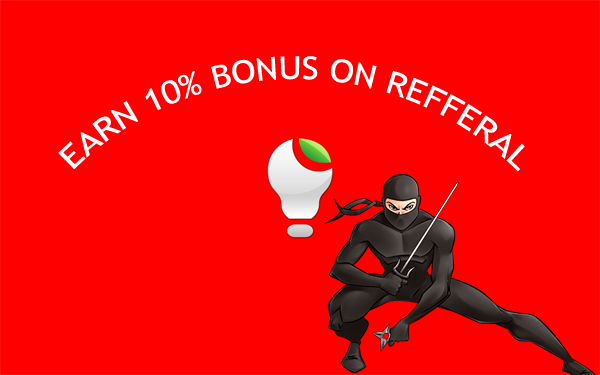 Check out the magnificent offer and leap with joy as CSSChopper offers a fantastic deal to catch 10% bonus on referral and enjoy big savings. Don't miss this fortuitous chance and make hurry to catch it, because this special offer will remain available till March with 10% bonus, after this month, bonus will reduce to half, means 5%. This stunning opportunity will undoubtedly entice you to provide a referral to get bonus credited in your wallet.
Receive Email From Referral or Client:
To earn bonus either client needs to send this mail from his end or it might be from the referral itself.
Business Developer Sends Acknowledgment:
As soon as the BD receives an email, he will send an acknowledgment email expressing gratitude to the referrer.
Process of project finalization:
BD will email the referrer with the details of agreed amount with referral once the project is finalized with estimated time of arrival (ETA) and quotation. Besides this, the referrer will also get a mail with the information of his bonus amount that will be credited to the wallet after adhering to the terms and conditions.
Bonus amount is credited in 2-3 working days:
Referrer will receive a notification regarding the amount that is being credited to the wallet in 2-3 working days. This notification will be sent once the project is marked as COMPLETED and we got 100% payment of the project.
Terms & Conditions For Wallet Bonus:
The referral bonus will be credited only after the successful completion of the project and we receive 100% payment. The bonus amount will be credited within 2-3 working days after the final payment of the project.
Referral bonus is only applicable on the First Project.
The amount credited to the wallet cannot be used as cash or asset. It can only be used for all his project orders (type of order can be Online Order, Custom Projects, Scope Order & Part Payments).
No bonus will be credited if the project is canceled. We will not be liable, in case referral cancel the project in between.
Thus, earn lucrative wallet amount just with a reference. Make hurry to get advantage from this opportunity as such chances do not appear every day.