As a trusted web development company, CSSChopper is thrilled to announce an important deal for its clients. 
Do not skip! You have the opportunity not just to enhance your web development experience with us but also to earn rewards by joining our software development referral program. We believe in rewarding and celebrating the loyalty and success of our customers. This strategic partnership propels you towards unparalleled rewards.
Together, we embark on a journey that transcends conventional boundaries by unlocking new dimensions of collaboration and project success.
The Genesis Of Deal
At the center of any web development process, we put our clients at the forefront. For us, client satisfaction is a priority, which helped us succeed in this domain for over a decade. We have consistently prioritized the needs of our clients, from transparent communication to top-tier web development solutions. 
We understand the value of strong partnerships and rewarding loyalty. The idea behind this unforeseen deal arose from our commitment to creating mutually beneficial business relationships with our clients.
Understanding The Referral Program
Before starting this refer and earn program, it is essential to familiarize yourself with how it works and what the bonus structure is in place. Understanding these key aspects is of vital importance to maximizing your benefits. Now, let's delve into the details of this exciting program.
How Does It Work?
The mechanics of the referral program are simple yet powerful. As an existing client of the company, you can refer our services to your professional or personal network. Whenever your referral becomes our client, it helps us expand our user base, and in return, you earn good commissions on every successful referral.  
Bonus Structure
The bonus structure is designed to reward you generously, no matter if you want to refer to web development or eCommerce development services. On every successful referral, you will receive a good commission. It's not just about enhancing your web development; it's about building a network that propels you towards financial gains.
Referral Process
You have to follow a process to turn your referrals into rewards. The process is simple, and we will get information about the referrer and the referred persons. It goes like this:
Fill out the referral program form, including your details and the one you will refer to our services.
Our team will fetch the details and contact the referred person.
When we finalize the deal, we will email the referrer (that means you) the details of the agreed-upon amount details. Also, you will get an email with the information about the bonus amount.
After completing this process, we will credit your amount within 2-3 working days. We will send the notification once we mark the project as COMPLETED and receive 100% payment.
Benefits Beyond Bonuses 
This refer and earn money program is not just to provide hefty bonuses, but it also offers certain benefits beyond them. These are: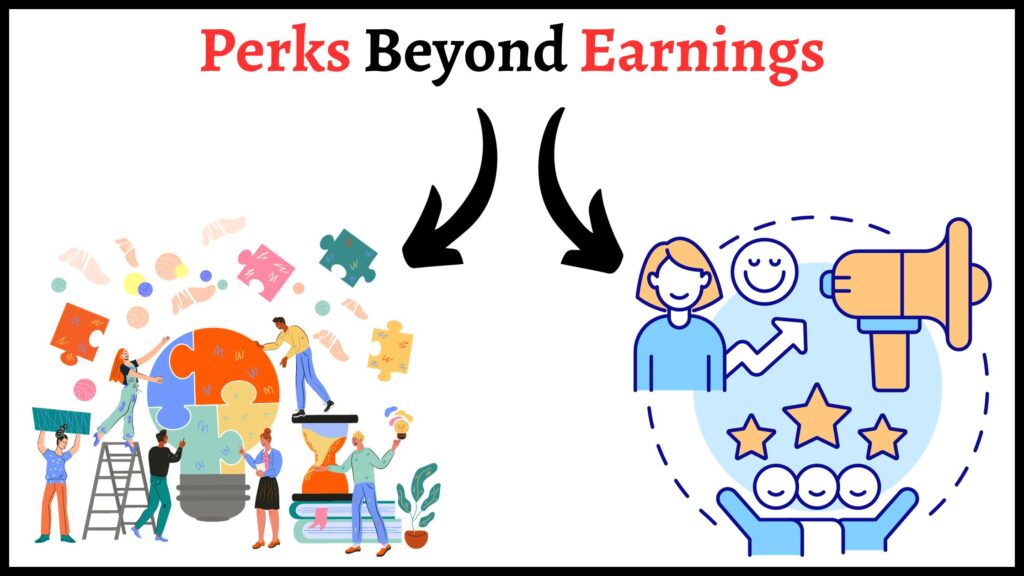 Collaborative Success
This referral program is not just about monetary rewards. It's about fostering a community of success where every satisfied client becomes a testament to the excellence we deliver. Your success is ours, and together, we can achieve new heights.
Strengthening Partnership
When you participate in our refer and earn program and follow the process, you are not just referring clients and earning rewards but also strengthening partnerships. This recommendation made by you becomes a vote of confidence for us to create a network of professionals who trust and rely on our services.
How To Get Started?
Accessing The Referral Program
Accessing our referral program is easy. Just head on towards our software development referral program and follow the required steps. Fill out the form with your and the referred person's details. We will contact you as soon as we have all the information.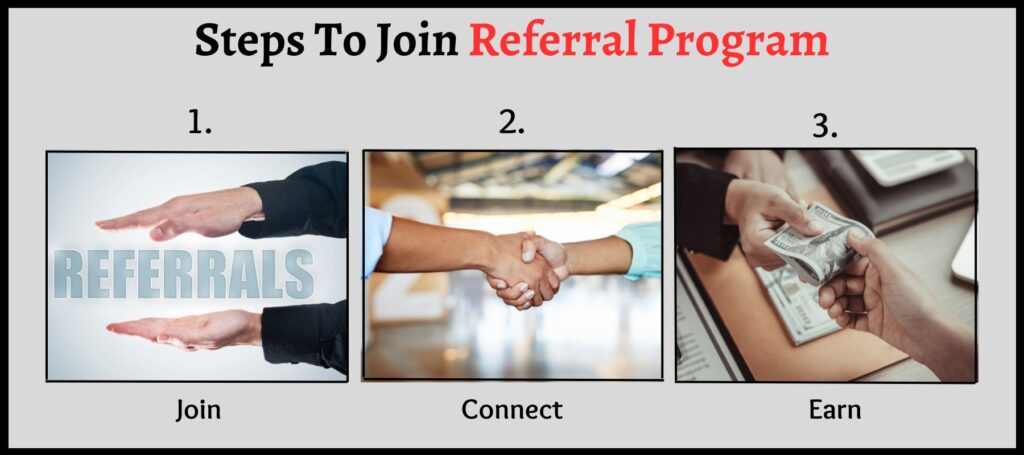 Spreading the Word
Share your positive experiences with us within your network. Use your referral link to ensure your connections are linked to you. The more referrals that convert, the more bonuses you earn.
Terms And Conditions Of The Software Development Referral Program
You must acknowledge the terms and conditions before participating in the refer and earn program:
The referrer must have a prior business relationship with us to be eligible for this program.
The person the referee refers to must not be an existing customer of our services.
The referral will submit the form through our designated referral program page.
We reserve the right to reject any referrals not meet the eligibility criteria.
We will provide rewards to the users as bonuses once we receive 100% payment. The bonus reward will be credited within 2-3 working days after the final payment of the project.
Referrers should have to comply with all applicable laws and regulations when participating in the Referral Program.
Fraudulent or dishonest behavior may result in disqualification from the referral program and may lead to legal action.
We have the right to suspend/close the referral program at any time, with or without notice.
By participating in this program, the referrer acknowledges and agrees to these terms and conditions.
Conclusion
You can earn lucrative bonuses just by referring our services to your personal or professional network with our referral program.  Whether your colleague or business partner wants to hire dedicated developers or any other services, we have got you covered. Our referral program is designed to reward you for your referrals. It helps you make some extra by helping your network find the best possible web development services.
Make a hurry because you will not get this opportunity again. So, what are you waiting for? Join our refer and earn program today and let the bonuses roll in.