The most amazing part of WordPress is its extent of customization that it offers. For this personalization, the major role has been played by the themes and then the plugins. Technically, they both are the pillars that make WordPress development worth appreciating. Here, both premium and free WordPress themes are in action with their unique set of roles.
Both these themes are in trend and the decision to pick the best among the two depends on a simple yet intelligent logic. If there is a provision of rendering the sound features without spending a bit, what is the benefit to burn your pocket for a premium option.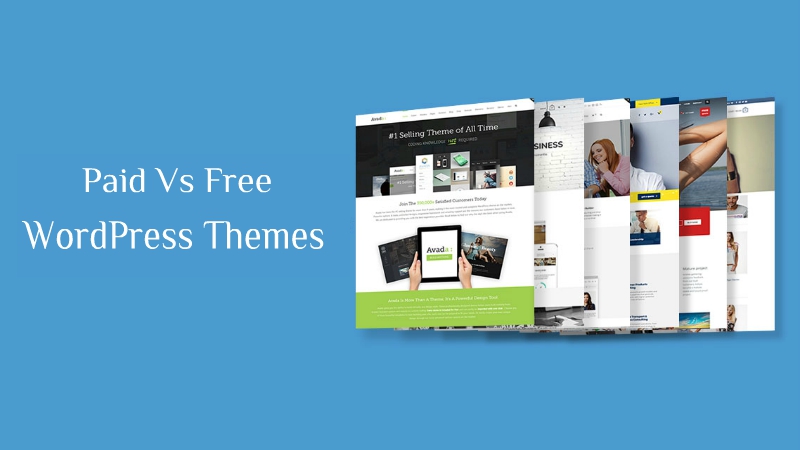 This is a basic logic that might not certainly fit in every place but a big point of discussion.
Let's go for it.
What is Free WordPress Theme!
One can download free WordPress themes simply and use accordingly in a project. It is a fair solution in case you have initiated a startup and putting tons of money is not at all a good deal. It is practically not good to invest unnecessarily in a website for those areas that can be managed in fewer money input. The moral is that money can be used logically at some fruitful event.
The obvious advantage of picking a theme from WordPress theme directory is that you will get officially approved themes followed by strict review. Only after the formal approval, a theme is available on the official theme directory to the public.
Pros of Free WordPress Theme
1. As one does not need to pay, free WordPress themes are ideal for the new businesses that do not afford much expenses and have hunger for changes.
2. The free themes have minimalist design without having a large wall of widgets and features. The best part is, if you do not have plenty of plugins, it will result in a speedy website.
3. These free themes are simple to use and are compatible with the most WordPress plugins. Moreover, they undergo through different levels of testing so that even beginners can use them with ease.
Cons of Free WordPress Theme
=> Lack of updates
One of the biggest issues with the major WordPress websites is that we need to update them quite often. A good pick here is a free theme with a regular update schedule corresponding to the changes to core updates.
=> Security issues
The free themes are not much tested and there are more chances that your site will lead to more vulnerabilities. So, it is important to be diligent when picking a theme and download it from a reputed place like WordPress theme repository.
=> Less features
There might be an exception that free themes are full of the features. But, in general, free themes are less in the kind of the features that they possess. In this case, the need arises to use a plugin to bridge the gap for what your site is lacking.
=> Limit in customization
In the backend, the free themes lack the customization options if compared with the premium options. With this, you might leg behind some functionalities and your brand might not spread completely.
=> Fewer support
Support is something that either makes or breaks your worth. While working with the free themes, you are at your own risk. This is the reason that a good crowd of the developers is migrating towards purchasing premium set of themes.
Comparison Between Free and Paid WordPress Themes
The premium themes carry advanced features to give you everything from sliders, eCommerce traits, custom widgets, styling and many more within your comfort. These themes have fixed price and come packed with a support and regular updates for a particular time.
It is always a dilemma for a merchant if it is worth to invest bucks in a theme. A paid theme with so many functionalities obviously has more weight that slows down a website. The result is, dull user experience in worst cases due to overload. In terms of updates, premium themes are undoubtedly the winner. It is simply like you will get what you pay out.
The chief concern while looking for either a free theme or premium one is your actual requirement. If you have just started in the web, free WordPress themes are good to make experiments, especially in the blogging.
In precise language, if you want just a basic functionality with a neat design and a decent support when needed, a free WordPress theme is the most reliable option.
Places To Get The Best Free WordPress Themes From
The developers of today have tremendous options for the free WordPress themes. These are the templates that can act as a pillar for giving a modern look to your website.
Let's check the belows stock to find the free WordPress themes-
1. WordPress.org Theme Directory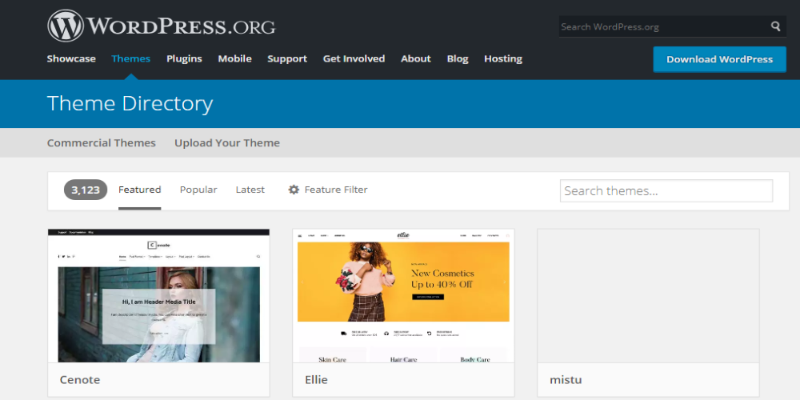 It is the most popular place to get the free WordPress themes. You can get its direct access from the WordPress dashboard. The WordPress.org community has a review team to check and approve all the submissions and finalized those that meet the specified security criteria.
There are several varieties to choose from, out of featured, popular and (the) latest. Moreover, the feature filter button allows picking the kind of layout you want to use in a theme.
2. ColorLib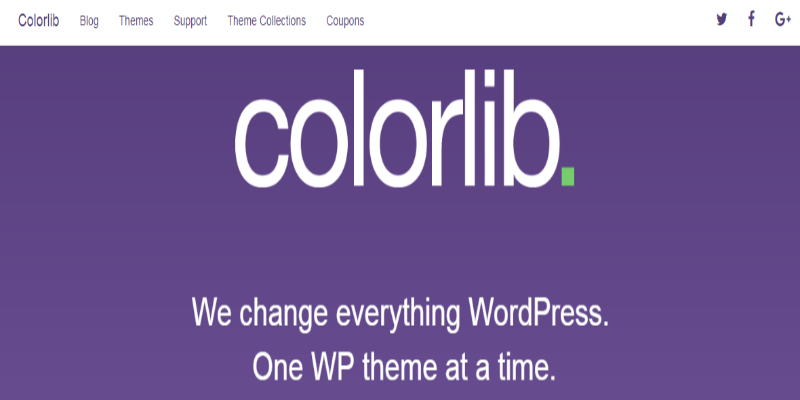 ColorLib holds a team of Latvia-based experienced WordPress developers who have great experience in developing free WordPress themes with perfection.
These are free to download and have commercial usage. These WordPress themes are highly customizable with a premium look and feel.
3. FabThemes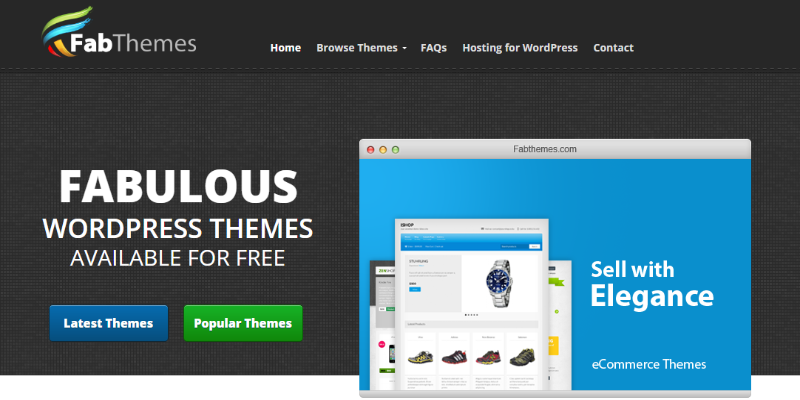 Unlike other sites that only curates good-looking free WordPress themes, FabThemes only include those themes that are technically perfect and can produce classy results. With no junk code, FabThemes do not encrypt their theme footer files. One must keep these themes clean and transparent so that anyone can use the them with an assurance of safety.
Here we list the themes in the order of their popularity or date added. And, developers gather the wedding and photography-related themes separately that so that users can search them by subject or color. Each theme owns a rating as per the user reviews and users can leave the comments on the page.
4. ThemeGrade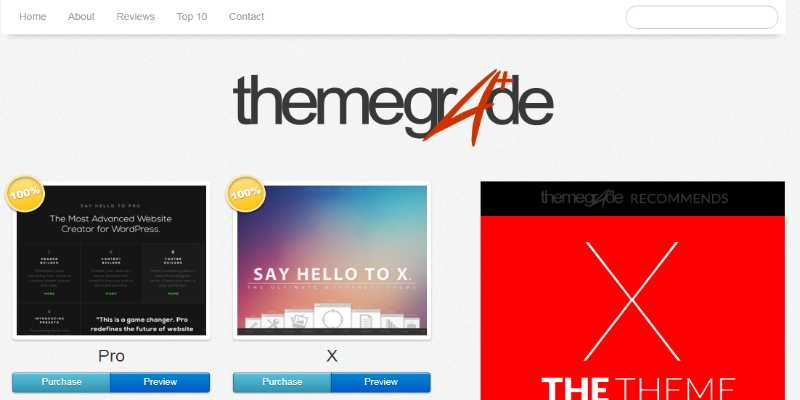 The speciality of ThemeGrade lies in the fact that it grades WordPress Themes; so no one else needs to make any effort. It offers a comprehensive review of WordPress themes in terms of maintaining the visual design and SEO value.
The large bunch of around 1,628 free themes and 925 paid themes on the site has been categorized into Gold, Silver or Bronze by the review team. For better search, you can either use the search bar or the Friendly Theme Search to drill down the list by layout, subject category and ranking.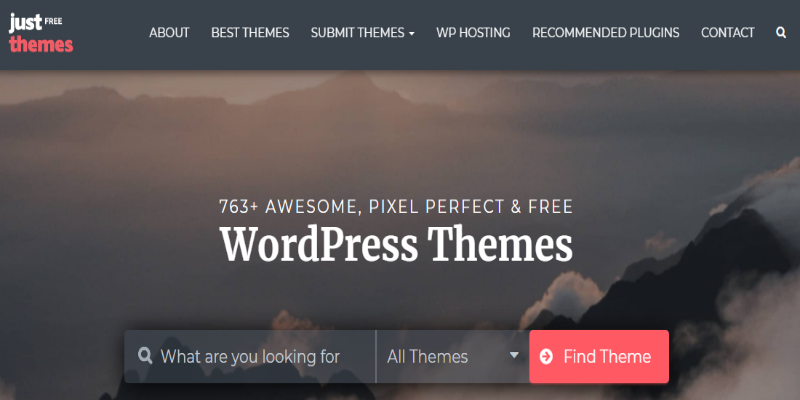 JustFreeThemes has 623 free WordPress themes in stock to pick the suitable one from. All of them have good rating for the best design, support, customization, speed and code quality. The list includes only the well-coded and lightweight themes with good visibility on the web.
One can click on the Best Themes menu option to check the 10 most popular free WordPress themes. There is another option to search for the themes in the search box exists in the top right. Thereafter, you can opt for sign up for a free email service that gives notification once in a week to list the best free themes of the last week'.
Get Set Go
If you  select a good WordPress theme, then rest will become a cakewalk for sure. After a little research, you will feel assured about the theme you picked. Then, it is the time to fill the feature gaps by recognizing the theme you used and the actual website you have in hand.  Moreover, a WordPress theme development company is a savior in this situation to give you the desired results.
There is obviously a difference in real results as compared with what we have dreamt of. You can fill these gaps with the use of plugins. But, make sure you do not overdo as it can bog down your website and might invite several security vulnerabilities.