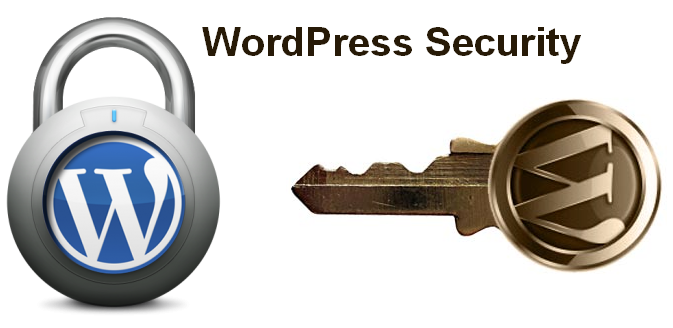 WordPress is the popular platform among the all open sources of content management this is the reason that it has been named as Blogger's paradise. With so many feature full advantages wordPress is lacking at its security point of view. It is not a secure medium as its fails to prove safe against hacking and spam. Anybody with ill intention can misuse your work by obtaining source codes easily. To protect your blogs from being misused one can imply some basic tips in usual practices to make your WordPress blog safe and secure.
Below we are mentions some the most essential tricks to protect WordPress Blog with simple steps.
Update, Update and Update
The maximum number of WordPress blogs has been attacked due to inability of updating the blog on regular basis. In order to protect your blog from getting hacked it is important to employ the latest versions of WordPress. A later version can be easily hacked due to its older versions can be easily hacked due to their pitfalls. So, updating your account is the most suitable way to prove ultimate security.
Create Back Up of Your Blog
Creating a back up of your data is very essential for security of your blog. It is very important to secure your data of your account through MySQL data in a secure file location. You can take hourly, daily, weekly, and monthly back-ups through backup software as well as take back-up manually. One can even try with some WordPress backup plug-ins too.
Form Strong Passwords
Keeping a strong password can be very beneficial for preventing your web blog from hacking. These days we have endless tools to check the password strength, better check the density of your password and create a one that really hard to hit.
Save Your WP-Admin Folder
One of the most important security causes of your WordPress web blog is the safety of folder that contains all of the files. You need to make it sure that the folder has been locked with perfect measures to observe full security. This can be done by keeping the IP address under veil.
Check Plug-ins and other Downloads for Virus Scan
Whenever you download something on your WordPress blog always check its authenticity. One can scan the Plug-ins other files before download to observe security for your WordPress blog.
Do not use Default Account
Using the Default admin user account name is the biggest mistake that one can do. Using a default name hinders the safety and can put the security into question. Default accounts are easy to hack any spam can locate the stuff of your account easily.
Do not share WordPress Version Number
Generally people commit mistake of showing their WordPress version to other on the blog. Any person can attack your blog by knowing the about the number of version you are using for your blog. So, better remove the version number from the source code of your blog for ensuring security.
Limit the access of Serach engines
Do not share the entire content index of your blog with the search engines. By limiting the access of search engines you can actually limit the vulnerability of your blog to get hacked from the attackers.
Posted By: CSSChopper Team