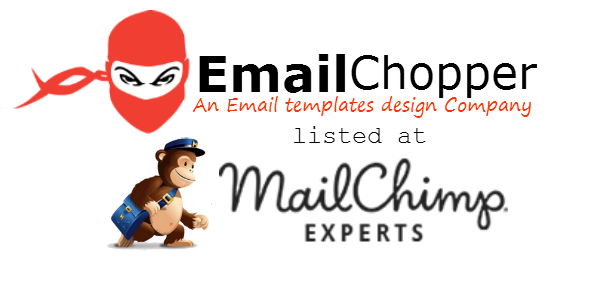 EmailChopper has been listed as an expert HTML Email template design and conversion provider company by MailChimp.
EmailChopper, a sister company of CSSChopper, has been listed as a renowned provider of HTML Email template design and conversion service by MailChimp Experts. Getting listed by MailChimp is among one of the best achievements for EmailChopper.
What EmailChopper does?
EmailChopper specializes in developing HTML Email templates by taking all the quality and coding standards into consideration. The developers use well documented manual & table-based coding to develop HTML Email templates. They ensure 100% pixel-perfect, well tested, cross-browser compatible, and mobile-optimized HTML Email templates design.
MailChimp is the world's no. 1 company for providing email marketing services. The company was established in the year 2001 and has an excellent success record in the market. At present, more than 7 million users use its service. All of them send more than 10 billion emails per month.