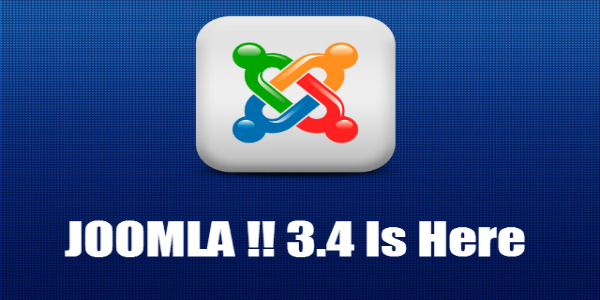 In the 3.x series of Joomla, a new name called 3.4 has also been added on 24 February 2015 with its official release! We at CSSChopper are pleased with this major 3.4 Joomla CMS release, say thanks to more than 130 different volunteer contributors, who worked hard to fix 700+ bugs with the newest version. Being an acknowledged outsourcing web development company, we are ready to offer conversion, theme development and customization services based on Joomla 3.4.
What Is New In Joomla 3.4 CMS!
The introduction of this CMS brings various comprehensive features and improved composer integration, front-end module editing, Google new reCaptcha, security enhancements to detect malicious things effectively and weblinks' decoupling.
Have A Glimpse Over Some Major Issues That Have Been Fixed With Joomla 3.4
Unordered categories of PostgreSQL
Front-end module editing
SetTemplate
Icons despite of pictures
Favicons finding
CodeStyle for /components/com_users/views/profile/tmpl/edit.php
System Testing for latest 3.4
GPL v2 or extended
Clean up checks in Module renderer
JInstaller Fixes
Counting of DB Query, which is shown in non-admin page
Delete CHANGELOG
Correct TYPO
Front-end edit module language
Version History Limit Option
Any many more
Joomla 3.4 is a 5th standard-term support release of 3.x series and upgrading from 3.3 to 3.4 requires just a single click, not the migration.
Note: You will not find any upgrade path from Candidate or Beta, so do not upgrade your site to Candidate or Beta version as both versions are intended solely for testing.
Give your production site an edge with the aesthetic use of this framework and its fruitful features and CSSChopper is a well-though-of web development company, which is renowned for its 100% satisfaction track. The company is backed by adept developers, who are abreast with this latest release and ready to offer qualitative PSD to Joomla 3.4 conversion service with full satisfaction guarantee.
Posted By: CSSChopper Team- Get Best PSD to Joomla Conversion Service from CSSChopper.