Are you in quest of a scalable eCommerce solution that perfectly complements your store's needs? Then improve your store's sales & growth rate by establishing a powerful online presence with Magento's e-commerce development service. At CSSChopper we are there to help you in expanding your business horizons through our PSD to responsive Magento theme conversion services at a really affordable budget. A responsive Magento website fits multiple browsing platforms and devices for offering a convenient accessing experience. We at CSSChopper are a professional responsive web development company that produces run-of-the-mill quality magneto customization services.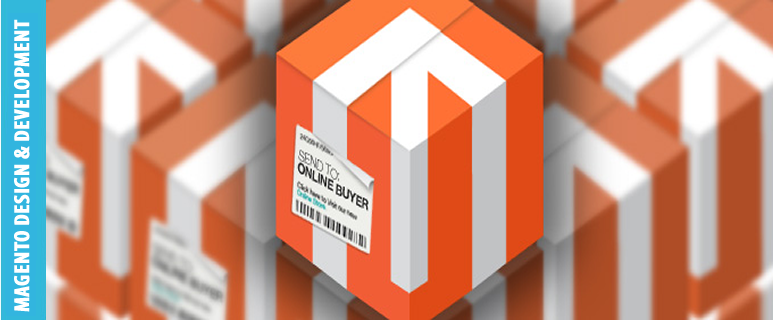 If you wish to convert your beautiful design layout strengthened with the power of responsive Magento theme conversion, then leave your worries aside with CSSChopper. We are ready to convert PSD to a responsive Magento theme by accepting any design file format in PNG, JPEG, GIF, TIF, PDF, AI, JPG, etc. for providing sheer convenience to our clients. Our professional coders meticulously hand-code your design to render a pixel-perfect Magento theme that looks as perfect as your provided design. Even if you don't have the design ready with you, don't worry we can produce highly compelling designs meeting your specific project needs. We provide complete Magento customization services to provide immense convenience to our clients.
During PSD to responsive Magento theme conversion we strictly ensure:
W3C valid HTML/XHTML markups
Supporting latest languages like HTML5 & CSS3
Lightweight and table less CSS coding for optimized loading speed
Multi-browser compatibility to run smoothly on all latest browsers
Neat & well-structured CSS that can be easily read & modified for future use
Semantic coding for search engine friendly ranking
Technology is upgrading and so we are! Our responsive web design team is abreast with every aspect of RWD technology, HTML5 & CSS3 to produce highly flexible grids & layouts, CSS Media Queries, and automatically resizable images for your Magento shopping store.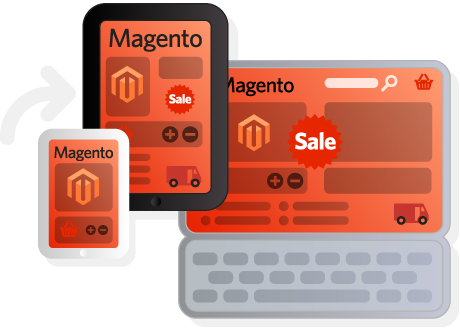 What makes our responsive web design service out-of-the-box?
Performance matters the most to us, this is why our RWD professionals develop website that can smoothly handle load and work efficiently.
We design website for human, i.e. by making it highly intuitive and friendly in use and offers absolute convenience by adapting it with user behavior.
Cross browser compatibility support that lets your site visitors enjoy seamless browsing accessing using their comfortable browser.
Cost effective solutions as we create your store highly scalable that requires low maintenance cost without compromising the productivity.
Multiple platform compatibility gives freedom to your end-users to enjoy hassle-free website browsing from any device because of the grid based fluid percentage.
Give a quick glimpse over our featured portfolio of Responsive web design projects to get conversant with our work style and professional benchmarks.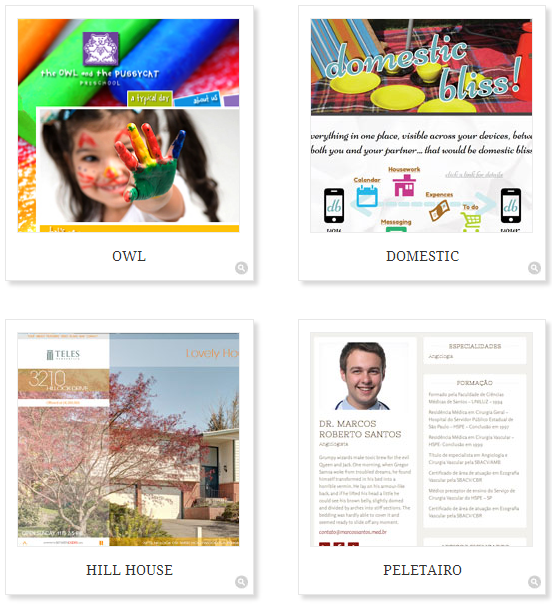 Why choose only CSSChopper?
To reach the ultimate apex of satisfaction that comes with 100% assurance
Serving free technical support for complete 30 days
Speedy deliveries to meet your urgency on time
Risk-free dealing as we signing a non-disclosure agreement
Robust communication support over diverse channels such as phone, chats, video conferencing, emails, and My Chopps (Client Area)