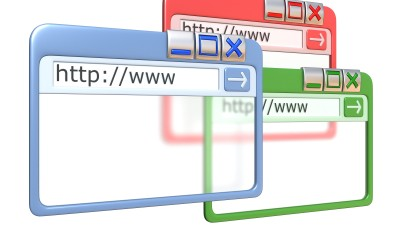 A good website should be mandatory accessible with all the browsers including Internet Explorer. But why? Well that a million dollar question. We all know this fact very well that Internet Explorer has a share in market of only 43 percent of total browsers as per World Wide Web Consortium (W3C) and rest of the 57 percent get shared by other popular browsers such as Firefox, Safari, Opera, Chrome etc. Thats why every site should be highly compatible with all the browsers.
Now, just once give a thought to a a situation where you supporting successfully to Internet Explorer 7 (IE7) but on the other side of coin it is not at all compatible with  major browsers like Firefox2 or on IE6? In fact, managing in-house browsers, mobile browsers and dedicating resources in order to test a web portal against browsers is not an easy task and on top of it quite costly too. Don't worry. With the help of following discussed cross-browser compatibility testing tools, web developer can test website for multi-browser compatibility without any hassle:
1. BrowserCam (http://www.browsercam.com)
Browsercam is a wonderful paid service which supports various browsers as well as operating systems. By using this application, you can easily check your web portal by using numerous devices including mobile, PDA and lots more. On top of that, you get remote access service through which you can login to a machine as per desired configuration in order to test website compatibility in real time. You can subscribe it as per daily, monthly or yearly basis depending upon your requirement. Interestingly, you get one day free trial. The Browsercam service packages mainly start with $39.95/month.
2. Browsershots (http://browsershots.org/)
Browsershots is another highly popular service among designers and web developers supports 100 plus browsers and operating system in combinations. It is quite popular amongst designers and developers. This service is available as free as well as paid. In case, you opted for paid service then you have to pay $29.95/month.
3. NetMechanic Browser Photo   (http://www.netmechanic.com/products/browser-index.shtml)
Browser photo is another paid service in the row which supports Internet Explorer, Opera, Firefox and Safari on Windows, Mac and Linux. Under this service, you have the golden opportunity to select various screen resolutions as well. In order to enjoy its benefits you need to pay $15 (for one-time use) and $150 (per domain/year for unlimited usage).
4. Litmus Apps (http://www.litmusapp.com/)
Litmus Apps – a paid service for cross browser compatibility testing supports almost  every major browsers on windows and mac. In addition to that, Litmus Apps deliver you  w3c validation report. Besides that, you get testing of HTML emails in every major email clients. Apart from all, this service is also available as free supporting Internet Explorer 7 and Firefox with maximum limitation of 50 tests per month. On the other hand, if you want to use it without any limitations then there are three available packages to choose from –
Paid packages at $24 (day pass with full access)
Individual subscription at $49/month
Team subscription at $199/month.
5.IE NetRenderer (http://www.ipinfo.info/netrenderer/)
IE NetRenderer is one-of-its-kind free cross browser compatibility testing service supports Internet Explorer 8, 7, 6 and 5.5.
6.BrowserCamp (http://www.browsrcamp.com/)
BrowserCamp is a well known paid service supports 12 different MAC OSX browsers including safari, Firefox, Camino, SeaMonkey, Flock, opera and lots more. It is the best tool which allows you to test cross browser compatibility of your web portal with Mac OSX browsers. The BrowserCamp is available under different cost effective packages:
Two day subscription at $3
One week subscription at $7
One month subscription at $19
One year subscription at $99
7.IE Tester from DebugBar (http://www.my-debugbar.com/wiki/IETester/HomePage)
IE Tester from DebugBar is absolutely free web browser which allows you to check accessibility of web portal in JavaScript engines IE8, IE7 IE 6 and IE5.5 on Vista, XP as well as installed Internet Explorer in almost similar process.
It is free.
8.CrossBrowserTesting (http://www.crossbrowsertesting.com/)
Cross browser testing is a free tool supports different browsers and operating system combinations. In the case of free account subscription, the access of Cross browser testing is limited to only less than 5 minutes per session. Furthermore, credits for additional minutes can be purchased from Cross browser testing.
You can even subscribe it for ever just by paying cost $29.95 (for first month) and $19.95 (per month).   You can also purchase credits for additional minutes. Subscriptions thereafter.
9.iecapture (http://iecapture.com/)
iecapture is a free cross browser compatibility testing tools comes with an interesting facility of providing screen shots of a web portal in Internet Explorer 8 on windows XP SP2.
10.Adobe Browser lab (https://browserlab.adobe.com/index.html)
Adobe Browserlabs is a free for preview cross browser compatibility testing tool check  website accessibility on Firefox 2 as well as 3 and Internet Explorer 6 as well as 7 for XP. In addition to that, it provides testing support in Firefox 2 as well as 3 and Safari 3 for OS X.
you can visit https://www.csschopper.com/ to get more related article and blog stuffs.
Posted By: CSSChopper Team