In this post, the topic of the discussion will be Wix vs WordPress. Obviously, this emerges in order to create a superb website. The selection out of these two is secondary. For this, the primary ingredients are knowledge, time and money. Along with this, one requires having a right aptitude to make a perfect choice.
The web world is going crazy and these two platforms (Wix and WordPress) are the part of it. Some business owners wonder why to undergo this selection process when both of them function same. To clear their doubts, let's explore these two platforms with the below-given points: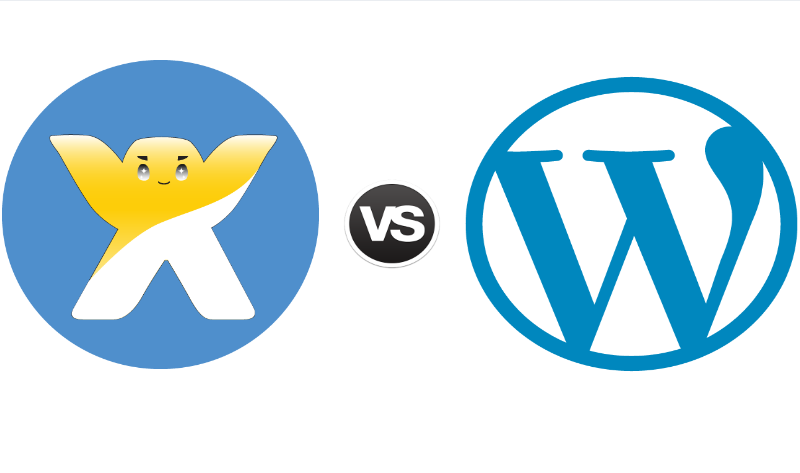 Wix Vs WordPress Which Carries More Easiness!
Wix
Professional developers shared the fact that Wix is simple to work with. Account creating to website designing are easy to handle. In addition, beginners do not face obstacle to use this platform. It owns an intuitive interface that takes small amount of time till you assemble things together. You only need to press few clicks with drag and drop editor. So, this works perfect for a beginner who do not require building up a big website.
WordPress
Though WordPress is not as simple as Wix is, but people love it all across the world. It takes more time to implement its features. And, you certainly require more time mastering the skills of WordPress. Apart from learning curve, WordPress is a robust solution in the longer run.
Templates & Themes
Wix
Wix comes with more than 500 HTML5 templates to opt for. These have numerous columns and different topics including education, art, business consulting, etc. The best things is that each template is free. Some out of them need e-commerce plan. The users can use drag and drop editor to edit them. If they wish, they can select a blank theme to start with.
In case, one requires making real modifications, he cannot access CSS or HTML. The worst restriction is that once you have chosen the template, then you cannot change to another one.
WordPress
WordPress theme directory contains 3000 themes and most of them are free. This platforms also comes with premium themes that cost $20 to $200. Many of theme cost $100. In addition, there are styles that comprise magazine layouts, column layouts, etc.
There is a combination of older and the latest web designing trends. The users can amend them by using CSS and plugins or they can use code editor to recode them. It offers complete flexibility to make desired modifications. And, the best things is that WordPress does not restrict from making changes.
Let's explore how WordPress and Wix perform in e-commerce
Wix
Wix provides paid plans for e-commerce. Therefore, the users having free plan are not able to deliver ecommerce website development on Wix without going for paid plan. This platforms allows one to accept payment only with the help of Authorize.net or PayPal.
It carries some third party apps which one can utilize to sell online. But, those apps cost even more due to a heavy monthly fee. So, this has limited functionality and restricted payment gateways.
WordPress
Here, WordPress emerges as the winner in Wix vs WordPress battle. It offers varied plugins for free. You can use them to create a superb online store and start selling. Each plugin has its own add-on that allows adding payment gateway of your choice.
Most of the WordPress e-commerce plugins possess their own themes and a number of themes have been created especially to work with certain plugins.
Apps & Plugins
Wix
Both premium and free apps available in the market. And, most of the premium applications come with the free version. These apps range from cost of $3 to $50 per month while average price range is lesser than the $10 per month.
Different apps have similar features such as social media, galleries, etc. On the other hand, there are certain apps that you might not require such as weather apps, etc. Likewise, there are some that are good and add functionality to your website.
WordPress
Currently, WordPress plugin directory is packed with 35,500+ plugins. But, a lot of them are outdated and cannot comply with the newest WordPress versions. Some plugins are no longer in the directory. Some add good features in WordPress that too free. Use a plugin and you can add anything of your choice into a WordPress website.
If you aspire more features, then you can go for premium plugins. And, cost is quite reasonable (few hundred dollars or few dollars). Yearly subscriptions are also available from amount of $20- $200 per year as per the version. Other than this, one can use developer's subscription on varied sites.
Flexibility Factor
Wix
Wix is not an open source platform. It means anyone cannot modify it. Wix development team built each site building tools. Yes, Wix will have few functions but quality will be the best.
WordPress
Being open source in nature, WordPress allows everyone for accessing code and start making modifications. It is possible for them to create their desired plugins and themes. They can sell and even give away the themes they have created on their own. This is what makes WordPress popular. Certainly, this poses security threats. In case, the code is safer, but features might lack in quality. But, with fewer security measures, you can work with this platform at its best.
Pricing
If we consider Wix vs WordPress in terms of pricing, then Wix comes with fixed paid modules, yearly, half-yearly and monthly. It contains five plans that cover web hosting and features:
VIP I.e. $25/month
Unlimited I.e. $14/month
Connect Domain I.e. $5/month
eCommerce I.e. $17/month
Combo I.e. $10/month
Among the above plans, VIP and e-commerce plans support the online stores.
WordPress
Technically, WordPress website is free. However, one is supposed to make payment for WordPress hosting (around $6.50 month for a good service). But, if you plan to buy premium theme, then it may cost, (40 to 60 dollars).
Blogging Winner
Wix
Wix owns good options for blogging. It lets you make tags, categories, scheduling posts and featuring of associated posts. And, this also enables the user to opt for an alternative title targeted to mobile readers. Layout editor earns lesser marks as compared to website editor. Though Wix allows adding galleries, GIFs or videos, but you require HTML for other aspects that is not feasible for beginners. It offers the best blogging for beginners, but hardcore bloggers need a second thought.
WordPress
The origin of WordPress is itself associated with blogging. It owns each possible blogging feature such as categories, RSS, tags, etc. The blog appearance will be linked to the theme. It means that specific features might break until they are tweaked manually. Here, technological knowledge offers more marks.
Conclusion
WordPress is the best option when you require any site or blog without any practical restriction. Yes, you will devote a considerable time while learning it, but you will reap benefits in the longer run. On the other hand, Wix is fantastic for the beginners and for the people who do not want to go longer with a website. If you want user-friendly interface without going with deep learning curve, Wix is the answer. So, whichever you choose Wix or WordPress, just ponder on your requirements.