Our Motive Behind Business Evacuation Plan
The sudden outbreak of coronavirus has severely affected businesses all over the world. Trade has come to a standstill and businesses are unable to overcome this unprecedented wave of the economic slowdown. More or less, every business is impacted. Being a web development industry Veterans, CSSChopper decided to help small businesses in surviving these challenging times.
Our team of 200+ Ninja developers is working remotely as corona warriors and using technology as their weapon. We aim to rescue businesses observing slump in cash flows and client numbers. Our business evacuation plan will restore your web development projects which are ground to halt amid this worldwide emergency. It's our little contribution to the business ecosystem and our way of giving back what we earned.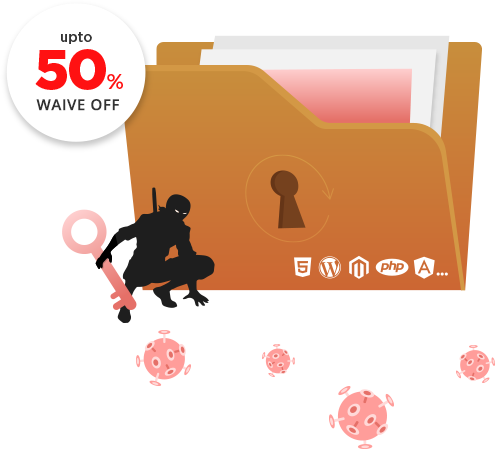 Which Businesses Can Make Use Of Our Evacuation Plan?
Any business struggling to overcome the challenges of the ongoing emergency can utilize these Plan.
Struggling to Deliver Web Development Services

Struggling to Deliver Web Development Services

There comes a time when we have projects but lack resources to execute them. Businesses observing such times will get aid from CSSChopper to deliver their web development services without interruption.

Laid Off Full-Time Developers

Laid Off Full-Time Developers

Businesses are laying off full-time developers to cut-costs which brings the work to halt. Our certified and experienced developers will diligently work for these businesses remotely at suitable prices.

Website Development Grind to Halt

Website Development Grind to Halt

The influx of internet users made website development crucial but some businesses have stopped it in the middle due to the corona crisis. CSSChopper stands by such businesses with upto 50% waive off in our service charges.

Ready With Website Design

Ready With Website Design

Web design is nothing until it is converted into a web page by a front-end developer. Businesses with ready-made designs can avail of our web development services under business evacuation services.

At the Setting-Up Stage

At the Setting-Up Stage

The COVID-19 emergency broke out suddenly which stopped the business processes in the middle. Businesses stranded with their plan can contact us to execute the set-up process with web development services.

A Slump in Cash flows

A Slump in Cash flows

Cash flows declined amid the ongoing crisis which brought the business in a situation where they cannot continue the usual activities. CSSChopper aims to evacuate such businesses with all that we have to give.
What Will You Get Under Our Business Evacuation Plan?
We have limited our business evacuation plan to our expertise; read about them below.
Conversion Services

We provide PSD to HTML, PSD to an Email template, Sketch to HTML, and PSD to open source CMS conversion services. These services ensure SEO-friendly and pixel-perfect web pages with fast-loading speed.

Custom Web Development

Our team discusses the client's requirements and goals in-depth. Taking the discussion further, our ninja developers provide bespoke web development solutions that are essential to every business amid an emergency.

Front-End Development

CSSChopper has HTML, HTML5, Javascript, responsive web developers and web developers to work dedicatedly on your website's front-end development and provide smooth navigation, fast-loading speed, and high-interactivity.

Ecommerce Development

eCommerce is one of the less-impacted industries during the COVID-19 crisis. Scale an existing eCommerce website or develop a new eCommerce website with our business evacuation Plan to reboot your business.

PWA Development

Our ninja developers are apprised of the advanced technologies used to create high-end PWAs. We ensure the seamless execution of features like push notifications, security, and interactivity in our Progressive Web Apps.

AMP Development

This service is to offer a faster mobile web experience for users. Accelerated Mobile Pages will help your business to attract more users and provide them better experience amid the COVID-19 crisis.
Why Is CSSChopper The Right Evacuator For Your Business?
In times of crisis, you should never make impulsive decisions; check what makes us the right evacuator.
Industry Veterans

We own an incredible journey of 10 years enriched with successfully completed web development projects and satisfied clientele. Our industry experience motivates us to share our knowledge with young businesses during such tough times.

1500+ Projects

Our work makes our journey satisfactory for us. With the hard work and commitment of our developers, we have completed over 1500 projects so far which gives us the confidence to accomplish complex projects in different industrial domains.

Team of 200+ Developers

We call our developers' corona warriors these days and their loyalty, integrity, and commitment are the reasons behind this. Over time, they have overcome many challenges as a united team. We have complete faith in their capability to rescue your business.

Remote Services

Our ninja developers are working from home which makes the evacuation process simple amid these economic and healthcare challenges. You will be given access to multiple challenges for quick and effortless communication with them.

Confidentiality

This term is fed in the moral and ethical values of every member of CSSChopper. We assure you to maintain the supreme confidentiality of all the data. In this time of crisis, you can confide in us with your ordeals and plight.

It's Us, Not You

We have not launched the business evacuation Plan for you but for ourselves. We want to return whatever we have gained from this industry in the form of knowledge, experience, confidence, satisfaction, or affinity.
Facts That Make Us A Reliable Partner In Need
iso icon
magento certified icon
shopify partners icon
nasscom icon
silicon india icon
mailchimp icon
Fill this form to bring your business to life.