Win An Exciting PSD to HTML Contest by CSSCHOPPER.com !!!!!!!!
Have you ever gave a thought what a TWEET on TWITTER can brings for you? Now  a  single TWEET can led up to heavy discount of up to 50%  on all the PSD to HTML conversion packages. It sounds like a dream but its true. Just Imagine, sharing a post to your follower can brings to you a giveaway as heavy discounts of 50 percent. Isn't it unbelievable?????
As you all know that we always driven to bring world's best deals for our potential clients. This time we have tried out something different but interesting and exciting – Tweet to win PSD to HTML contest which is solemnly being sponsored by csschopper.com. If you have a Twitter account then  believe me you are at WIN-WIN situation.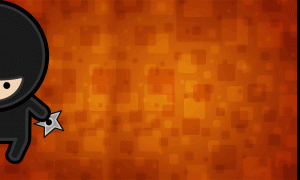 You must be eagerly wondering that what we are up to. Well, we come up with an fantabulous Tweet to win contest where ten lucky winners get a chance to avail heavy discount of up to 50%  on all the PSD to HTML conversion packages offered by Csschopper.com of market price values $75. Isn't it amazing?????? Twieeting on Twitter and Comments are open from 5th  October 2010 to 20th  October 2010.
Just think once again. You cannot afford to miss this exciting offer. It is a wonderful opportunity to get your PSD format based web themes/ templates coded manually with predominant mark-up language  HTML by most trusted PSD to HTML conversion service provider.
How to win PSD to HTML contest by csschopper.com  are as follow:
1. Simply share this post on Twitter.
2. Send your name and email address along with status URL of your tweeting for this post like (http://twitter.com/sparxdev/statuses/26450550000) on webmaster@csschopper.com
You can find status URL for this post in your twiiter RSS Feed.
How we will select Ten lucky winners
Ten lucky winners of  PSD to HTML Tweet to win contest  will be selected by http://www.random.org/ and final results would be declared at www.csschopper.com on blog section after 20th October 2010. The lucky winners will be soon contacted by team of csschopper.com at their email address to provide details about  winning status. To participate in the contest simply follow the above mentioned instructions carefully.
From web developers to designers,freelancers, illustrators and any other person is free to participate in the amazing PSD to HTML Tweet to win contest offered by csschopper.com. Please remember that comments are open for PSD to HTML Tweet to win contest from 5th October 2010 to 20th  October 2010 only. What are you waiting for? Hurry up!!! Join the contest right now……
you can visit http://www.csschopper.com/ to get more related article and blog stuffs.
Posted By: CSSChopper Team