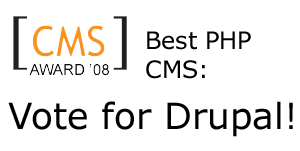 Maintaining a standard website quality has become the basic requirement of World Wide Web due to aggressive industrial competition and growing demand of PSD to Drupal conversion. More and more companies are looking for Content Management System for their web aspirations reason being the simplicity and ease provided for managing and updating the web pages. Drupal is the most preferable tool among the various other CMS (Content Management System) solutions. Drupal comes with a large number of features for content management solutions.
Drupal offers easy and simple content management with its rich and robust features. Drupal is an extensive application that comes with lot's more features here we are summarizing some of its features that make it a successful CMS solution.
Drupal comes with superior custom solution and one need not to do posses programming hard core skills. It is provided with special features of view modules and content construction kit which allows the user to design customized view without codes.
Drupal is available with the en suited taxonomic method, with this method one need not to classify the content separately. Content of the website is easily manageable with the taxonomy module feature.
One of the most helpful tools is social networking modules supported by Drupal which helps in elaboration of business. It comes with Facebook connect module, Twitter connect module, other networking modules as well. With this feature you can deliver your business message or social message.
For providing different titles and tags to every page Drupal conversion offers various modules ensuring to make you use different tags and titles based on keyword content for every page.
Drupal can easy to use and access anywhere.
Drupal conversion is extremely useful conversion process ensures custom theme integration. It is an open source which is appropriate for Content Management System customization for creating eye catching web results. This conversion is functional for blogging sites, various online social and business communities, political web pages, and corporate websites.
Posted By: CSSChopper Team