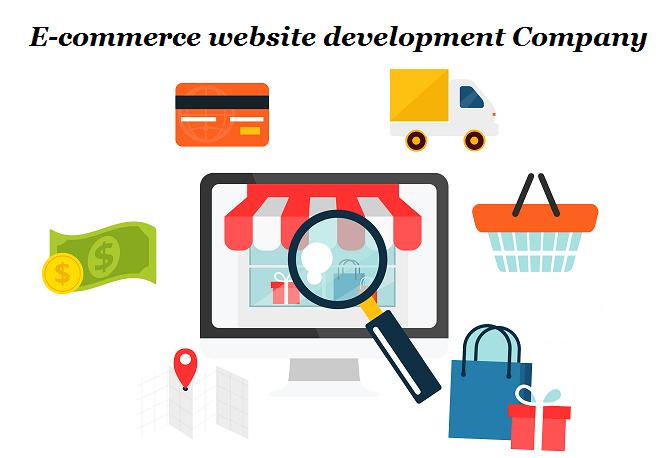 These days, every business is getting online with an ecommerce website with the growing digitization across the world. The internet has provided a whole new way of connecting with target markets, this led to the fact that every brick and mortar shop is following the trend. In order to make a strong presence of your business in the online arena, you need to have a responsive and user-friendly e-store for your business. There is plenty of ecommerce website development company, which claim to provide excellent services. Consequently, finding the right technology partner might be difficult given so many options for website development. However, there are some key points that will guide you in your decision-making process.
Analyze portfolio
A company's portfolio provides a view of their previous work and the level of their knowledge by looking at what kind of projects they can handle. Checking their previous work experience help you make a better decision. After looking at their work experience, you will be able to assess their capabilities and check if their work method matches your taste or vision.
Go through testimonials and reviews
Checking the reviews and testimonials for a company let's you validate its credibility. It also enables you to understand the company from client's point of view. Reviews and testimonials are one of the most reliable factors when deciding to hire an ecommerce website development service provider. There are many popular review platforms like GoodFirms, Clutch, Yelp, etc where you can check a company's review easily and get a deep insight of company's work.
Check their team's profile
Most of your experience with a company is dependent on the person whom you are going to work with. So, you should request the company to provide you with a list of the designers, developers and other team members, who will work on your project to check their profiles. By doing this, you can ensure that they will meet your requirements. If you have knowledge, you can also put up some technical questions to measure their skills. The team should be able to understand your objectives clearly, you can check whether they understand it by talking to them.
Cost evaluation
Get into a discussion with the firm about the cost of the project and ensure that it falls under your expected budget. You can analyze the cost and know the pricing of various activities in the whole e-commerce website development project like pricing by design, development, server management and database configuration. You can compare the prices with other vendors also and choose the vendor, who meets your criteria like experience, credibility, safety, pricing etc.
Project deadline
An ecommerce website development company with a pool of professional and experienced web developers can deliver the project as quickly as possible. Since, you won't wait a year or more for your app to launch, a company with talented developers can help you get the desired solutions ready on or before a set deadline. As the equation says, time = money, so you can't afford shifting your launching date just because your app isn't ready till now.
Channels of communication
Communication is vital throughout the ecommerce website development process to accomplish varied tasks successfully in time. Typically, companies provide multiple channels of communication between company and client that make it easy to contact a person from either side. There must be a key person available to you always in working hours for smooth communication process. Poor communication may prove to be an apple of discord and reason for a failure of the project. At times, personal meetings may not go as scheduled, in that case you should be able to avail alternate communication channels like Skype or email.
Service after delivery
The company you want to work with should be able to provide post-delivery services. There may be a number of instances when you need assistance from developer like digital marketing, server management and more. You need an all-in-one company to fulfill your needs. A company that will build a solution for you as per your expectations and provide after-sales service as well.
Get expert solutions with CSSChopper
You can simplify your ecommerce website development process if you choose the right partner for your project. However, the whole process would end up in a mess if the partner you choose is incapable. So, while making your decision, ensure that you validate all aspects. CSSChopper is a trusted ecommerce website development company from India which is a leading solution provider. The company has a pool of talented, experienced and professional developers, who can build an exclusive e-commerce website for the clients.
CSSChopper provides high-quality front end and custom website development serving clients across the world. From design, development to delivery, everything is systematic and well-maintained at CSSChopper. Our team is passionate about coding and loves creating unique and top of the class solutions for the clients. No matter if you are a small business or big enterprise, you can always rely on us to find excellent web development solutions on time.
Wrapping up!
The world is getting digitized and you may also want to create your online store to sell products or service over the internet. Taking your business online will add extra potential to your business and bring more customers. However, with the increasing number of online stores, the competition is getting tougher everyday and you need to create a powerful e-commerce site that will help you stay ahead of the game.
To get a compelling e-store for your business, you will require a trusted partner. But, finding a reliable e-commerce website development service provider may be daunting. This is because there are hundreds of companies out there, that are ready to offer you web development services. So, picking a single company might be tedious. However, by keeping some important points in mind, you may simplify the process of choosing the best e-commerce website development company. Here in this post, we have provided and discussed these points and we hope that they will guide you in making your decision.