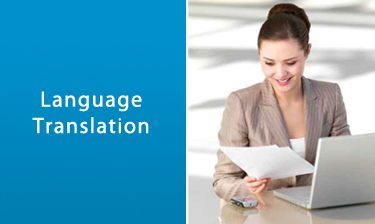 All throughout CSSChopper journey from past to present, we realized that some of our customers left out just because of the barriers of language and so, we decided to bridge this gap to cater our larger group of visitors across the world. We are happy to announce that CSSChopper is going to launch www.csschopper.com in multiple languages to reach out our respective and valuable customers by simply making our website content flow through filters of different culture and language.
We come at a forefront to break all the barriers of linguistic related issues and launch CSSChopper in your native language. Now, you can read your favourite csschopper.com in multiple languages. Isn't it great???? But, for this we need HELP. To launch our CSSChopper in multiple languages, we require Language Translator Writer. CSSChopper encourages all those language translators who are willing to hard work and want to stand out as a helping hand for us by contributing their unique translation skills.
CSSChopper, an India based world-class privately held web development company, is looking for Language Translator Writer for its website www.csschopper.com. We need a talented and skilled professional Language Translator Writer who can provide us excellent writing and translation services. The translator will be responsible for translating the website content that already written in English to required language. A person should have fluency in associate required language.
We proudly invite all the people for the professional language translator writer to translate our website content from
• English to German
• English to Italian
• English to Spanish
• English to Dutch
• English to Portuguese
• English to French
In return of your HELP and SUPPORT, we can convert PSD to HTML and CMS integration for your projects in respective translated work. In case, you want money then we are also ok with it. Please let us know what you are going to charge for translation service.
If you are interested and available, please drop a mail to our inbox at [email protected] or contact us through Contact Us page with your daily capacity, previous work sample and translation service charges.