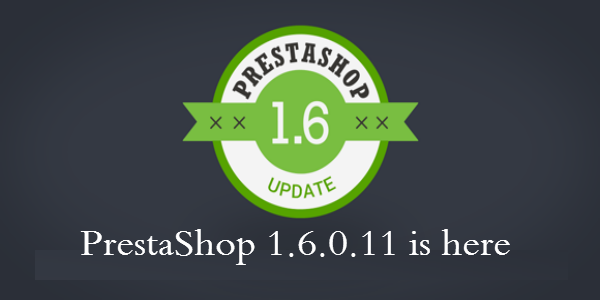 PrestaShop 1.6.0.11 version has been introduced with manifold advancements & improved features. And, we at CSSChopper are quite excited to make the people aware about this news & our PSD to Prestashop 1.6 conversion service. This is a fruitful step of the entire Prestashop development team to maintain the top position of this open source platform among other shopping carts. The upgraded version of Prestashop, named 1.6.0.11 has been released publicly and it is available for download with some modern improvements.
With addition of approx 300 improvements and advanced features, this new version has been launched.
Some of its salient features are available here:
Exclusively improved rounding & tax management
Modern pack of Costa Rica localization
Feature to manage the back-office orders effectively in catalog mode is available
Upgraded Wishlist module with substantial options
Consists of updated states & taxes for Canada
Substantially better specific price reductions and associated prices' management excluding/including VAT
Rounding & Tax Management
It is the primary achievement of Prestashop 1.6.0.11 version, which provides the improved tax and rounding management by letting the user get complete freedom and wider choice to set the parameters. Take the following imperative things into consideration while using this feature for setting the parameters:
All tax related calculations come out from product line, products or total products.
Enhanced rounding Management incorporates the Half_Even, Half_Up rounding to the closest whole number or Bankers' Rounding method to roundup the closest even numbers.
An option for setting the expected decimal places' number is available, which will influence the decimal numbers that are being used in price calculations for your eStore.
Conclusion:
In gamut of PSD to Prestashop conversion, we at CSSChopper have become the most trustworthy turnkey service provider by catering immense solutions and executing the latest features of 1.6.0.11. Our in-depth efficiency in same arena clearly showcases our worldwide distinguished position, which is maintained with 100% satisfaction record.
Posted By: CSSChopper Team- Hire Experienced Prestashop Developer from CSSChopper.