Are you seeking to acquire an enterprise level CMS solution for your business? Then CSSChopper can provide great assistance in managing your business with great flexibility through PSD to Alfresco conversion & customization services. We convert PSD to Alfresco, in order to make your appealing designs fully compatible with varied web browsers. For this reason we accept any design format (like PSD, PNG, JPEG etc.) from your end and then perform our technical process to make your design looks equally compelling as the way you have provided us.

We are well-proficient in producing high-quality PSD to Alfresco template, PSD to Alfresco theme conversion, integration of CSS stylesheet to the design, Alfresco customization, configuration/ installation of Content management system etc.
Why Alfresco customization services?
Alfresco is a highly competent enterprise CMS solution with open source standards. This is why Alfresco customization service is perfectly suitable for business ventures having high level requirements for handling websites' content. Alfresco CMS is a perfect platform to accommodate the needs for enterprise businesses to large corporations.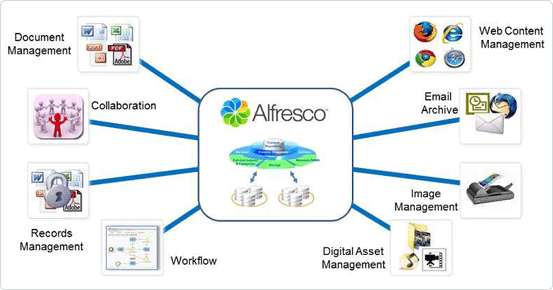 Noteworthy features of Alfresco CMS platform
Hassle-free data management in any format through free repository support
No licensing fee, highly reliable and stable
Compatibility with varied operating systems like Windows, Linux etc.
Advanced search engine for effective and quick searching
Content integration with external CMS tools like typed, WordPress etc.
Highly efficient even in the case, where the complexity multiplies
Site activity feed, content tagging, site calendar etc.
Shared & personalized website dashboard for intuitive management
Image management feature for flexible workflow and organization of image files
Why to choose CSSChopper?
If you are looking for professional-grade PSD to Alfresco customization services in India, then certainly CSSChopper is the perfect destination to approach. We implement the following methodologies in PSD to Alfresco conversion services
Fully hand coded markups
XHTML & CSS valid and web 2.0 compliant
Rich SEO support with semantic coding
Neat & elegant written CSS codes
Cross browser compatibility for theme designs
Meeting World Wide Web Consortium (W3C) standards
CSSChopper is fortified with a talented team of CMS developers that possesses years of excellence in the developing and deploying CMS solutions. Our developers have worked upon varied CMS platforms like WordPress, Joomla, Drupal, CMS Made Simple, Concrete5 and more. By working on multitudes of CMS projects, our team is pretty confident in handling every sort of business requirement, regardless of the complexity involved. To know our proficiency, check out our featured portfolio of CMS projects.

Benefits of working with us
Cost-efficient solutions
30 days free technical support
Quick deployment services
Dedicated team to handle the project exclusively
Instant communication support over multiple channels
*Money back assurance, in case of dissatisfaction
We are always geared up to assist you, so feel free to contact us anytime!
Posted By: CSSChopper Team