Change is inevitable in life as without any change life would become monotonous. Same in the field web designing, without any upgrading in the existing designs and in the dearth of new and good designs, multiple sites will no more remain interesting for users and visitors due to which varied online businesses can bear a great loss. Here are some designs which have been started in 2011 or 2012 but definitely have gone through some important modifications and improvisations: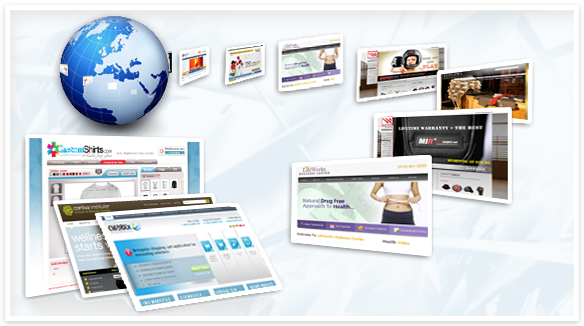 Responsive Web Design
Though responsive web design is completely a new concept for numbers of web designers but it will surely get broad popularity with the launch of more mobile devices. This allows users to see multiple websites on different mobile devices including Smartphone, tablets and laptops irrespective of the screen sizes of these devices. Work of the responsive website design is bound to increase in 2012 that would make it more essential tool for web designers.
Usage of Oversized Logos/ Headers
These days, oversized headers and logos are immensely used to make it a longer and unforgettable impression on visitor's mind. In this way, this can be really helpful to get your business, product as well as website noticed by varied visitors. Entire screen can be managed with the help of this header that will also remove people phobia that they have about clicking the website. Other than this, using broad images in background is also gaining popularity in order to get viewers attention.
Everlasting Trend Typography
It is not always great to use tons of photos in order to make a website appealing to get more visitors. Sometimes, eye-catching typography with the use of varied font sizes, different and new fonts can make wonders in your website. This web design trend is going to remain important in 2012 as it is always a challenge for web designers to twist and mold fonts that is well-suited for the purpose.
Trend of HTML5 and CSS3
In recent years, HTML5 has earned enormous usability and today almost all important and major browsers support it. With a perfect blend of CSS3 and JavaScript, web designing is definitely exploring new possibilities. In addition, these web design trends allow designers to create wonderful animation experience that can attract number of potential visitors.
Evergreen Trend of Sketch/ Hand-drawn Design
It is not so that this web design trend is touching new horizons but it is something that has been and still is a useful web design application. Moreover, most of the web designers do not feel much comfortable to design their own sketches that usage of multiple sketches offer more reliability and authenticity to a website.
Leading to Social Media Integration
As more and more people are linked to social media in one or other way so the trend of social media integration have started playing vital role in the navigation process. Taking help of this integration, web designers use these channels more than a relegating footer. Besides it, the scope of social media trend has increased to the extent that it is going to expand and will keep boosting in 2012 and more.
Never Fading Web Design Trend i.e. Interactive Design
Flash used to keep that much importance that without using it you designer could imagine to visit a website. Today, things have become a bit relaxed due to jQuery for forms and popup but Flash cannot be replaced in terms of interactivity in 2012 as well. In coming years, we designers are going to move in the direction more redeeming elements of Flash. Apart from this, more web savvy users these days are able to create site that are more intuitive.
These are some of the most crucial web design trends that have been discussed but list of these trends is so long that it is not going to end as new creation and upgrading will continue to happen. Gird system, illustration, parallax and lot more new web designing application can be counted in the trends of 2012 which are supposed to play a vital role in the coming years as well and lead to contribute in boosting the web designing industry. In this direction, different web designing based companies and businesses hire web developer and designers to get the best results and flourishing businesses.
 Posted By: CSSChopper Team