With the tremors in the healthcare industry during the coronavirus outbreak, the aftershocks prevailed and sustained in the global economy. The trade has come to a standstill and entrepreneurs are on a constant search for ways to withstand these challenging times. 
Manufacturing and other activities that involve physical contact and work have been ground to a halt. The businesses that were functioning in physical offices have been forced to shut because of their inability to shift online.  
According to a survey, around 7.5 million small businesses are expecting to close their doors if the status quo persists for a few more months. Below is the graph that depicts the response by small business owners about them being on the verge of closure.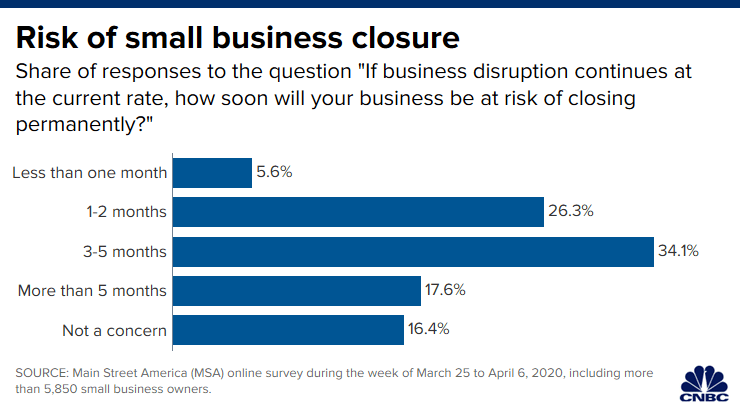 It has been found out that 3.5 million small businesses are going to get closed permanently within two months. Do you also see yourself among these businesses today or in the near future? If your inner voice says yes but your plight is still left to be voiced out then you should know two things as of now. 
First, these situations are not created by you. They are sudden and universal. 
Second, never feel ashamed to accept your challenges. Being an entrepreneur, you should always be ready to ask for help because a working business is the only kind of business. 
So, here is again the same question: Do you also see yourself among these businesses today or in the near future? The bitter truth is, almost every one of us is sailing in the same boat. More or less, COVID-19 has impacted all the industries. 
There is one sector that has survived the unprecedented wave of economic slowdown and that is the IT sector. Due to the influx of internet users as an outcome of remote work and boredom amid lockdown, the IT industry is expected to see a boom by reaching the mark of US$ 295 billion by 2025.
The businesses going through the worst times can also reap the benefits of the IT industry. This is not the plight of small business owners alone. In fact, as a contributor to various businesses' growth, CSSChopper understands that the economy cannot grow after the elimination of these businesses. 
CSSChopper is eager to swim to every small business that finds itself stranded on an island. We bring the boat of technology to boost and revive your productivity. Here are some ways in which CSSChopper can become your technology partner. 
Explore The Ocean of Technology AKA Avenues of Growth with CSSChopper 
Board The Ship That Takes Your Business Online
In the current times, when economic activities have slumped drastically, surviving with an offline business is impossible. No matter which sector your business is working in, it is essential to move online with all your process. 
This is essential for growth, in fact, survival. We know you must have ignored the advice to create an online presence for your business but this was pretty fair until last year. Today, we are standing on a road, where neglecting this advice cannot only result in drawbacks but also lead to lethal outcomes for your business.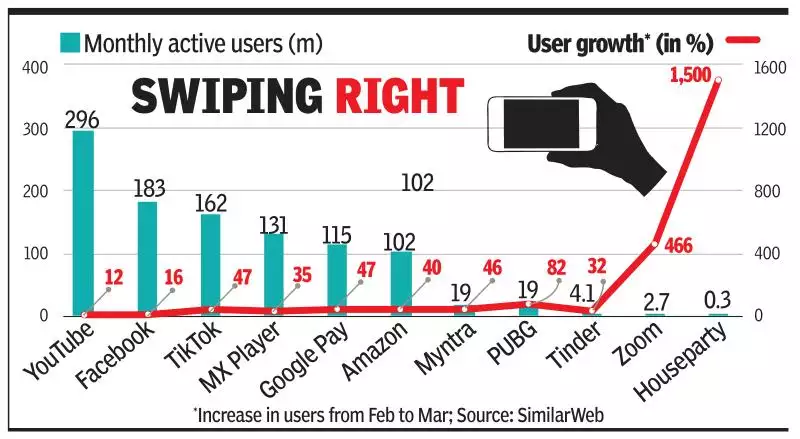 Do you know internet users have increased by 50% to 70% during the first quarter of 2020? This is inversely proportional to consumers of offline services. From healthcare to education, businesses in every sector are ready to launch themselves online with a website.
With Custom website development services, CSSChopper can help you build an equally strong or stronger presence online than your offline presence. It is the right time to say yes to the technology and explore the potential of your business to shine in the online world. 
Update the Website
The sudden surge up in traffic of internet users not only overburdened your staff but also the website. Yes, your website may not speak with you about the sudden wave of shock but it is fighting to survive with every passing hour. 
Unpredicted traffic can hamper the functioning of your website. The accessibility, security, and scalability of your website need urgent support. Moreover, the websites need some updates to continue offering smooth navigation and interaction to their visitors. 
Being a provider of website development services for a decade, CSSChopper can grasp the need for websites. During these tough times, we can assure high-end security, accessibility, and uninterrupted scalability to your website.
Some businesses like eCommerce stores, eLearning websites, and telemedicine require attention urgently. Our experienced team of professionals can consult you with the right solutions for your website according to the rise in the percentage of traffic and business nature.
Also Read: Everything You Need To Know About PSD To HTML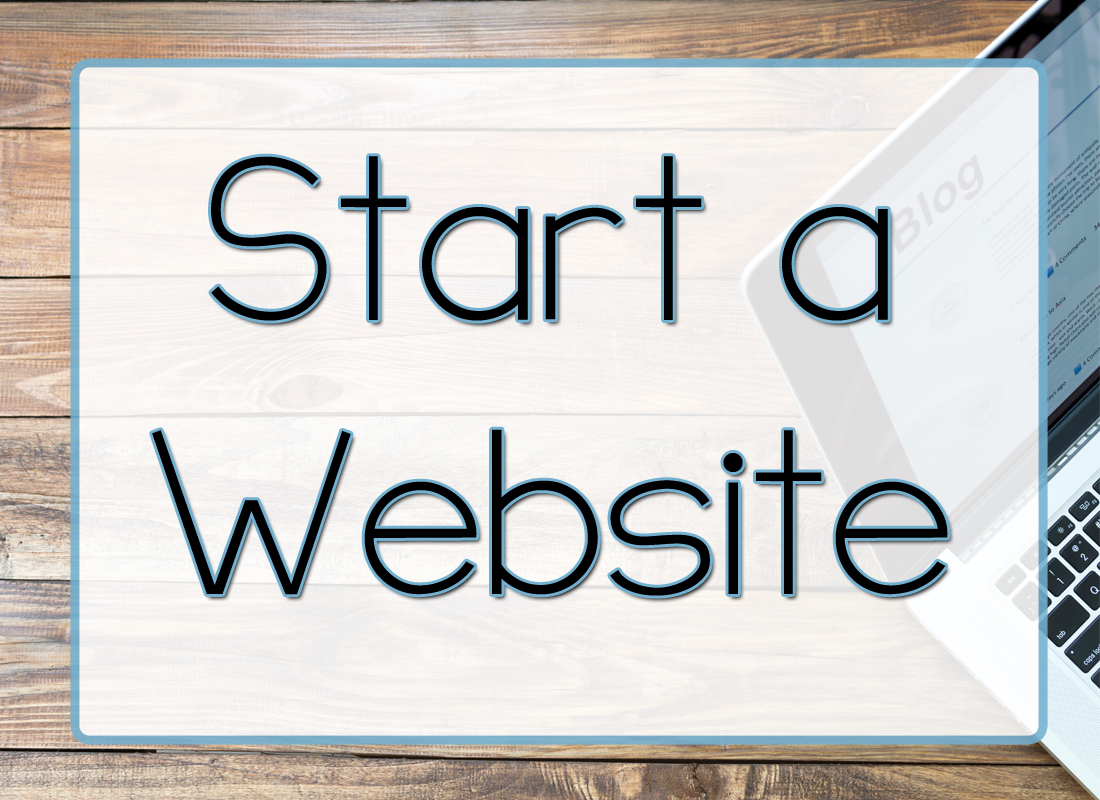 Perfect Time to Change Your Idea into Reality
Have you thought about a business idea for a long time but could not bring it to life? These regrets carry forward with us forever. The heartbreaking situation of the world, calls for entrepreneurs to start with a business and empower the economy.
Are you wondering how you can do this? Current;y, there is a shortage of health services and telemedicine platforms are facing backlogs. This is the right time to contribute to the community by establishing a telemedicine website.
Other than the healthcare sector, the education sector, the retail estate sector, journalism, etc. also need responsible entrepreneurs in vast numbers. Apart from being a well-wisher of humankind, another reason for starting the new business is the lucrative situation.
Yes, with the number of internet users surging up, there are high chances that your website will get quick notice and growth. When it comes to an online establishment of business then today is the best opportunity of all times.  
CSSChopper has experienced professionals who have developed websites for businesses from various industrial domains. From eCommerce to eLearning and healthcare, we can create a website of all types of businesses. So, let's work as partners to create reality out of your dream. 
Help in Saving Your Financial Resources
Every penny has to spend with care. This rule applies to everyone; business entities and individuals have to take care of their money during these unfortunate times. As an entrepreneur, affording an in-house team for everything may seem to be an expensive affair.
Outsourcing essential services can not only reduce your cost but also improve efficiency. If you are planning to lay off your in-house web developers then hiring an offshore web development company can help in keeping your website functioning with high performance at low cost.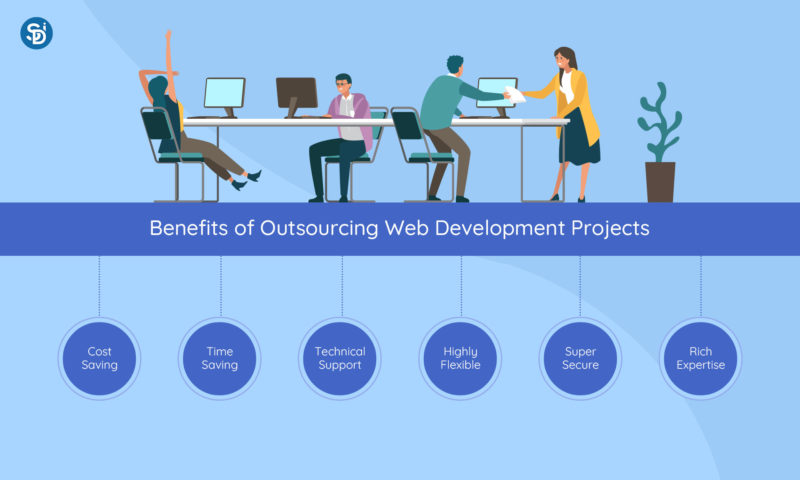 In fact, apart from the technology sector, the outsourcing sector is also a strong pillar of hope for businesses all over the world. Cost-effective outsourcing services seem lucrative during the period of low profits and uncertainty. 
Conclusion:
The business world is evolving under shock and to some extent involuntarily. Every single day is an opportunity to renew and revive hampered productivity. Digital avenues can lead the business towards survival amid the ongoing worldwide economic emergency.
Offshore web development companies like CSSChopper can help you explore options that are still left and ready to get alive. With a technology partner, you can reach the heavy traffic of online users and turn them into potential customers and finally satisfied customers.
It is not the time to lose hope and wait for the downfall; it is the time to collect all the shattered pieces and rise. You have a weapon called technology, use its complete potential to survive amidst the toughest times in business history. CSSChopper is here to lead your path!