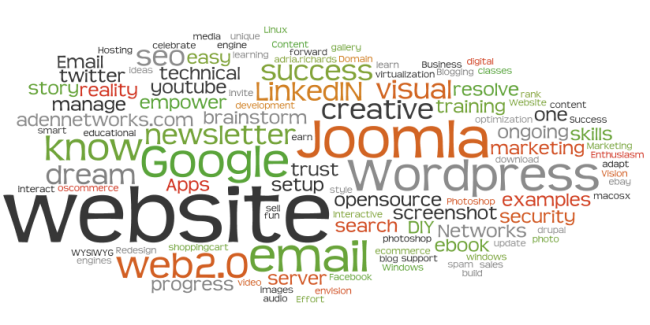 Creating a good website is the first step to promote particular business successfully in the online marketplace. A website acts as a face to an organization strive to brand recognition. In fact, a visually appealing and fully accessible website can generate maximum business in comparison to any other medium of adverting. A good web portal always speaks itself on behalf of particular company about who they are, what they do and lots more. But, how to make a site that present information efficiently among potential online visitors? What is the anatomy of a good website? What makes a online portal good?
However, making a well-designed website is not an easy work. An online portal should be designed in such a manner that it symbolizes company's credentials, background, value, mission and so on. Every person comes on particular website along with set of some common questions like work quality assurance, turnaround time, company's attitude towards completion of project development work on-time etc and good website should contain answers to all these questions.
What are the basic elements of a good online portal? Well, there are various elements of of a perfect website. Below, some important parameters to design a good website are garnered and discussed in brief:
FAQ section: This section holds very significant importance in a complete website. It is quite obvious that every person wants to check the work samples, pricing work, hiring process, project timeline, design process etc. before hiring any company and therefore, a FAQ section is pre-requisite in order to present the answers to the queries of potential clients.
100% Original Content: Good and Original Content is the soul of the highly popular web pages of a perfect web portal. 100% original content is the most important thing in a website that must be focus on. In the sea of data also known as a World Wide Web, most popular search engines and online visitors crawl more number of times on content rich websites. 'Original content is the King but one should never forget that bad grammar aimed to big turn offs of online visitors and search engines.
Browser Independent Content : Presently, there are various popular browsers such as Internet Explorer 8, 7, 6 and 5.5, Firefox, Safari, Opera, Chrome etc. So, it is quite important that your website and web content should be highly cross browser compatible. It is not possible that every online visitors use same web bowser and here, browser independent web pages come into real picture.
Speed optimized website: The minimum loading time is the most important factor of a successful web portal. It is a well known truth that an extended loading time of a site can become big turn off for your potential visitors. Speed optimized online plays very significant role because every user give first preference to fast loading sites.
Catchy Domain Name: A catchy domain name acts as a cornerstone of a website. Therefore, it is advisable to register for a short and catchy domain name for your web portal.
Site Map: A good web portal should always comes with a well structured site map to make a site more organized. One should also provide search facility in his website which helps an user to get a complete outline of all the information.
Secure Server: An individual should always use a secure web server which is capable to handle large volume traffic on a website. A person should never forget to make back up of all site data. One should always avoid to choose low cost web hosting for the security of a web portal.
With the help of all the above discussed factors, an individual can make a good website with great ease. Before making a good website, a person should always clear about all his potential online visitors. It is advisable that an individual or web developer should create a web portal according to the target audience. Get a search engine optimized website with good content that could bring high rate of traffic and positive ROI.
you can visit https://www.csschopper.com/ to get more related article and blog stuffs.
Posted By: CSSChopper Team