As the time has really taken so many folds, constructing a website today is not so tough. Unlike conventional days where you need to do everything from scratch, now you are half-way done as you only need to pick a website builder and start working on it. Technology advancement has always some positive instinct and the same can be observed in this context with a long list of the site builders available. These are Wix, Squarespace, Weebly, WordPress and Shopify Website Development Platforms. The race is among all of them but the battle which we will focus on is Wix Vs Squarespace.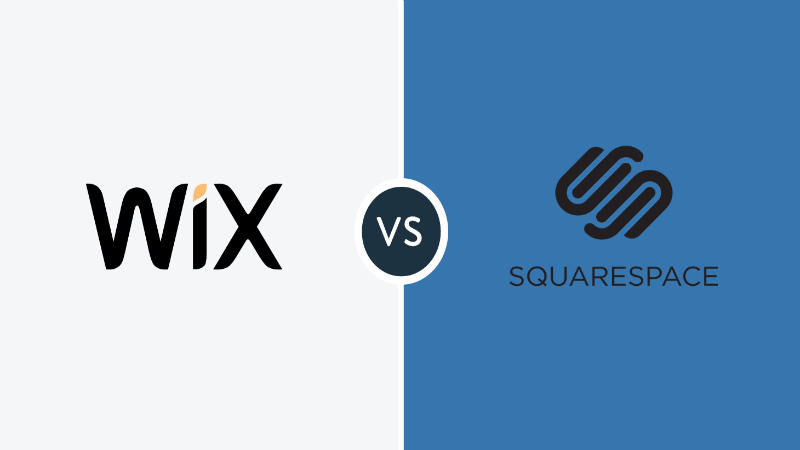 Both these names are stylish enough in terms of rendering a neat design and hence it is tough to pick a winner between the two. It is about the individual traits that sets them apart for specific use in any domain.
Let's check more about them in this post.
About Wix and Squarespace
Wix is an easy website builder available in the market whose drag-and-drop feature makes it easy-to-use. Their features can be progressively improved by better functionality and additional templates. With a change log, Wix shows all the updates that are going on; which in turn improves transparency at par.
On the other side of the coin, Squarespace wins the game with its dazzling design patterns yet robust features. Neatness is an added advantage with a high-quality website along with the simplicity that it carries. All of its templates look neat on a full monitor and the design approach which it holds, makes it regal and high-end.
Pros and Cons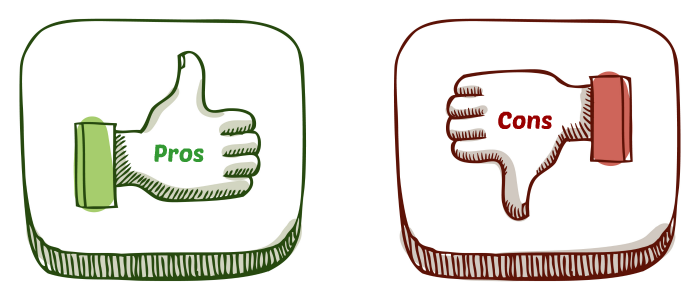 Squarespace
1. Squarespace is filled with the ability of having the most feature-rich functionalities which make it the powerful platform among all the website builders.
2. Moreover, it has plenty of extensive design options including different templates and LayoutEngine. It helps Squarespace create out-of-box magnificent designs for you.
Cons
The first loophole with Squarespace is the absence of free plan. The basic plan starts from $12/month which is quite high price than other website builder platforms like Wix or Weebly.
Wix
1. The primary benefit with this builder is that it comes with the free plan. When your site becomes popular, you can anytime upgrade with the premium plan.
2. Wix ADI (Artificial Design Intelligence) is capable of rendering beautiful designs along with an easy-to-use drag-and-drop site builder. Further, it is available with more than 500 available design templates.
Cons
Its negative effects are the limited features and customization options where you are not allowed to change the template later. Similarly, you do not have complete authority on your blog and this is the reason your blog can be suspended anytime.
Below are the factors that can help to create distinction between these two site builders-
1. Editor
Wix
Wix comes packed with a bright and easy to navigate editor. There are tons of elements that can do addition, edit or any customization to your site. There is also an availability of a separate editor for the mobile version of your site. With this, it is easy for the users to hide or show the desired content without making any alteration in the design, layout or content structure of the desktop version.
Squarespace
The editor of Squarespace has a neat navigation with plenty of elements to do required customization. The added benefit of Squarespace editor is the availability of a specialized editor called Logo Creator that contains variety of icons to create your own logo.
2. Ease of Use
Wix
Wix has a great ease of use with a well-organized control panel. The customization must be in WYSIWYG manner with dragging of design elements and widgets towards the canvas. The flipside called absolute positioning allows the process where you can't change your theme anytime in the future. There are 2 parts in the Wix control panel, namely Editor and Dashboard.
Squarespace
With the passage of time, the Squarespace builder has improved tremendously in terms of UX-related loopholes. And, the freshest release called Squarespace seven allows fast site update unlike its previous editions.
3. Templates
Wix
With Wix, there are lots of templates for different styles with fresh yet professional nature. Thus, it is tough to switch between the wix templates. Moreover, one can easily create a new website with a fresh template. Here, you must not change your existing site theme plus no custom CSS.
Squarespace
The templates of Squarespace are the best of its kind with extreme beauty. In addition, its theme library has plenty of choices to pick the right one for your brand. However, it lacks the blank canvas template like in Wix, but comes with the ability to access and edit HTML code of your website.
4. Customer Support
Wix
Wix comes packed with the comprehensive in-editor support features with several options available for the customization. An Editor help center opens as a pop-up on your site with plenty of help categories. Also, you can type a question and will receive related answers. Furthermore, there is one more popup for SEO where you can watch a video or work on the site elements to improve your SEO.
Squarespace
The support system of Squarespace gives basic knowledge of the platform to the users. As a result, they can also get access to a comprehensive knowledge base, community answers and videos. In case, you will not get satisfactory answer for any of your query, you can directly email the company. You can resolve your query as earliest as possible.
5. Flexibility
Wix
If your choice is a website created in minimal complexities, Wix is a perfect choice. It contains enough tools to create variety of sites including blogs, eCommerce stores and corporate sites. Moreover, it comes packed with several native options that you can activate directly from the cPanel. You can add rest traits through third-party extensions, including site search, form builder, newsletter signup and customer reviews.
Squarespace
Squarespace has a comparatively compact feature set with no app markets. Consequently, it opens up the code to give you the flexibility to alter everything from header to footer. Moreover, it is easy to import content from several levels like Tumblr, Blogger or WordPress. You can also add multiple contributors including admins, content editors, comment moderators and related user types.
Closing It
As there are multiple site builder options available over the web, it is a confusing element to take a wise decision. The primary reason is, each builder has unique area of working. For instance, Wix is the best-fit for both amateur and intermediary users who demand a pretty site, multiple theme options and deep customization. Likewise, Squarespace works well when you want a highly visually-aesthetic and classy design. So, none comes as the fixed winner. Instead, it entirely depends on your list of choices. You only need to pick a reliable WordPress development company which can portray your needs in the exact manner as you need.